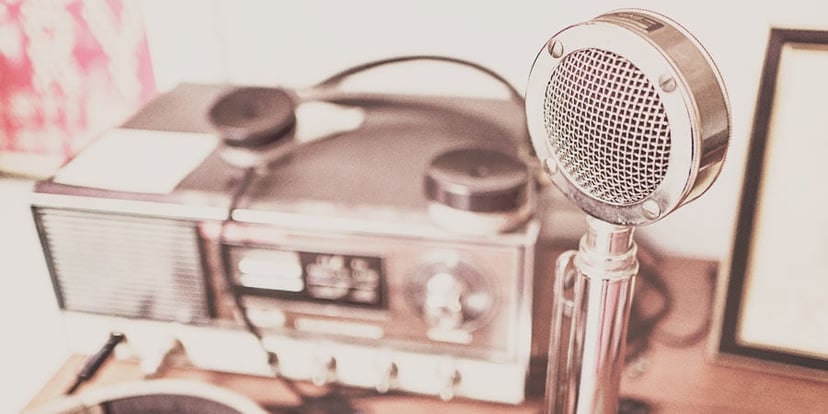 News wire services are arguably one of the oldest marketing technology services in the industry. Beginning in the 1950s and 60s, companies like PR Newswire and Business Wire started developing improved ways to distribute press releases to news media and other outlets.
Today, the wire service sector increasingly overlaps with other PR solutions, including media contact databases, alert software, campaign analytics and content publishing services. Compared with other areas of marketing technology, which have thrived in the digital revolution, news wire services have seen both boom and bust, as their business has been interrupted by dramatic shifts in media organization, editorial trends and the function of press releases in business.
As any earned media professional would tell you, the value of press release distribution is no sure thing. Why should any company pay $150/release to have the content distributed to networks that will never care to read it? Depending on your business, the release topic, and your PR goals, distribution services may or may not be an effective use of your marketing budget.
Current State of PR Wire Platforms
As you consider the options, we want to make sure you understand the field as it currently stands. While there have been some excellent analyses of PR distribution platforms in the past, in the last couple of years, news wire services and other PR-focused SaaS companies have seen a great deal of consolidation and reorganizing. In 2014, we saw the biggest consolidation yet when Cision and Vocus—two of the giants in PR software—merged, rebranded as Cision, then proceeded to buy up Visible Technologies and Viralheat, two social media platforms, and Gorkana, a PR analytics company. Cision later divested its UK-based functions to address anti-competition concerns. Today, Cision manages its own news wire, social and analytics platforms alongside standalone solutions: PRWeb, Gorkana, Help a Reporter Out (HARO) and, most recently, Bulletin Intelligence.
So, in the midst of all the shakeup, how should companies evaluating PR software solutions review the current array of distribution platforms? In the rest of this article, we'll review the latest literature on customer satisfaction and proven value of PR distribution services, and provide our recommendation on the top four PR platforms customers should consider.
Which Platforms Are At the Top?
According to G2Crowd, there are eight current PR distribution service platforms that form the upper echelon of the category:
Cision
PR Newswire (a Cision company)
Business Wire
Newswire
Marketwired
PRgloo
PR Underground
PRWeb
Notice that PRWeb is included as a different platform from Cision, even though the former is wholly owned by the latter.
This group represents platforms with a diverse array of origins. Unlike the marketing automation sector, which involves companies that mostly started around the same time, these news wire services represent both the old and new.
It's important to note that this group doesn't include platforms like TrendKite, which generally focuses only on monitoring and analyzing the success of your PR, not distribution. Also left out of the field is software like PitchEngine, which mostly hosts news content, rather than distributing releases to publishing outlets.
Ranking the Best PR News Wires
To rank these distribution services, let's first turn to the data recently published by G2Crowd. According to the G2 Grid analysis, four of the platforms could be considered "leaders" in the field, Newswire, Business Wire, Marketwired and Cision; three others are "high performers"—PR Underground, PRgloo, and Newswire—while PRWeb is considered "niche."
Most other PR professionals would likely agree that given Marketwired and Business Wire's longtime leadership in distribution service, Newswires emphasis on customer service, and Cision's integrated solution, these four platforms are best in class. Here's our review of these top four.
Marketwired: Emphasis on Social Media Targeting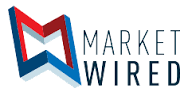 Marketwired and Nasdaq joined forces in 2016 providing interesting benefits to both client bases. The acquisition allowed for Nasdaq's corporate clients to gain access to the social media and analytics tools that are a part of Marketwired's offerings.
The merger integrated Marketwired's tools into the GlobeNewswire. It's intended to enhance communication tools and intelligence to better serve investor relations and public relation aspects of the corporations they serve.
Newswire: Best in Customer Service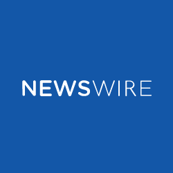 With only 10 years of experience, Newswire has made their mark in the PR distribution service industry with their outstanding dedication to customer service with one of the highest scores of satisfaction on the G2 survey for their hands-on approach, knowledgeable staff and comprehensive live tutorials.
Aside from their strong client services, users remark that the platform is easy to use and on the lower end cost wise. This does not mean that the platform itself is not feature rich, offering a variety of different customizable options including premium press options, newsroom and a platform to connect social media.
Cision: Best All-in-one Platform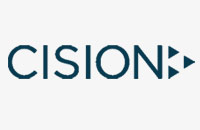 With all of Cision's acquisitions and merger activity, it seems clear that the platform is looking to become the all-in-one provider that PR professionals are looking for, especially with the addition of PR Newswire. The platform can be used not only to send out press releases (via PR Newswire), but also to monitor print and online pickups and locate information about media outlets, journalists and editorial calendars.
One of the reasons Cision should definitely continue to be on your radar is the extension of social and analytics tools into a single platform. Many in PR would argue that social media and PR should be closely tied, so it seems Cision is moving in the right direction. Cision had the second highest score review/rating in G2Crowd's report.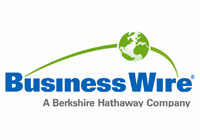 Business Wire, which is under Berkshire Hathaway, has a lengthy history as a distribution service and is well regarded as having a strong SEO component. Generally speaking, Business Wire is more expensive than other platforms and, to some, it might be considered the enterprise service of the group.
Business Wire's been heavily praised for its editorial team, which is an important factor when considering any PR platform. Some services have strong in-house teams that edit and provide feedback on PR, which can help to optimize performance. Others don't, which can also speed up time to publication, so it's important to consider which is most important to you. Cision/PR Newswire and Business Wire both have in-house editorial teams to support PR efforts.
If You Don't Buy From the Top...
...then you should consider the "high-performing" options rated by G2Crowd, PRgloo and PR Underground. If you're just looking to buy a one-off solution, take a look at PR Web. However, don't venture away from this crowd. Given the state of PR today, you want to make sure that a distribution service is worth your money and matches your needs. The more notable platforms will likely get the press release into journalists' hands and onto Google SERPs.
News Distribution as Inbound Lead Generation
At Weidert Group, we consider earned media to be a critical part of an inbound marketing plan because it widens your audience to leads that haven't yet seen your website or social media presence. Consider a distribution service, but also consider whether you really need one, given your goals.
Effective content distribution is absolutely critical, but purchasing distribution is a choice you should weigh carefully. Check out our guide below to learn more about how a holistic inbound marketing plan, beginning with goals, should guide the framing of your PR efforts.