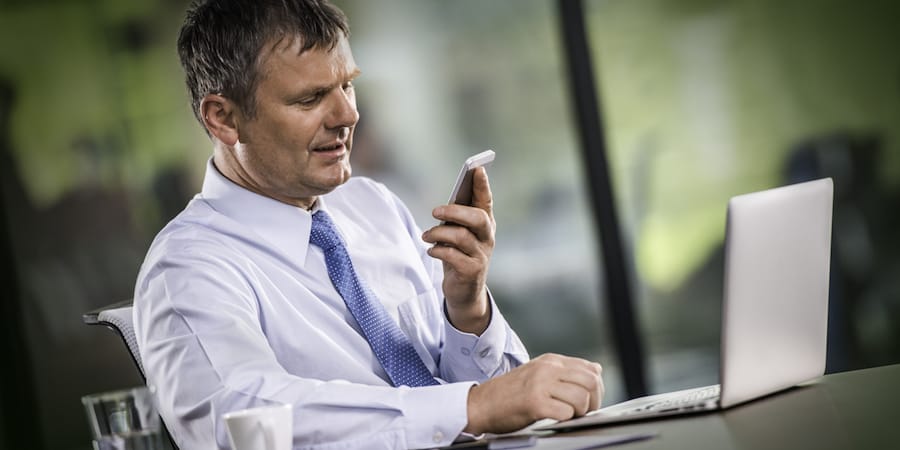 Think for a minute how much the world has changed since 1990! When your head stops spinning, consider how much the buyer journey has changed, whether you're talking about buying a book, a mountain bike, or customized industrial capital equipment. Today's buyers know they have the tools and transparency to information and answers to drive +70% of the process without engaging with a human seller. If you're going to be successful selling in this radically different environment, the approach you take to prospecting has to change as well. That's why many B2B companies selling complex industrial products and solutions have made inbound marketing a priority. Whether it's searching for more cost-effective ways to attract better leads, being more intentional and contextual with nurturing, or simply looking to make your website a more powerful 24/7 lead attraction tool, it's clear that more B2Bs are seeing the benefits of inbound marketing.
Adopting an inbound marketing approach is a great first step, but switching from a traditional sales to inbound sales approach takes commitment from leadership and the entire sales team. Think about what sales management traditionally measures as key performance indicators (KPI). It might be calls made or meetings set, even though the cold calls and meetings weren't necessarily precipitated by something a prospect did. The salespeople asked to focus on those unproductive tasks likely understand that their efforts will be largely unproductive. How debilitating could that be for everyone involved? No ambitious sales person wants to spend their time doing that! Compare that to an approach where the KPIs are focused on connecting with warm leads and salespeople don't even see the lead until they've been contextually nurtured by marketing and given the time and stimuli to express their own unique context and urgency. As a salesperson, can you imagine how much more successful (and fulfilled!) that experience could be?
So, what are the primary differences between traditional and inbound prospecting? And why is inbound prospecting the far better (productive+profitable+fulfilling) solution? Here's a breakdown:
Traditional Prospecting
Research: A good salesperson should be conducting a lot of research on prospects before connecting with them for the first time. That means learning everything they can about a business and the people most likely involved as influencers and decision makers. While most salespeople have a knack for determining if a prospect meets their company's ideal buyer profile, it's impossible to consistently predict whether the prospect is passive or active in the buying process, or if your solution fits their view of what matters most. Trying to engage a prospect on products or services without this knowledge is ineffective, especially if you're selling highly considered products or services that involve a longer buying process.
Cold Calling: It's true that a salesperson may have done a fair amount of research on another company to gather as much theoretical context as possible before cold calling, but the very practice of cold calling is outdated. Professionals at target companies likely resent uninvited interruptions, so the caller often does more harm than good, while at the same time presenting themselves as an organization stuck in the past with their sales practices. The worst first impression possible!
The Drop In: While the "drop in" is even more traditional, it at least allows for face-to-face human interaction. But it also portrays the sales professional as even more out of touch with contemporary methods and creates the embarrassing reaction from the prospect of a "Why are you here?" moment. I wouldn't want to ever put a sales pro in that situation!
Why Continue Relying on Selling Methods That Don't Work?
Now there's a better way that's accessible to any organization with the will to commit. Inbound marketing and inbound prospecting provides the context that reduces friction for all parties involved in the buying process. Regardless of how much research you've done to determine the company could be a good "fit," there's no better way to see and understand some of the key behavioral metrics that demonstrate intent and urgency — e.g., website visits, focused topical research, buying team formation — than through inbound marketing and prospecting, in essence turning your website and social media properties into the best 24/7 sales prospectors imaginable. Traditional prospecting tactics are more or less shots in the dark that often do more harm than good, and there's no good reason companies should be relying on them in 2019 when they could be committed to inbound prospecting instead.
Inbound Prospecting: What You Should Know
Importance of CRM: Central to inbound prospecting is your CRM, which provides current profiles of prospect behavior relative to your website, including pages viewed, actions they've taken (e.g., filling out a form for a content piece or requesting a consultation), time spent on different pages, etc. This is the knowledge that helps salespeople understand their prospects' needs and buying intent. Additionally, asking the right form questions such as "What's your greatest business need?" will provide enough information about the prospect to make that first connect attempt with a prospect "warm."
Prioritizing Prospects: What really sets inbound prospecting apart is the ability to prioritize prospects based on both their demographics (who they and the company are) and their current observed behaviors. How active have they been on your website? Which pages are they interacting with and for how long? What are they doing that provides the best insights into their potential buying intent and urgency? How do you turn insights into action by using what you know to score leads based on their relative attractiveness as opportunities? You'll grow your understanding about the relative value of leads and use that knowledge to know when and how to turn leads over for sales follow-up, and when to hold leads for additional nurturing from marketing.
Warm Calls and Emails: When a warm lead is considered "sales qualified" and is turned over for follow-up, that's the time to trigger lead management protocols aimed at making a human connection and starting to further engage the prospect in completing the buy-consideration process. Armed with a contextual understanding of the prospect's interests and possible pain points, salespeople can start their first connect calls by introducing themselves, asking relevant questions to confirm or refute theories of the prospect's mindset, and providing the prospect with additional resources they might find helpful as they finish their buyer journey. For example, an OEM could place a warm call, send a warm email, or connect contextually via social media, introducing themselves and leading with questions pertinent to the specific content the prospect showed the most interest in, and close by providing them with additional resources (e.g., case studies or product demos) relevant to the interest areas they confirmed, in the process advancing relationship development and taking the first steps toward building trust.
Social Selling: Many successful salespeople have become skilled at using social selling as an inbound prospecting tactic. This involves salespeople using social media (e.g., LinkedIn Messaging) to connect directly with their prospects through a medium that in many cases yields better open rates than email. Similar to warm emails, the salesperson can introduce themselves in the context of the prospect's interests, learn more about their potential pain points, provide them with additional relevant content and position themselves as someone who has taken the time to connect with them as a helpful resource. Considering that the majority of sales professionals are currently using social selling, now is the time to utilize social selling tools if you aren't already.
Why Inbound Prospecting is the Way to Go
While we would never suggest completely ditching attending valuable industry trade shows and utilizing other traditional prospecting tools that have worked for your company, the context created via inbound prospecting is a clear win-win for sales and prospects alike. With an understanding of their buying process and lead qualification (e.g., MQL or SQL), you'll be able to provide prospects with the right content at the right time — nurturing them into eventual customers.