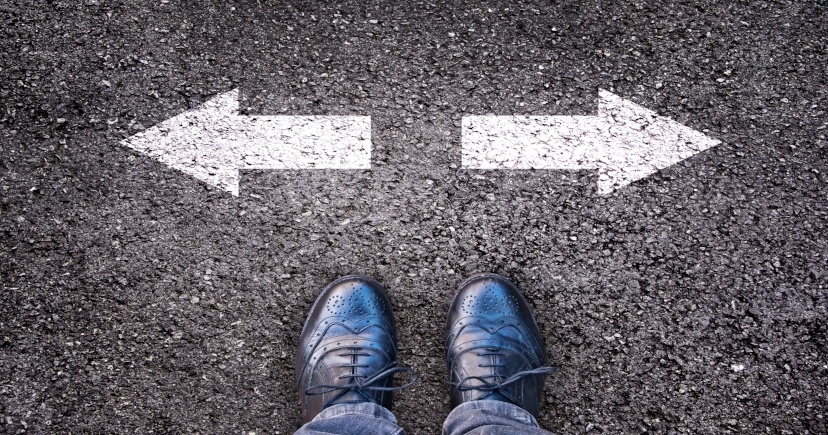 Decisions, Decisions: Are white papers or ebooks the better choice?
White papers and eBooks are the two most popular advanced content types — both are powerful tools for helping prospects move to the next step of their buyers journeys. But they each offer different features, and that means you need to select the right one for the job. This post outlines the features these forms of content have and provides recommendations for using them in your content strategy.
Identifying the Differences
White Papers
If you think of your average blog article as advice or condensed coverage on a particular subject, usually weighing in between 500-2,000 words in length, a white paper is essentially a longer, more in-depth blog article, usually ranging from 5 to 15 pages. Rather than providing a general overview or covering a variety of different topics, however, a white paper takes a singular focus on one, and provides deeper insights and a more comprehensive explanation than you would find in a blog (e.g., Complete Review of Hydraulic Maintenance Activities). Most white papers are also written in a formal, scholarly tone, and use known facts, expert insights, and quantifiable research to support their points. If images are used, they're typically charts, tables, data, and similar visuals capable of supporting and adding context to whatever's written.
The prime audience for white papers are professionals looking for very technical information that's needed to solve a problem. For example, an industrial engineer might be looking to upgrade safety systems on the plant floor. He or she might be looking for specific answers to questions about new government safety regulations related to proper clearances. A white paper covering this topic would provide clear answers while helping establish you as an expert on that and related topics.
Sample white paper: OSHA Injury and Illness Prevention Program
eBooks
While white papers provide in-depth coverage on a focused subject, one of the main purposes of an eBook is to teach the reader about something or provide a "how to" guide on a subject. Information is broken down into easy-to-understand, bite-sized pieces. They can also be used as a collection of information for the reader (e.g., expert tips, quotes, facts, myths, etc.), so they can learn valuable insights on a topic, all in one easy-to-read spot.
With that in mind, eBooks can range anywhere from 20-200 pages in length, depending on the breadth of the subject being covered. Remember, however, to keep the information in your eBook easy to read and digest, so none of these pages should be overloaded with text (think more bullet points and short paragraphs). PowerPoint, SlideShare, and Keynote are all common mediums for eBooks, so design yours like you would if you were presenting a quick seminar on that subject.
Similar to white papers, ebooks should provide value to an influencer on the buying process. This format is more effective for a visual learner and/or professionals that need a high level overview of the topics without "getting into the weeds." Looking at the example of plant safety again, this time the target audience might be a safety director who's looking for an overview of how to get a safety program started. In this case an ebook is the right tool because it's likely to be referenced and shared with a variety of people across multiple disciplines (including the industrial engineer). The safety director might use the ebook as justification for budgeting purposes as well as a guide for starting new safety initiatives throughout the plant.
Sample eBook: What is Inbound Marketing for Industrials?
Know Who You're Targeting with each Format
Knowing the persona(s) you're targeting with white papers and ebooks will help you create content that's useful to that demographic. Do you want to offer a comprehensive, in-depth coverage on a subject, or do you want to provide a general guide of sorts? White papers are great for presenting research, results, and statistics, whereas eBooks aren't nearly as formal or scholarly. If you're still on the fence, look at the information you want to present, think of the best format for your readers to digest it, consider how they'll use it, and look ahead to the next content offer in the funnel to see how you can connect the dots. Whatever you choose, they're both powerful pieces of advanced content when executed correctly.