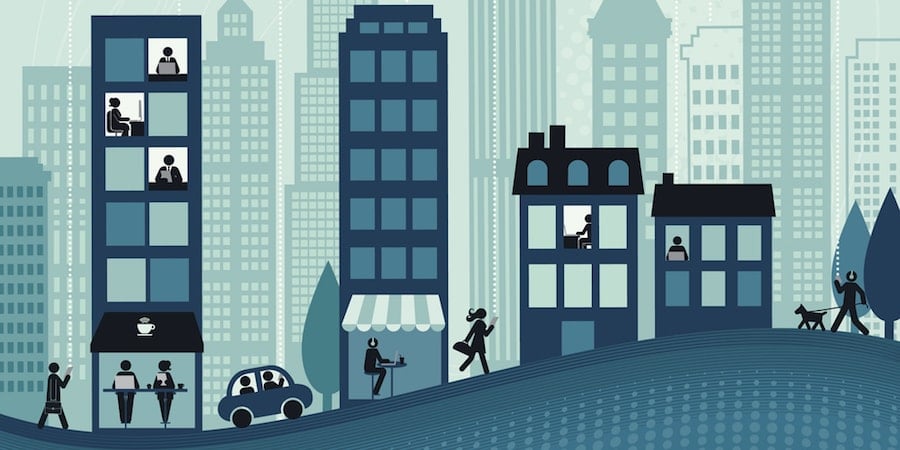 With everything moving online, the days of looking up businesses in hardcopies of the Yellow Pages and trade journals are just about over. Today's searchers use Google and trusted online business directories to find the companies they want to work with - which is why adding your organization to these lists is often crucial for being noticed in the digital era, especially for specialized industries. There are often dozens of different online directories for specific niches, industries, and regions, and the more your organization's name appears on those lists, the more opportunity you have to be noticed and contacted.
To help make the case why your business needs to be listed in online directories relevant to your industry, we explain why these directories are so beneficial, and share 17 popular directories that industrial companies should be listed in:
3 Key Benefits of Online Directories
1. Increase Your Discoverability
Online directories are one of the first places today's buyers look when they need to find a supplier/partner/provider. By maximizing your visibility in these directories, you maximize your chances to be contacted by prospective buyers.
2. Improve Your SEO
While directories can help provide backlinks to your site (with some being better than others), their biggest SEO benefit is providing a new listing in Google for every listing in a directory. Whenever someone searches for your company name online, your directory listings can appear in the results and help point them back to your site.
3. Strengthen Your Reputation
The internet has had an immeasurable impact on the discoverability of emerging businesses. With all the different options available, today's buyers are extra cautious about which vendors they can trust online. This is where online directories can be extremely helpful, as they're often seen as a reliable source for high-quality, trustworthy businesses. Having your company in these directories shows you aren't a shell company hiding behind a fancy website, but rather a company that's serious about what they do. Many directories even have customer review areas, which can really help strengthen your reputation and convince other prospects to buy.
Top 10 Online Directories for Businesses
Looking to improve the discoverability of your business? Here are 10 online directories every business should be listed on - These are even more critical when local SEO is important to your business model:
Top 7 Online Directories for Industrials
Finding a proven, trusted manufacturer or supplier can be difficult these days. For industrials, you'll want to be sure you're on each of these popular online directories, in addition to the general directories above:
Today, there are hundreds of different online directories, across nearly every industry, where businesses can list themselves. The key is knowing which directories your prospects use most, and focusing your efforts there first. You want to be listed on as many relevant directories as possible (or as your budget allows), but that doesn't mean you necessarily need to be listed in every single directory. Just remember, the more opportunities you give yourself to be found, the more likely prospects are to find you.