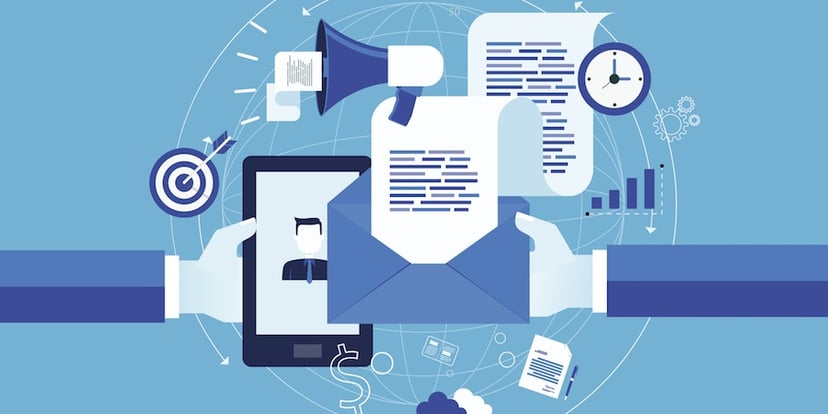 Whether the "you" we're talking about is you as an individual or the bigger "you" – as an organization – it's possible to claim the title of premier publisher of industry-specific content, but it takes time, effort and discipline. Use the guidelines below and you'll soon be seen as a thought leader, attracting prospects eager to solve their challenges.
Be current. Be up-to-date and very knowledgeable about all facets of your industry, not just what's immediately relevant to you. If, for example, you're a manufacturer of mechanical assemblies for heavy duty vehicles, knowing as much as you can about these types of vehicles, their manufacturers and their customers is vital, as are industry innovations, trends, regulations, opportunities, and threats. The more you know, the more you put yourself in your prospects' shoes, and that's key to creating valuable content they're hoping to find as they look for solutions to their problems.
Stay current. Ongoing education is important, and that means not only do you have to create content, you also have to read others' content. The best content creators are curious and look for subjects their audience might care about. Learn from others and connect the dots to understand how what you've learned may affect your prospects.
Understand your audience. "Put yourself in his shoes" is an understatement, really; you need to eat, sleep and breathe as your best prospects would, understanding their motivations, reporting relationships, education, social activities and much more if you're going to address his needs with your content. Don't make broad assumptions or you'll sound like everyone else in your industry.
Improve your skills. If you're not a professional copywriter, you have to do some work to get so close no one would know the difference. There are some quick-read books out there to help you overcome some very common mistakes (like overwriting, awkward phrasing, paragraphs that don't flow, etc.); my favorite is Strunk & White's Elements of Style.
Write often. The more content you have out there, the more traffic you'll attract to your website – there's no doubt about it (and, the more you write, the better you'll get). Experts aren't shy about sharing their insights, and if you want to become the premier publisher in your industry you have to commit to acting like one – it's not something you do only when you "have time."
Find a voice. Too much writing these days was cranked out just to get something out, and it's dry, plodding and lifeless. Don't hesitate to let your company's (or your) personality come through! Writing isn't about exacting sentence structure and pulling out the biggest word you can find, it's about communicating your idea well and naturally.
Give examples. You make things much more real and relatable when you give people examples of what you're talking about. For example (no pun intended), if you were writing about the difference between commodity whey protein and functional whey protein and you wanted to describe texture, don't just write, "Functional whey protein allows you to replace cream in a bakery formulation while maintaining the same texture." Instead, write something like this: "Functional whey protein allows you to replace cream in a bakery formulation while maintaining the same texture – the same rich creaminess, the same tender cell structure, the same moistness, and the same mouthfeel."
Don't talk about yourself, talk about your customers and prospects. When you talk about yourself, you've lost the opportunity to demonstrate that you understand and can solve prospect's needs and challenges. Look at the difference between these two blocks of copy:

"Acme is the leading manufacturer of valves because we have better quality, better customer service, and we've been in business since 1987."
"Acme delivers confidence to its customers, who rely on our valves to reduce their downtime by 13% compared to competitors. They're also able to eliminate overstocks and stock outs because our supply chain management system is fully optimized for customers' needs."
Knowing the tremendous importance of good content, it's hard not to be a little stressed about creating it. When talking to clients new to the process, the best piece of advice we can give them is "think like a prospect." When you do this, you're putting yourself in the best position to create something they're more than happy to give you their contact information in exchange – the start of a successful visitor-to-lead-to-customer engagement.