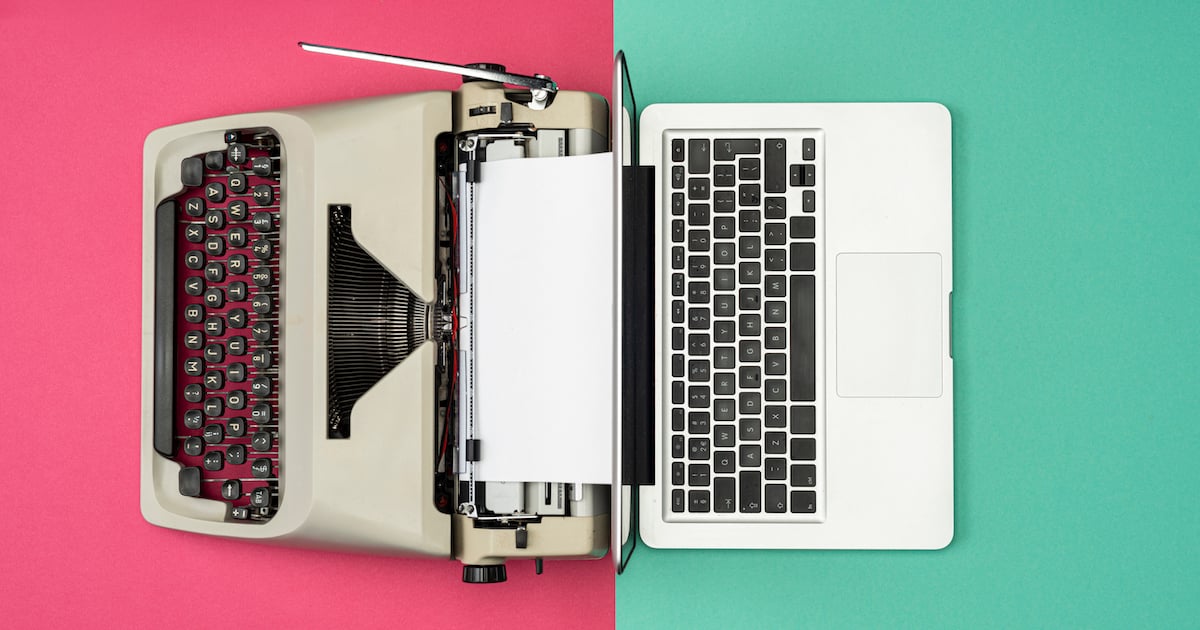 The English language is hard. Writing is even harder. Maybe that's why so many companies outsource their content marketing to an agency.
Knowing how to write a company blog post requires more than making sure everything is spelled correctly and that you've used proper grammar. Don't get me wrong; those things are really important, but B2B blog publishing best practices involve so much more.
Blogs today need to not only keep a reader's attention, they first need to attract attention by getting found in search engines. That takes as much strategy as it does creativity — especially in complex industries like manufacturing and distribution. Use these blogging tips to help maximize your writing efforts for both SEO and your best prospects/customers.
Determine Keywords
Ok, you've decided on a blog topic, but don't go into a writing frenzy just yet. First, determine which keywords your desired audience is most likely to enter into search engines. Naturally incorporate these target keywords into your copy so they don't sound forced.
Use SEO tools to research primary and secondary keywords and prioritize them based on a topic cluster strategy. Some helpful online tools we use include:
Craft a Headline
Have you ever clicked on a headline expecting one thing and the content turned out to be a big disappointment? It's annoying, wastes time, and makes a poor impression.
A bad or irrelevant headline can make or break your engagement and will lead to higher bounce rates, affecting your search engine results page (SERP) ranking. A headline should clearly communicate what readers will learn.
Keep headlines under 70 characters
Avoid sensational "click bait" language
Include target keywords

Use the primary keyword early in your headline
Keep the primary keyword intact (avoid rearranging words)
Take advantage of modifiers ("2020", "Best", "Guide", etc.)
Use this free tool to test headline variations until you score at least 70
Write an Introduction
First impressions matter, and the way you introduce readers to your topic needs to peak their interests and convince them that it's worth their time to keep going.
Set the stage for your readers by giving them a snapshot of what they'll learn
Consider sharing a compelling statistic or insight that demonstrates the importance of the topic you'll cover
Keep your introduction succinct and try to limit it to 2 or 3 short paragraphs, not one long block of text
Use the primary keyword within the first 100 words
Don't be afraid to incorporate some personality into your text by sharing an anecdote or clever metaphor to show that your article will be both educational and engaging
Include Subheads
Each subhead of your article should form the basic outline, giving readers (and search engines) a quick glimpse of the points you'll make. Subheads help break up long blocks of text, making it easier to read and digest.
Use the primary target keyword in the first or second H2 subhead
Use secondary keywords (when possible) in the other H2 subheads
RELATED: Quick Marketing Wins 101 — On-page SEO
Focus on the Main Message
The main "meat" of your blog article is, of course, the overall content you create within those subheadings. This is where your research, subject matter expert (SME) interviews, and industry knowledge can shine. There are still some basic blog best practices to consider when sharing all that wisdom, however:
Use natural variations of the primary and secondary keywords throughout, but avoid overstuffing them in your copy; if you find yourself using a keyword repeatedly, look for alternative phrases (e.g., ERP system, ERP solution, ERP platform, ERP software are all different ways to talk about Enterprise Resource Planning)
Include two or more internal links to other related blog posts on your website
Include one or two authoritative external links
Use statistics that show data within the last two years (Caution: many websites still publish data that is woefully outdated. Track down the original source)
Cite authoritative sources for statistics (with a hyperlink or footnote); B2B companies should avoid referencing sites like BuzzFeed, Huffington Post, etc.
The goal of a blog is to be helpful. Avoid talking about yourself or your products too much, or it could come across as just another sales pitch
Be Consistent
Maintain a consistent tone and style between all your blog posts even if you have different writers creating your content. You may have one writer who likes to use complex industry jargon while others may use more casual language. Help them express their expertise and personality while still maintaining consistency with your brand. Your editing skills may need to come into play to achieve this goal.
Review other blogs and content on your website. Is there a certain tone, style or "personality" to the writing? Remain consistent to your established brand
Note industry terms used in your content and stay consistent (e.g., cybersecurity vs. cyber security)
Avoid overuse of acronyms and industry insider language. Your prospects may not be familiar with words you commonly use. At minimum, spell out the term the first time and include the acronym in parentheses; then use the acronym in the rest of your article. Some examples include:

MFP = multifunction printer
ERP = enterprise resource planning
ECM = enterprise content management
GDD = growth-driven design
SEO = search engine optimization
ISP = internet service provider
BOM = bill of materials
ECO = engineering change order
Include a Brief Conclusion
Once you're done making all your points, it's time to wrap things up. Include a paragraph or two to bring some closure and help the reader take the next step.
Provide a brief recap restating the value of the information shared
Invite readers to learn more by encouraging them to download a relevant content offer
When appropriate, encourage readers to get in touch by providing a link to your contact page
In conclusion, try to avoid saying "in conclusion" in your copy or subheads. See what I did there? But seriously, find more creative ways to sum up your blog post so it remains conversational and inviting rather than sounding like the end of a college thesis paper
Add a CTA
A major goal of inbound marketing is capturing qualified leads. Include a call-to-action (CTA) for a content offer that goes more in-depth in exchange for a prospect's contact information.
Choose a content offer that has a natural tie-in to the blog topic
Make sure you use a visually appealing CTA that will capture their attention
Where appropriate, include an inline CTA in the first half of your blog post to help capture more leads
Don't Forget the Meta Description
In addition to your blog title, the meta description is what viewers will see first in search engines. It serves as a brief summary of the value that readers can expect when they click through to your article.

Reminders:
Limit your meta description to 150-160 characters; anything longer will be truncated
Summarize the content and value of your article to get users to click on it in SERP
Include primary keywords and language that intrigues people to click through
Examples:
Which snack bars rate at the top for flavor and nutrition? See Consumer Reports findings and trends, clean label statistics and formulation tips.
Fix printer problems yourself! DIY tips for how to fix paper jams, black streaks, scanning issues, mobile printing, slow printers, network issues and more.
RELATED: 7 Ways to Craft the Perfect Meta Description that Rocks SEO and Conversions
Social Media Lead-ins
Once you've completed your blog post, write out a few suggested social media lead-ins for your company's page and for employees who like to share your content. Try to make your social lead-ins personable and inviting. While not technically part of your article, they'll help increase traffic.
LinkedIn
Ideal length is 75-100 characters, but 140 is the max before it's truncated
Facebook
Ideal length is 100-250 characters
Twitter
Ideal length is 100-140 characters
Include hashtags when appropriate
More Helpful Blog Writing Resources
We've written extensively on how to create great content on our own blog, so check out these other helpful articles to learn more:
We've also got a much more extensive B2B Business Builders Blogging Guide you can check out. Just click on the link.
When all is said and done, it's good to realize that some people are born with a "writing" gene, while others more easily acquire skills like mathematics or technology. It's okay to admit you're not a born writer. Remember that, while there certainly are ways to improve, it may be best to focus your efforts and time on what you do best and leave the writing to those who have a track record in your industry and know how to write compelling content.
If that sounds like an intriguing idea, reach out to us to talk through how our agency can help bring your inbound marketing efforts to a new level and get results and ROI that far exceed any investment you might make.