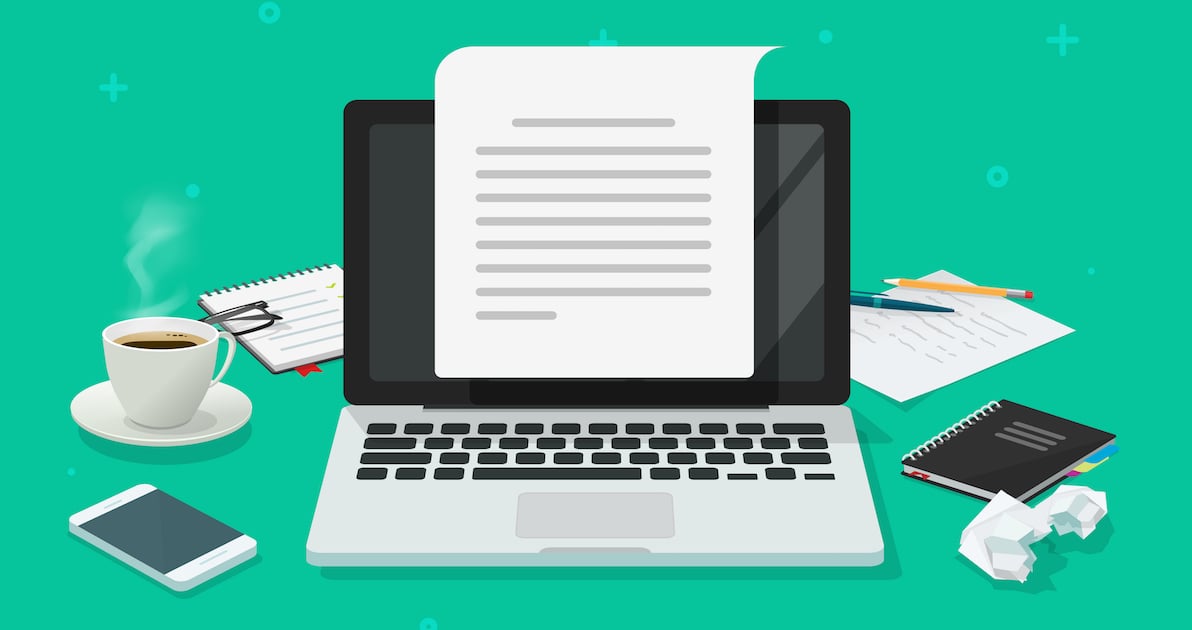 When we first talk with prospects about the possibility of helping them implement their inbound marketing program, a major concern is the time and dedication it takes to produce the amount of content they'll need to attract and engage qualified leads. They may not have the time (or qualified writers), and they doubt that anyone outside their company could capture the intricacies of their industry or market.
Some would argue that producing content for complex industries needs to be reserved for an "inside" expert. However, we would argue that with the right partnership, outsourced content has even greater potential to establish your company as an authority and capture more leads.
Why might relying on a professional content marketing agency to write your blog posts, guides, web pages and other pieces of content be a good idea?
Benefits of Outsourcing Content to a Marketing Agency:
It will perform better
It's faster and will actually get done
It's higher quality
It's more insightful
It's tailored to your industry
Let's unpack why these benefits ring true in most cases for manufacturers and other complex B2Bs and how the right marketing agency can get you the results you need.
They Write for SERP
Yes, you absolutely need to write for your ideal prospects, but if those prospects can't find your content because it doesn't show up on search engine results pages (SERP), it honestly won't matter much. Oftentimes, employees are guilty of writing industry speak and jargon-heavy content instead of the actual terms and keywords that prospects search for.
Writing online content requires a much different skill set than writing technical briefs, articles for printed trade publications, or other types of content. A content marketing strategy requires using SEO tools to research and naturally incorporate keywords, writing meta descriptions, headlines, subheads, and more. A professional will also know how to optimize existing content you may have already created to maximize its results and increase its chances of showing up on the first page of search engines.
They Dedicate the Time
Asking subject matter experts (SMEs) to write may take them away from their core responsibilities or detract from performing critical functions. Asking an engineer or technician to write what may seem like a simple blog post becomes just another thing added to the list and, chances are, it will be a low priority. And honestly, they might simply be intimidated at the prospect of having to write.
Meeting your editorial calendar deadlines becomes an increasingly difficult task when others keep pushing their writing assignments to the back burner. Consistency matters and also influences your SERP. This realization might lead you to consider hiring a content creator for your marketing team. If so, you'll likely spend much more on salary and benefits than what you'd invest in hiring an agency. From a budget standpoint, using an agency will cost you less and you'll get better results faster.
RELATED: How Many Blog Posts Does It Take to Grow Traffic?
They Only Hire Great Writers
What if one of your top sales executives or even your CEO wants to dedicate the time and is eager to share insights through the written word? This can be a real advantage, and getting buy-in from leadership is critical if you want your inbound marketing program to succeed.
However, we've seen it time and again, and it's a hard truth that's difficult for many to acknowledge: great leaders don't necessarily make for great writers. An SME may have all the right knowledge and industry insights but, without good writing skills, their content will inevitably fall flat and could even reflect poorly on your brand.
It's more than just making sure there aren't any typos or grammatical errors. In addition to SEO considerations, a professional writer can craft content with the right tone, structure, and flow. They'll also possess the interview skills needed to talk with SMEs. They'll know what questions to ask and how to translate complex points into easy-to-understand language that doesn't talk down to prospects, yet doesn't go over their heads and confuse them either.
RELATED 2-MINUTE VIDEO
How Can an Agency Write Complex Content for My Industry?
One of the biggest mistakes we see in-house content writers make is having their material come across as one giant sales pitch for their product or services. This is antithetical to inbound marketing and will turn off readers faster than they can close their web browser. The first goal of content marketing must always be to help, not sell.
With that said, we have worked with clients who prefer to jot down their thoughts or provide a basic outline with a few points addressing the issues they feel should be conveyed through an article. A reputable (and smart) agency will always welcome that kind of input. From there, our writers go to town and conduct their own keyword research, expound on various points, and craft a final piece that gets published — and gets results — giving the SME credit as the author.
They Provide Outside Perspectives
There's something to be said about leveraging the viewpoints of someone who isn't steeped in your company's culture, inner workings, processes, or the industry. An "outside" perspective can foster conversations and ideas that your team simply might not think of on their own. A professional marketing agency brings value by tackling topics, questions, and challenges. Their fresh perspective and capabilities can help you stand out from competitors with unique, high-quality content.
They Have Experience In Your Industry
Or do they? This is a critical question to ask when deciding whether to outsource your writing to a marketing agency or work with freelance writers. Maybe you've tried hiring a freelancer or agency before and it just didn't work out. Just because someone writes for a living doesn't mean they're the best fit for your company's content.
Our agency's niche is inbound growth for complex B2B industries, including industrial manufacturing, distribution, insurance, and financial services. If you're in one of those industries, you don't want an agency that specializes in B2C retail sales or commodity goods when you're trying to sell highly considered, customized products with a long sales cycle.
We've worked with some companies that first tried hiring a freelance writer to handle their content. Not only was the quality subpar, so were the results. For most, it ended up costing a lot more in the long run because they wound up having to do a complete rewrite and scramble to get it done on time. Plus, they lost precious time that could have been spent building SEO authority and capturing quality leads.
This stresses the importance of ensuring that the agency you choose has an in-house team of experienced writers and doesn't simply farm out their writing to freelancers. An in-house team has several layers of approval and can collaborate together to brainstorm and bounce ideas off each other. Their collective knowledge and experience could prove invaluable.
How to Choose the Right Content Marketing Agency
If you choose to outsource your content to an agency, insist on samples they've actually written and published for companies that are similar to your own, along with those all-important performance metrics. The bottom line is finding a marketing agency with experienced writers who "get" you and your industry. That way there won't be a steep learning curve and they can dive in right away to kick-start your inbound program and get you some quick wins.
If you're responsible for marketing your B2B company within a complex industry and need help launching your inbound program with top-notch content, we'd love to talk through whether we're a fit. Contact us for a complimentary consultation today. And, if you're already working on your own content, check out our templates below that provide some frameworks and can help you get a head start.