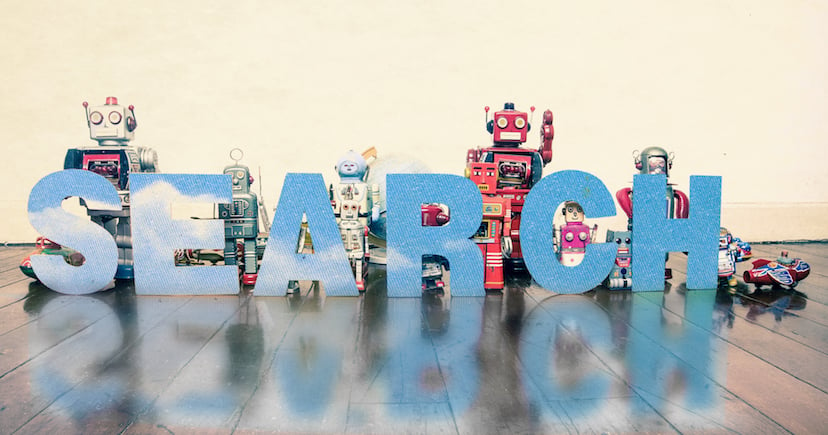 If you're like most inbound marketers, you've probably noticed that getting found in search engine results is an ever-growing, ever-changing challenge. Search Engine Optimization (SEO) can feel like a continuous mountain to climb for digital marketers and it's hard to know the right path forward.
There are an overwhelming number of SEO tools available, all claiming that they'll help you make it to the top of search results and position your content ahead of the competition. In addition to leveraging the latest SEO best practices, these 8 SEO tools should be part of your arsenal. I've used them personally and have found them to be the most helpful and user-friendly — especially when it comes to marrying your editorial content strategy to ranking opportunities for what your prospects are actually searching.
Want to keep tabs on your SEO and boost the performance of your inbound marketing efforts by attracting qualified traffic and leads to your website? Give these tools a try!
Free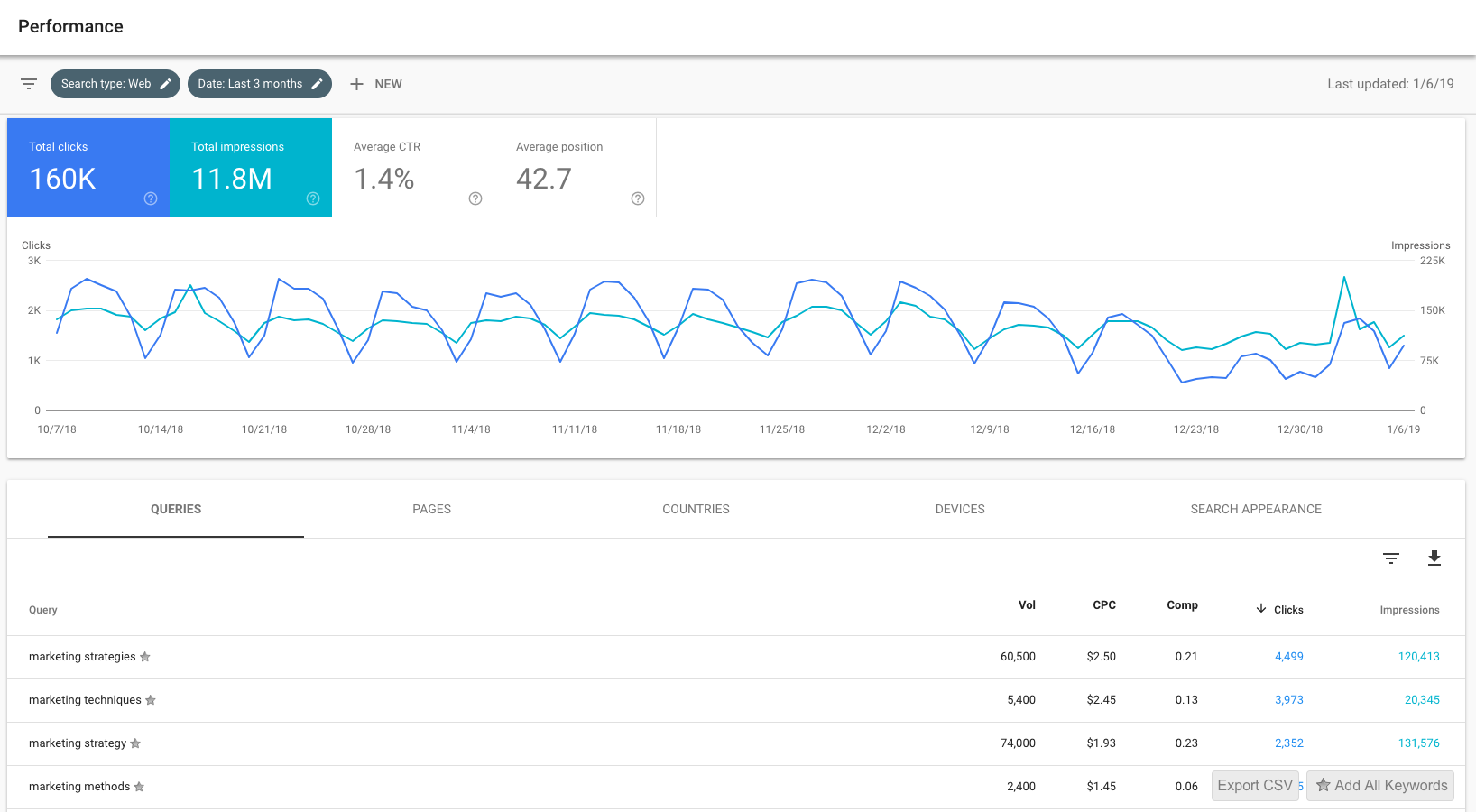 Any marketer knows that Google is the king of search engines, so it makes sense that a tool created by Google can help you optimize your results on the channel. If you're a verified owner of a Google Analytics property, the automatic verification of your website in Search Console will provide you with information that is critical to performance in Google Search. This free SEO tool helps you understand how your website is performing, including monitoring traffic and maintaining and optimizing existing rankings. It also can identify if a visitor is using mobile or desktop, help you find dreaded website errors, and tell you which pages on your site are receiving the most traffic. All you'll need to do is verify your website by adding some additional code. The custom report add-on feature can provide even more insights through Google Sheets.
Free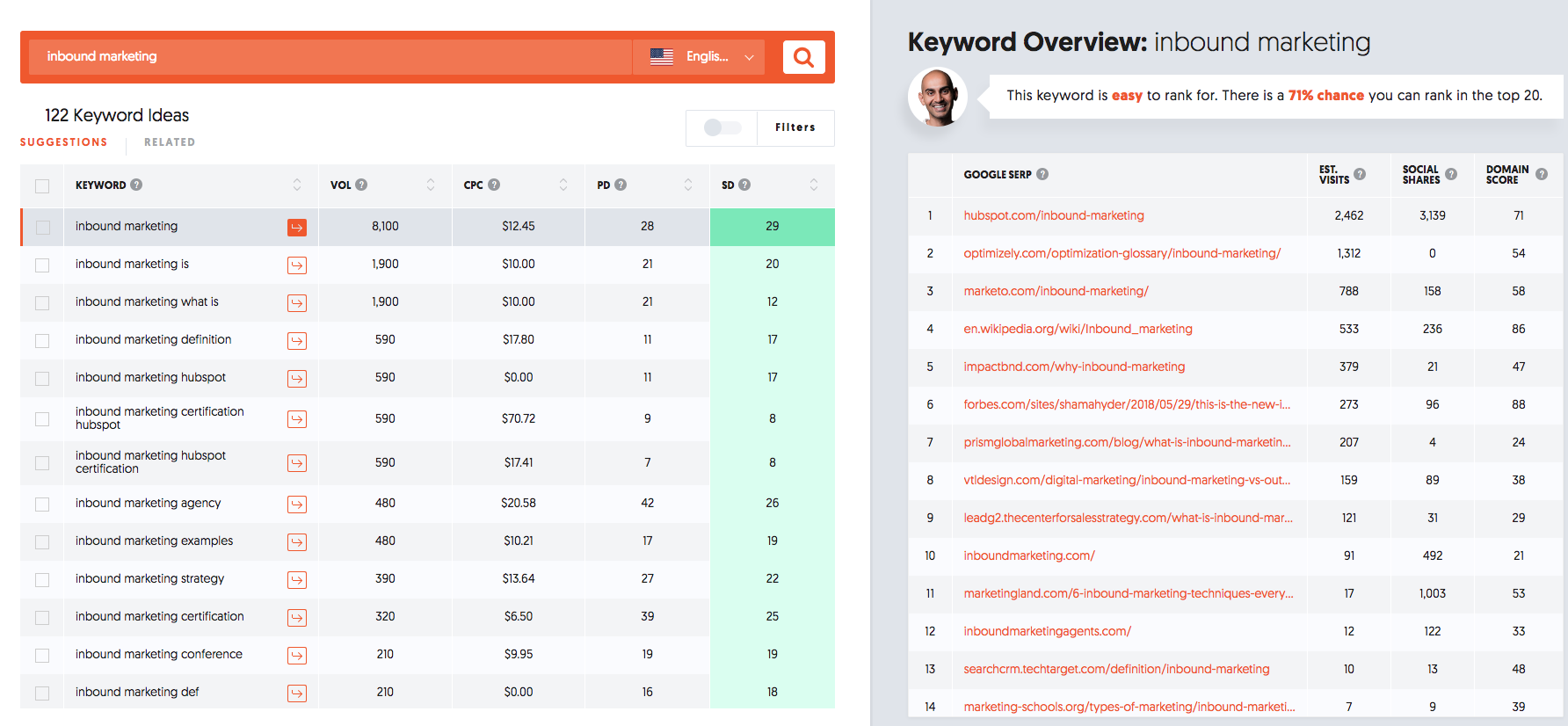 A keyword strategy is a core component of any inbound marketing plan because knowing which keywords a potential customer is most likely to type into a search engine drives your content strategy. While there may be some obvious keywords in any given industry, it's the ability to zero in on those that are hidden inside your ideal buyer's brain that are most valuable. No pressure, right?
Ubersuggest is a keyword research tool that does exactly what its name implies: suggests keywords and long-tail phrases based on your initial entries and shows keyword difficulty, volume and even seasonal trends. Its competitive intelligence feature is extremely valuable, providing data on who ranks for specific keywords and pay-per-click campaigns, and even shows competitors' ad copy. Compared to other keyword research tools, we find this one offers a very clean and simple user interface to quickly decipher the data.
Paid Account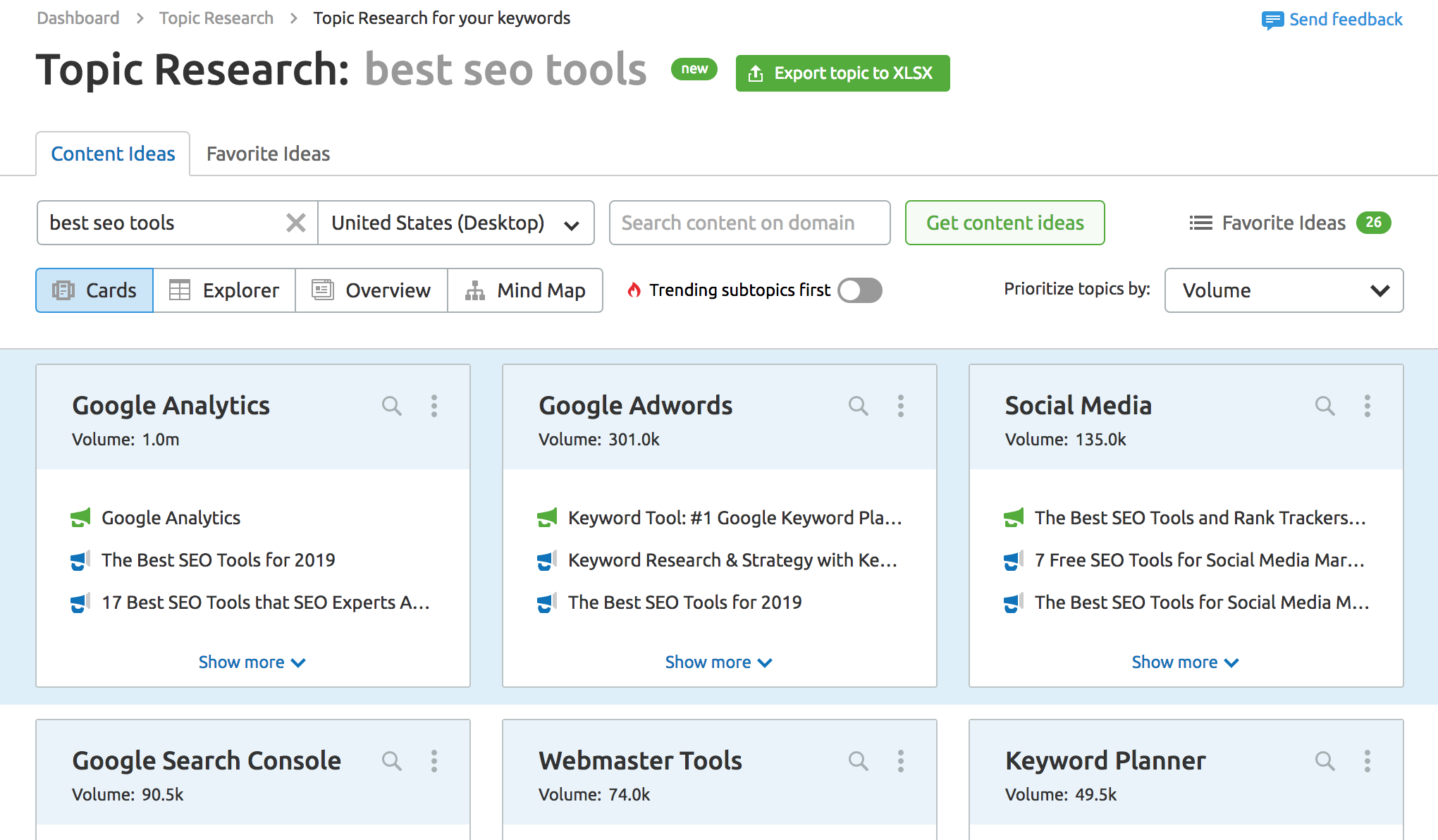 SEMRush bills itself as an all-in-one digital marketing suite with tools for SEO, pay-per-click advertising, keyword research, competitive analysis, social media and more. As such, its more robust capabilities do require a paid subscription. You can pull reports about domains and keywords and use the information to research your competition's online activities to inform strategies for improving your own campaigns.
If you want some SEO quick wins, use SEMRush to export a list of the easiest opportunities to optimize existing URLs, such as keywords that rank in the top 5–25. You can also use their new Topic Research tool to analyze your competitors' content around any given topic and stir ideas for creating killer content in the form of headlines, questions, related topics, etc.
Free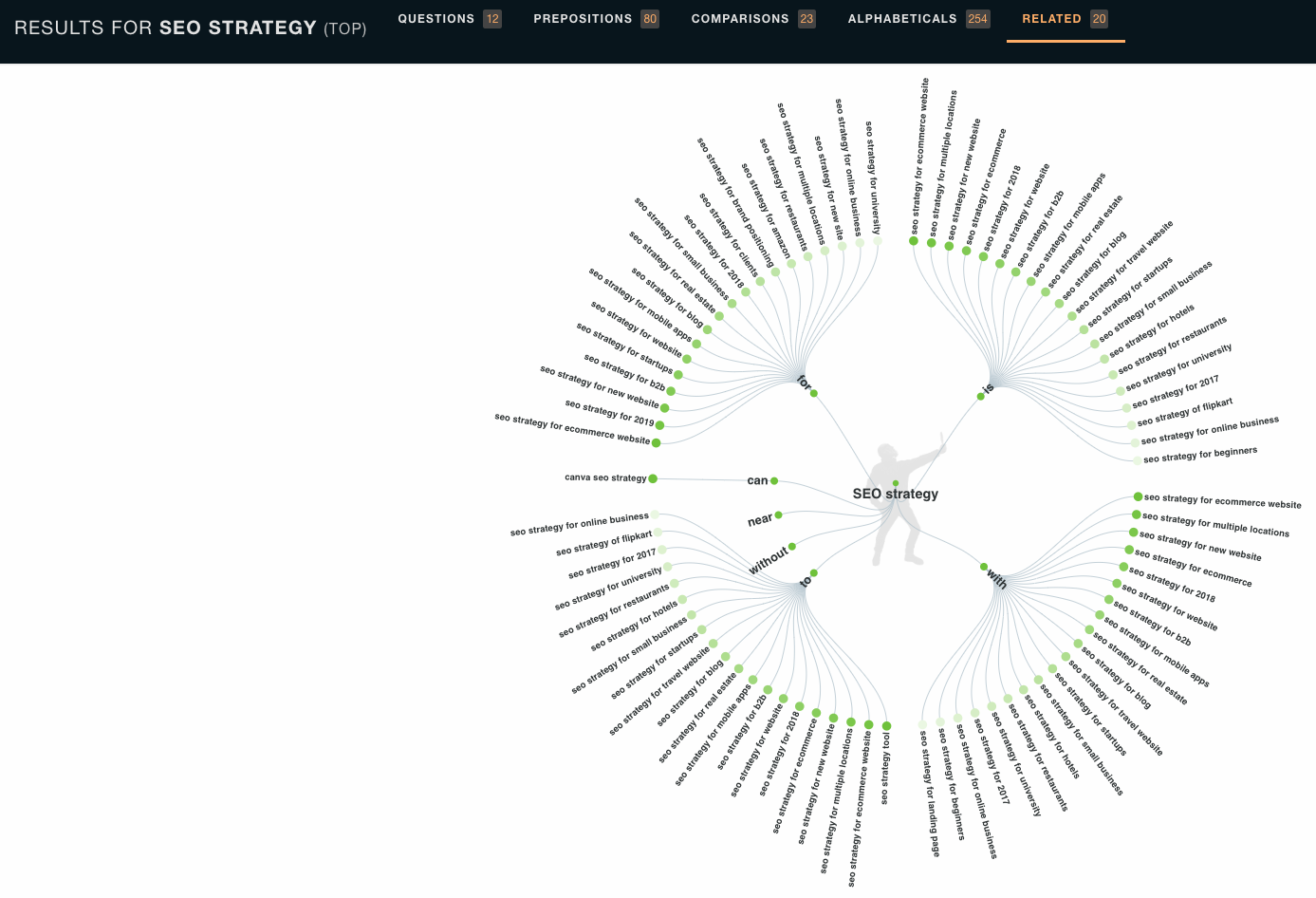 This keyword research tool takes a slightly different approach to SEO by showing specific questions people are asking on Google and Bing, and is helpful for keyword research and uncovering long-tail keyword phrases. The premise is that users will enter their queries in the form of questions rather than short keyword phrases. This is likely to become even more relevant as voice assist becomes more mainstream.
Answer the Public is also a super valuable tool for discovering featured snippet opportunities. Answers are displayed in visual categories such as what, where and why, in a simple format. Simply enter your main keyword and a proverbial starburst of popular questions appear.
Free with HubSpot Marketing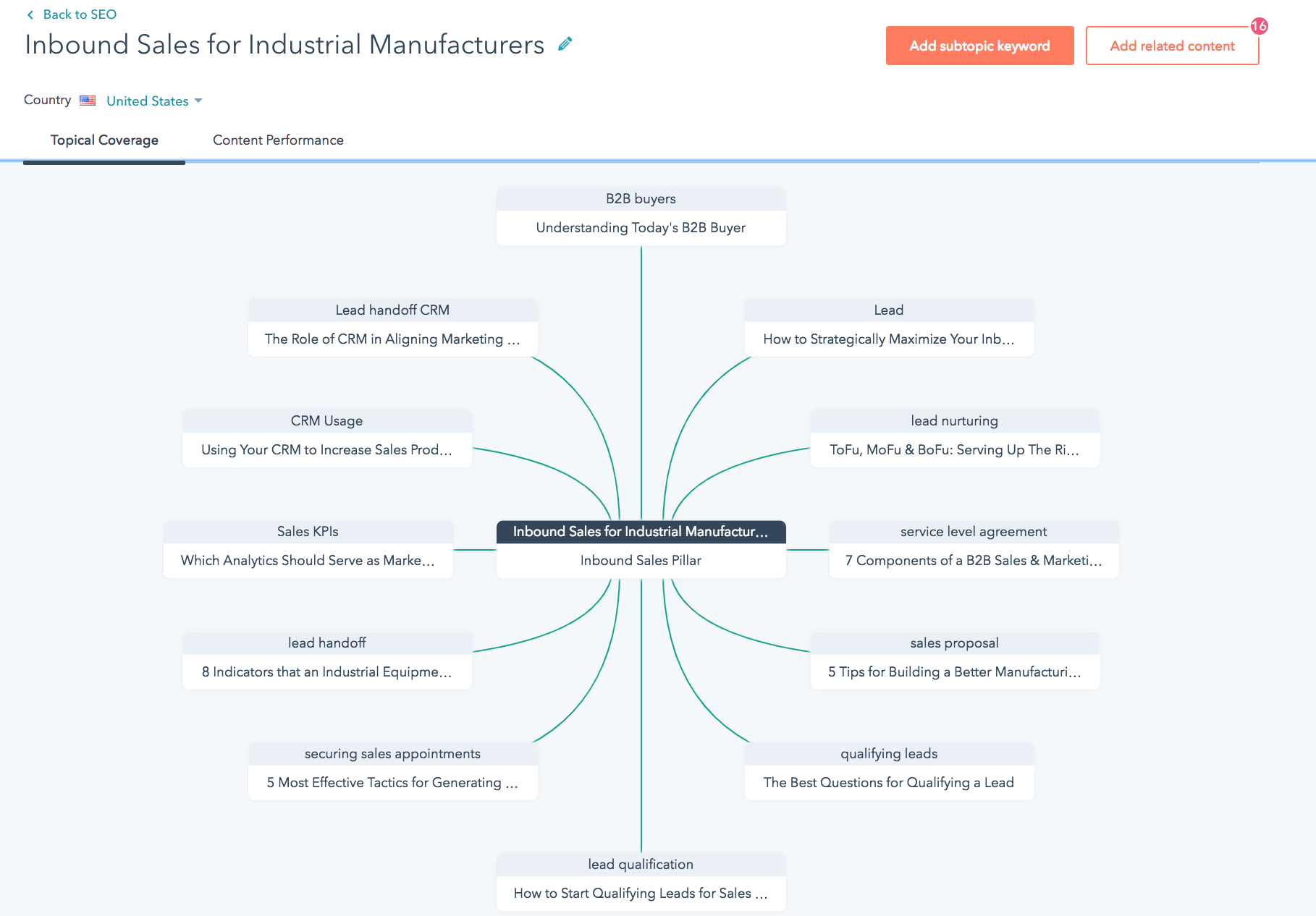 If you're a HubSpot user, you have one of the best SEO tools already at your fingertips. As the pioneer and world leader in inbound marketing, the platform provides several robust functionalities that help you know what you should write about, organize it, and track the ROI of your efforts.
Its SEO tool (formerly called Content Strategy) helps you easily discover and rank for the topics that matter to you and your customers. You can create clusters or groupings of topics, web pages and blog content related to your core topics. You can also use content from landing pages and externally hosted content. You'll want to determine your main topics as pillar pages, and your subtopic keywords that link to related content and pillar pages to help establish authority for your topics in search engine results.
Free — Limited without a paid account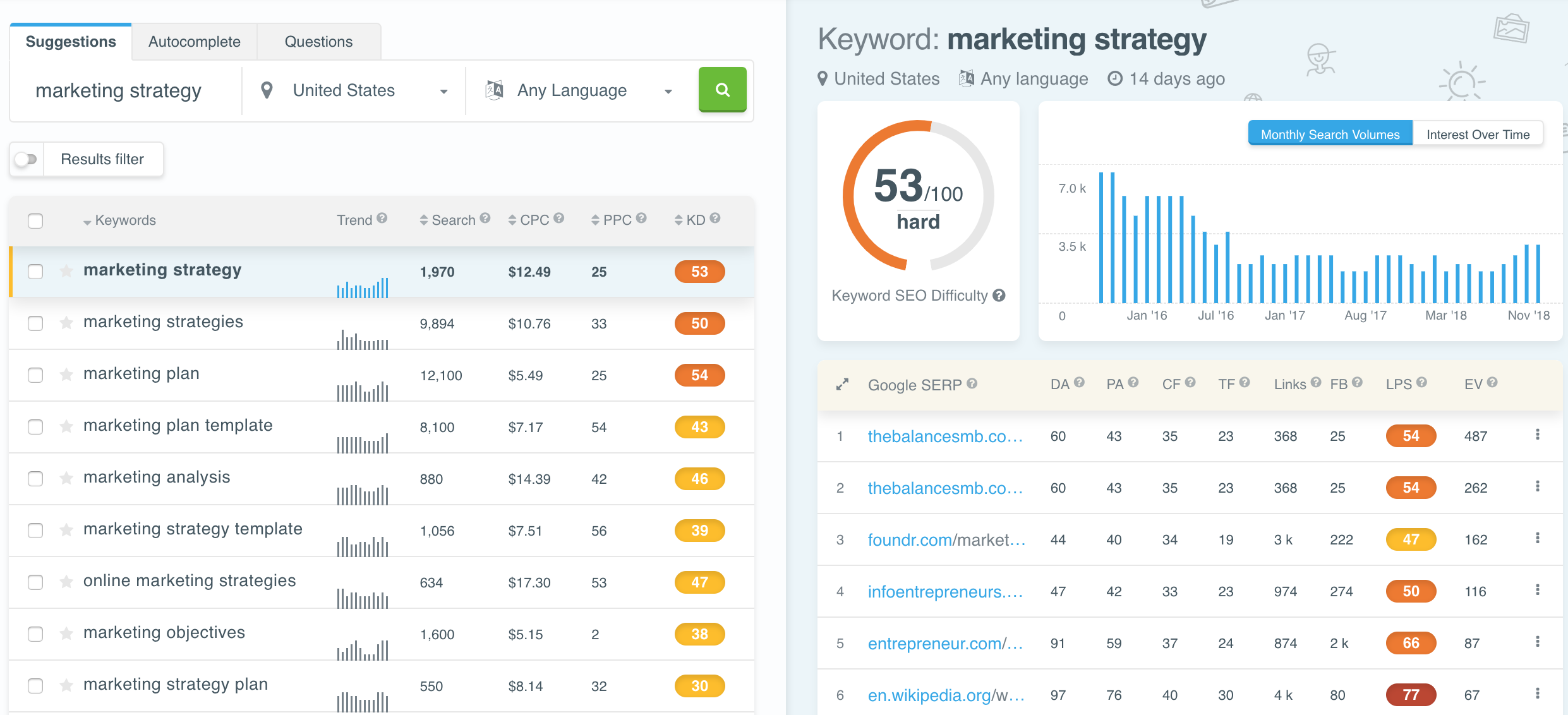 Sometimes simple is better. Keyword Finder doesn't have a lot of bells and whistles and sticks to its core focus: keywords. It's an easy-to-use research tool that helps you find long-tail keywords and other keyword ideas. A feature that's really helpful is its variant keyword exploration tool. For example, sometimes it's hard to know if you should use the word "strategy" versus its plural counterpart "strategies" in a headline. Distinguishing which keyword variations to spend your energy on is critical when identifying their SEO potential.
Free Chrome extension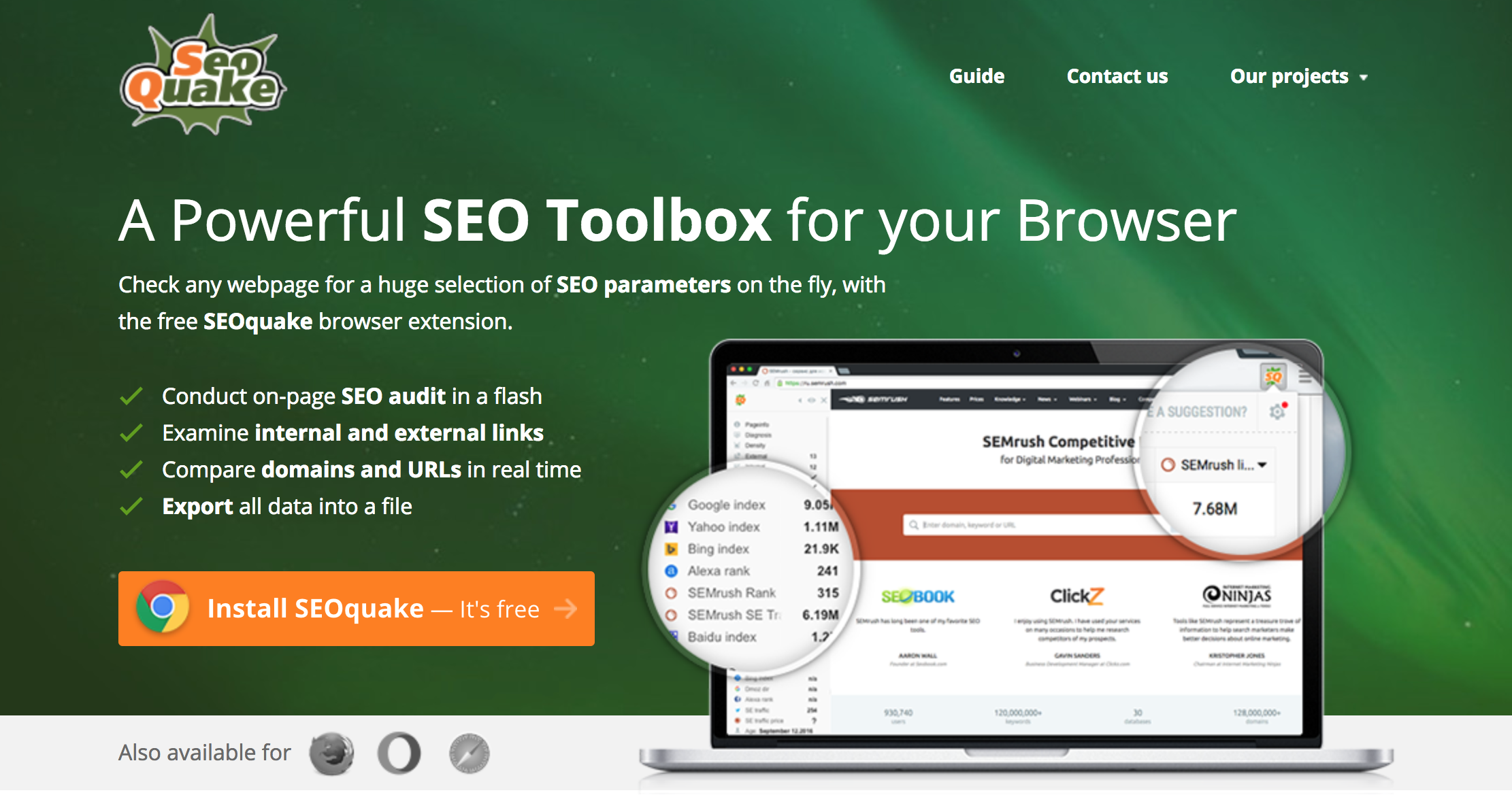 This Chrome extension is a quick SEO checker that performs an instant on-page audit for SEO metrics on any website. Its Link Examiner helps you assess both internal and external links, including URLs, anchor texts and link types. It can pull data from multiple sources including SEMrush, Alexa, Google rank, Yahoo index, social media and more, and export it into useful reports. It also has keyword research tools and allows you to narrow down your search using filters.
Free Chrome extension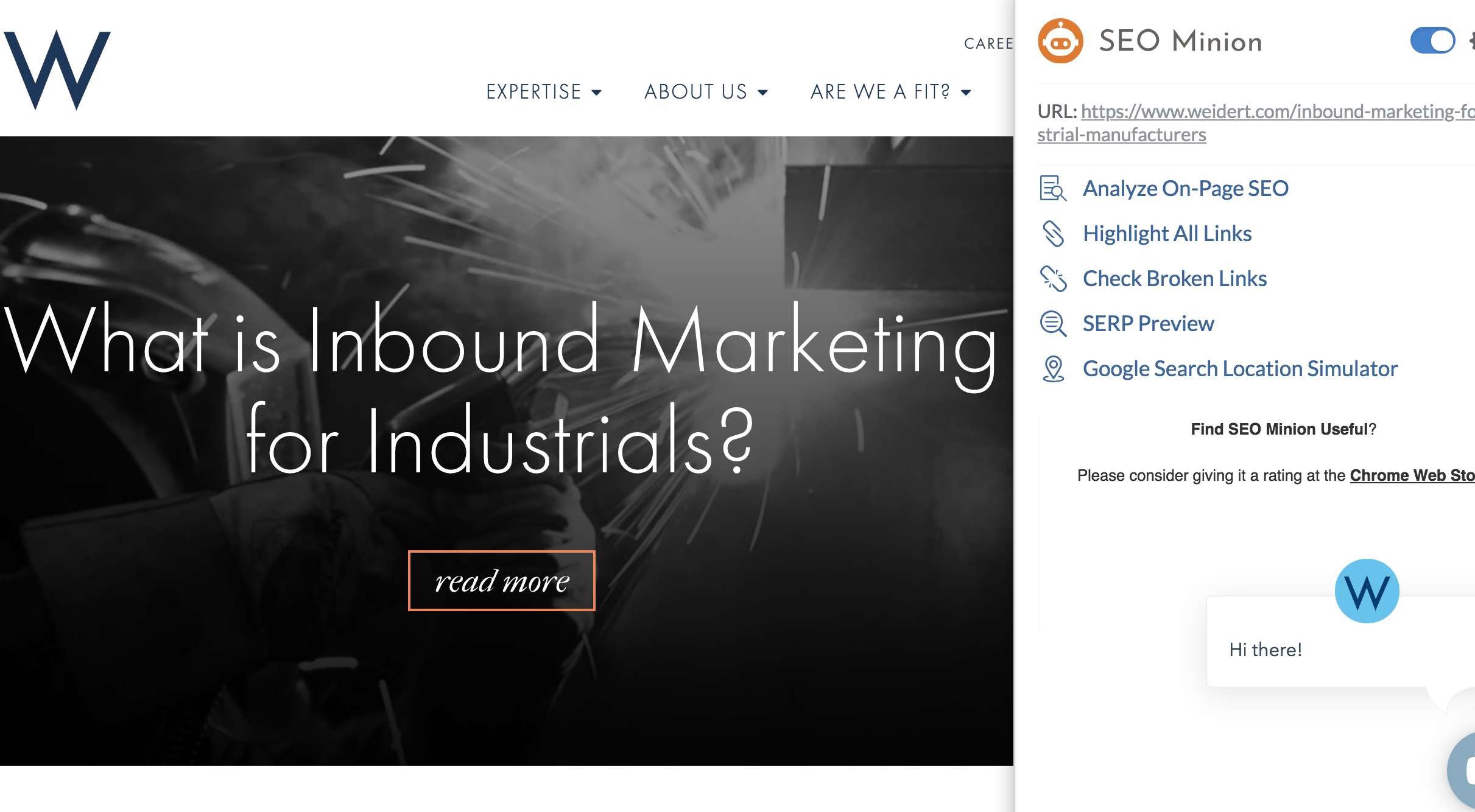 This is an SEO browser add-on that helps you analyze on-page SEO issues for existing web pages including meta tags, headings, open graphs and more. You can check for any URL redirects, find broken links and preview your website on Google SERP for any chosen keywords to improve click-through rates. One of its features helps you simulate multi-location SERP and check Google rankings for your website across multiple locations, which is particularly helpful if local search is important for your business. After you add the extension to your browser, you can play around with the tool to configure advanced settings and tailor it even more to your personal preferences.
Even though Google and other search engines continue to change their algorithms and customers' online behaviors continue to evolve, you can still optimize inbound marketing and content creation efforts with the right tools in hand. In addition to those mentioned above, you'll definitely want to check out our SEO Survival Guide. It goes into a lot more detail about what you need to cover to take your website to new heights (literally, in search results). Just click the link below to get your free copy!