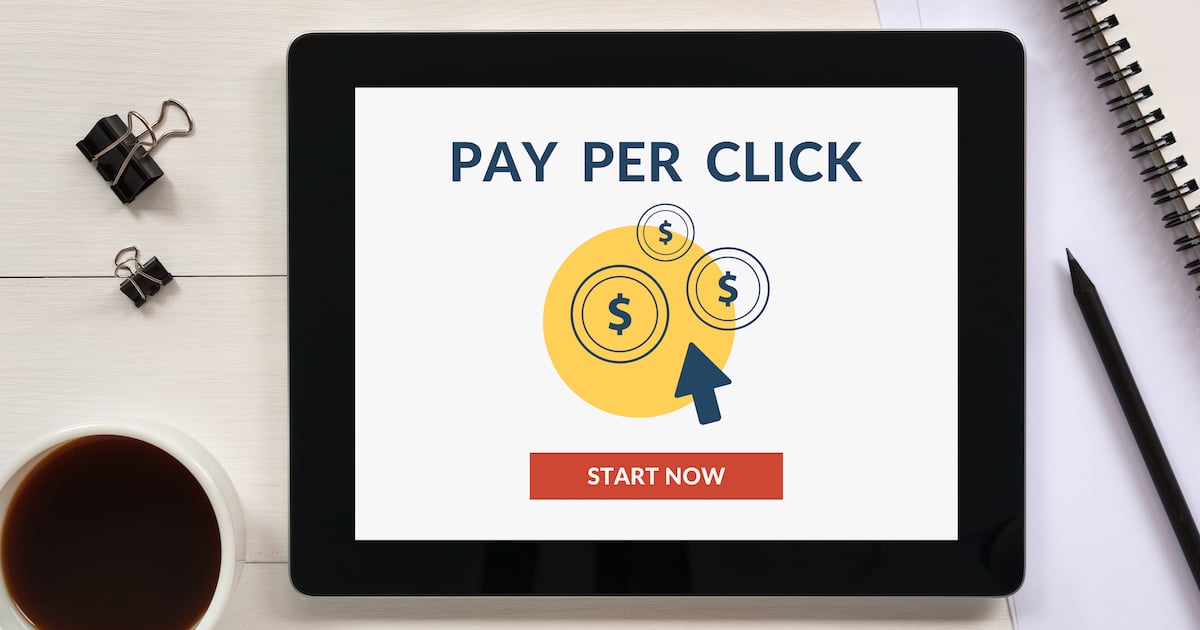 Are you constantly working to improve your online presence?
Have you seen the intense competition in the SERPs?
Have you considered a pay-per-click (PPC) marketing strategy to earn traffic?
Is PPC inbound marketing, or is it just a short-term fix?
While a long-term SEO strategy is crucial to your continued success in the search rankings, companies shouldn't overlook PPC, especially when you're looking to generate short-term traffic results.
Though some people treat pay-per-click advertising and inbound marketing like water and oil, in reality, PPC is just another way for prospects to find you during a search. There are definitely cases where it makes sense to use PPC to complement an inbound marketing strategy. Not only can it boost website traffic, you may also get deeper insights about your audience, which you can use to shape your overall marketing strategy.
Here are our 5 favorite ways to boost inbound marketing efforts using PPC advertising.
How Inbound Marketers Can Use a Pay-Per-Click Marketing Strategy


1. Accelerate a New Inbound Marketing Program
Are you looking for instant results for your inbound marketing efforts? Start a PPC campaign!
While organic content requires care and consistent posting — it can take months to climb rankings until you make the first page of Google search results — using PPC ads, you can use the right bidding tactics and select the right keywords and be at the top on day one. This can speed up results, with your PPC ads working hand-in-hand with inbound marketing.
Plus, there are synergies between PPC and SEO, with PPC clicks boosting SEO as searchers find what they want. And with better SEO comes better response to your paid ads (more on this later).
PPC can also shine a spotlight on your business when you need to quickly get eyes on your merchandise. According to Clever Clicks, PPC ads can increase brand awareness up to 80%.
2. Get Keyword Data
Keyword discovery is vital to creating a powerful SEO strategy. Once you know what words and terms your potential customers are using in searches, you're armed with the information needed to write more findable content. Plus, search engines will know when and where to display your ads.
Another way to think of it: if you want prospects to find your content, search engines need to find it first.
B2B marketers need to explore the minds of how other businesses search for their products. One way is to obtain keyword data from online sources to see which keywords have performed best in the past, the level of competition for each keyword, as well as a future estimate of how they'll continue to perform.
Software such as SEMrush provides visibility into your traffic and keyword rankings for organic search. The Google Ads tool Keyword Planner allows marketers to search for keywords, get historical statistics and traffic forecasts, and choose competitive bids and budgets to use with paid campaigns.
3. Target a Specific Audience
A dog food company wouldn't be very successful selling to cat owners, so it's critical that you understand your audience and know how to reach them. Thanks to advancements in technology and PPC ads, inbound marketers have the ability to hyper-target audiences using a number of demographics, including:
Age
Gender
Location
Time of day
Device
Career
Interests and habits
Intent signs (what they're actively researching)
Interactions (how they've previously connected with a business)
…and more
Here's an example for a construction management company: let's say you're excited about a newly created piece of advanced content. You can use LinkedIn "Sponsored Content" Ads to target Wisconsinites who work in the construction industry without worrying about your ad being displayed in the feeds of other professionals or in other states.
4. Provide Traffic for A/B Testing and Adjustment

One of the benefits of PPC advertising is its ability to provide an instant traffic boost to your website. While this would be nice to have all the time, it's not something most companies can afford long-term.
In instances where you need traffic right away – like an A/B test for a soft product launch – PPC can help get the views you need. You can drive traffic to key pages to A/B test headlines, landing page designs, calls to action, and more. It won't take long to see results you can adjust to.
Speaking of which, SEO adjustments work in harmony with PPC. Remember from point #1: the better your SEO is, the better your PPC ads perform. For example, if you're using Google Ads, better SEO can raise your ad quality score, which is one of the factors that helps your PPC ads rank higher in Google Search.
PPC can also be used to promote specific content (in addition to transactional products). Let's say you publish a blog that's optimized for SEO, which leads to higher organic page rankings. You can also immediately have the content atop Google Search using PPC. As you gather awareness (and clicks) for the new content using PPC, you'll learn what keywords prompt browsers to click on the ads, and what calls to action make the ads more appealing, helping future optimization efforts.
To dive deeper into pay-per-click marketing strategies and the relationship between PPC and SEO, read this loaded HubSpot article.
5. Increase Reach in Social Media
With so many companies now implementing inbound marketing strategies, the social arena continues to get more crowded. According to Statista, 91% of U.S. businesses used social media for marketing in 2019.
It's getting harder and harder to be heard through the social noise. However, using a targeted PPC campaign, you can find the exact audience you're looking for on social platforms and get your best content right in front of them.
So, is PPC inbound marketing? Will it find a place in your strategy? Although integrated SEO and content strategy remains the method many inbound marketers see as the most fruitful long-term, PPC should be considered in certain situations. Especially in social media, it's a great way to get your target audience's eyes on your content, and can help attract more leads and increase conversions.
Okay...so you better understand the power of inbound marketing, and you're ready to get started. But how? Check out the 7 key steps found in our guide: Getting Started with Inbound Marketing.