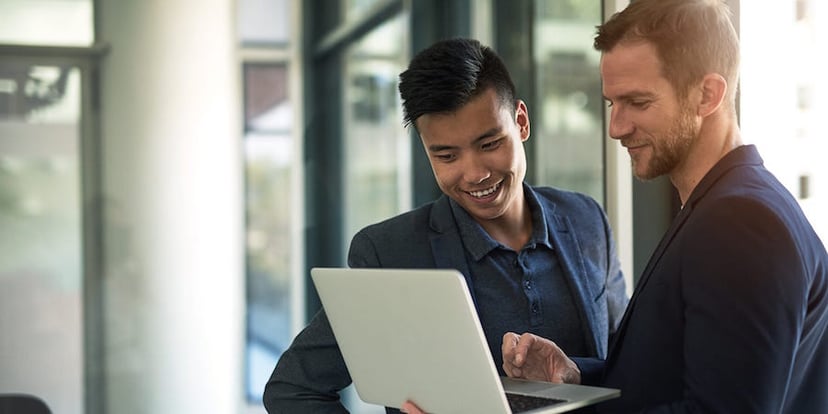 Pay-per-click (PPC) advertising certainly requires a "learn as you go" approach, but it's not something you should jump into blindly. Without full knowledge of your sales funnel, marketing analytics and competitive landscape—as well as a deep understanding of the keywords most likely to render positive ROI—you won't be able to put those ad dollars to good use.
One way to ensure you're spending wisely is to evaluate the PPC competition, learning from their mistakes and taking notes on their ad campaign successes. To help you get started with competitive analysis, here are three effective tools to use when conducting research.
Do Simple Google Searches Using Relevant Keywords
Once you've assembled a list of keywords you intend to use in your PPC campaigns, you'll want to conduct a Google search using these keywords. This simple method will not only help you weed out specific keywords and discover which ones are best to target in ads, but also reveal new competitors in the PPC space.
Be sure to watch for the following during your search:
What companies are showing up in the first few results (paid ads)? Determine whether there are any new or surprise competitors. The more competitors you identify for specific keywords, the more ad copy you'll have to interpret and improve upon for your own ads.
Are competitors' ads targeting potential buyers in the right stage of the buyer's journey? Those who use top of the funnel keywords during their search are typically looking for blog posts or eBooks with helpful advice addressing their questions and pain points. If the top paid ads lead to middle or bottom of the funnel content like whitepapers and demo videos, then you've just uncovered a great opportunity to advertise a top of the funnel content piece!
What information is included in the ad copy? Ad copy in the Google search results can range from a few concise words to several sentences, which get cut off by Google. Is the copy valuable or does it sound too sales-y? You can look for these and similar flaws and use this insight to create an improved ad.
Watching for these three elements can give you a broader overview of the competitive landscape for specific keywords, and lends insight into the strategy these industry competitors are using in their ads. This knowledge will help you develop a better overall strategy for Google Adwords, so you can get ahead of competitors.
Find the Best Search Engine Marketing Tools for Competitor Insights
While your initial Google Search is valuable for competitive research, real-time data and flexible tools necessary for PPC advertising success. There are countless reviews on PPC competitive analysis tools and along with Google Adwords features, the two tools mentioned most often are SEMrush and iSpionage, which offer an array of services for a reasonable price.
SEMrush
From discovering new competitors to uncovering competitors' ad budget, SEMrush's Advertising Research tool is a powerful resource for competitive analysis. If you aren't seeing the expected results from your Google Adwords campaign, you can use the advertising tool to find where you're going wrong and, most importantly, what competitors are doing right with their ads.
You can also have access to a high-level view of competitors' AdWords strategy, including the estimated CPC for each of their keywords, their top-rated ad copy, specific keyword traffic and volume, and more. It almost sounds too good to be true, right? If you're looking for a comprehensive data on competitors' PPC data, this is a top-notch tool.
iSpionage
One feature that separates iSpionage for competitive analysis is its AEI (Ad Effectiveness Index) algorithm, which rates competitors' ad copy out of 100. This helps eliminate noise and allows you to analyze only the best ad copy from your competitors, so you can adjust the copy for your own ads. Similarly, the KEI (Keyword Effectiveness Index) tool lets you see Adwords keyword lists from competitors and breaks down the most profitable keywords with a high search volume.
With this knowledge combined with insights on your competition's AdWords budget, PPC strategy, and keywords they're bidding on, there's a great opportunity to get ahead see what goes into creating an effective AdWords campaign.
Monitor and Improve
While starting with a Google Search will give you a broad overview of the competition, the two tools mentioned are essential for using specific data to your advantage. You'll be able to narrow in on specific competitors, adapt some of their strategies, and create your own method for reaching your ideal prospects through paid search.