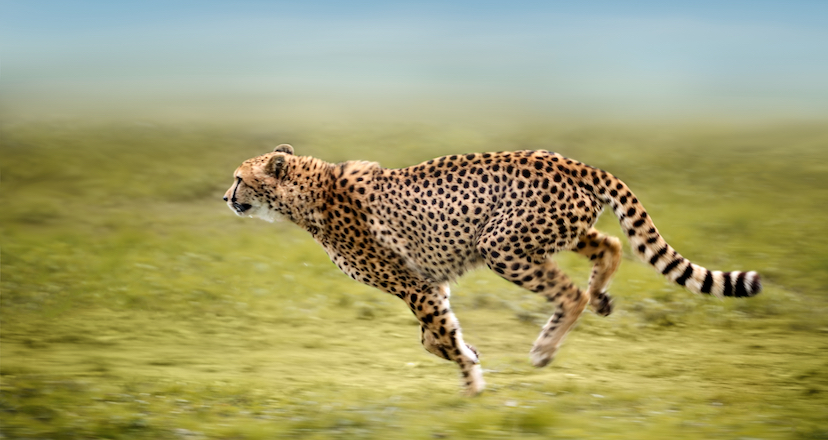 Whether your department consists of just you or 20 people, B2B marketing professionals understand the benefits of partnering with a marketing firm or agency, especially in today's digital marketing landscape. Why? For starters:
Expertise — Having a team of experts on your side is a huge comfort. Agencies have in-house knowledge of the pillars of inbound success such as content development, SEO, social media, analytics, strategy, and more.
Insights — Any agency worth a dang keeps plugged into their clients' rapidly evolving industries. Their thirst for new, difference-making knowledge matches your own.
Experience — You get the benefits of learning from the successes (and opportunities) of other organizations that have worked with the agency.
So, how does an "agile" marketing agency elevate those advantages?
When you work with an agile marketing agency, you not only realize the benefits mentioned above, but an additional set of benefits, too. First, let's review what distinguishes agile marketing from just plain, old marketing.
Instead of planning a marketing campaign to last for months (or longer), agile teams take an iterative approach, with the ability to quickly adapt when changes occur in circumstances, markets, behaviors, etc. Most importantly, data that's generated from the campaign quickly informs changes.
This is why agile and inbound, which produces endless amounts of data on your marketing campaigns, are such a great fit. If you want a snapshot history (and cool examples) of agile marketing, read this: What You Need to Know About Agile Marketing.
Now, onto the specific advantages of working with an agile inbound marketing agency.
1. Better Planning. More Flexibility.
As previously mentioned, planning for traditional marketing campaigns could encompass multiple months' worth of executions, even a full year. Partnering with an agile marketing agency means that you'll plan differently. Yes, you'll still focus on your overarching annual goals, but working with an agile agency means you'll now use quarterly roadmaps. These tools allow you to react quickly to your current situation and reset your plans every 90 days (or so) to ensure you're on track to achieving your company's growth goals. It's like being able to see both the forest and the trees.
2. Powerful Data
Taking a regular approach to planning with quarterly roadmaps gives you the opportunity to collect data to see what marketing tactics are working (and what isn't). You can adjust your approach accordingly for the remainder of the quarter, rather than being locked into a year-long plan that's not performing as well as you'd expected. Gone is the pain of reviewing months of results and realizing you've wasted opportunities (and budget).
3. More Transparency
The deliverables you get from an agile marketing agency are broken down into distinct incremental milestones that fall into weekly or bi-weekly "sprints." That gives you a clear view of the status of projects and more touchpoints to review things. A project can be course-corrected early rather than waiting until the final product is ready for review weeks down the road.
4. Efficient, Continuous Improvement
Incremental milestones provide the opportunity to improve your marketing faster and more efficiently. And your agile agency shares your bias for continuously improving results in real-time and getting work done in a more efficient manner. Even if an execution isn't designated for a particular planning period, the agency can quickly react to results and adjust tactics as necessary.
4½. Points Pricing
So what is points pricing, how can you benefit from it, and why does it only get ½ (that seems a bit harsh)?
Most agile inbound marketing agencies bill clients using a points pricing model, meaning they have a catalog of service items, each with an assigned number of points based on the time/effort required to complete it. During an agile planning period, you budget for a set number of points based on the goals you and your agency have decided to accomplish.
The benefits of points pricing?
Full transparency. You see the time it takes to create every component of the plan. No surprises.
You can "swap" deliverables for others. If circumstances or needs change, you and your Consultant can review the service catalog and identify the right go-forward tactics to address the situation. If the new tactics are "add-ons" to your program, you'll know what the cost is; if your budget is such that you need to replace existing tactics with new ones, you'll know what new tactics you can leverage to stay within that budget.
We mentioned it before, but it's really important … this approach is perfect for reacting to data and adjusting your sails in real time.
Okay, why the ½? Well, this approach also helps your agency. A lot. These pros appreciate knowing how much work needs to be completed in a given time period. For far too many years, clients have regularly asked for last-minute/rush projects that throw agency personnel into a panic. Of course, those still happen (and reputable agencies tackle them with enthusiasm), yet predetermining the amount of deliverables helps smooth out the process of hitting deadlines and enhances relationships. So, a win/win for both.
Ready to enjoy the advantages of agile marketing?
It's empowering to get more done in less time with less stress. If you're an inbound marketer considering an agile approach for your company, keep researching the possibilities. We're confident you'll find what we've been experiencing for a few years: agile marketing's ability to make changes based on data and what's happening in the market creates highly effective inbound marketing programs.
The importance of quarterly roadmaps cannot be overstated. These tools help plan and execute tactics while at the same time gathering data that shows how those tactics are working. Want to get a brief overview of this continuous improvement tool? Click the link below to access your copy of our Quarterly Roadmap Worksheet.