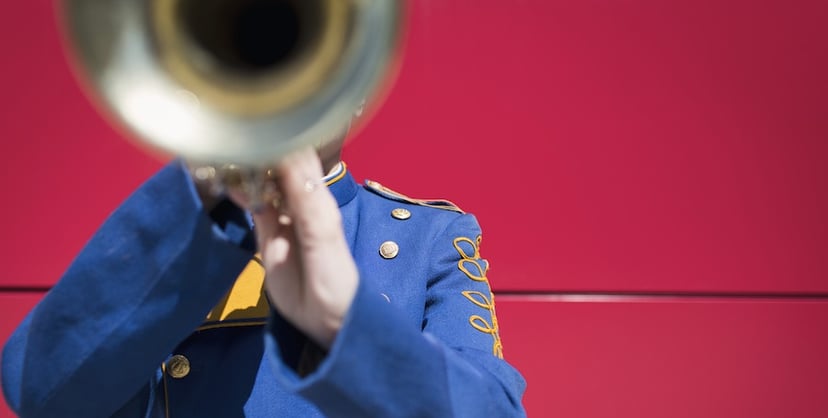 What was your buying process like the last time you had to buy something you didn't know much about? What about the time you wanted to research that new restaurant in town? If you're like the majority of people these days, you probably started your search online. With almost any information we need just a few clicks away on a device that fits in the palm of our hands, why drive all the way across town when we can find out everything we need to know from our living room?
As consumers rely more and more on online searches to learn about different products and services, online reviews for your business can have a huge impact on your overall sales. In fact, in a recent survey, researchers found that 87% of consumers say positive reviews online have reinforced their decision to purchase a product or service. On the other hand, however, 80% of consumers have also changed their mind about purchases based on negative information they found online...
With reviews playing a key role in building trust with your customers, it's crucial for businesses to take advantage of their selling power. Whether this means actively monitoring your Yelp and Google+ Local pages or setting up a "Testimonials" page on your website, businesses can't afford to underestimate the power of a great (or terrible!) online review. However, in order to take advantage of any great reviews or testimonials that can help drive your sales, you first have to:
Know what great testimonials look like, and…
Know how to get them.
Luckily for you, this post will help you do just that.
What Separates a Great Testimonial From a Bad One?
Before you start thinking of ways to get good reviews from your current customers, you have to think about what message you want these reviews to communicate to any potential customers. No, I'm not just talking about positive vs. negative statements. I'm talking about positive statements that are:
Authentic
Brief
Convincing
Let me break these down ABCs.
The first thing every great testimonial needs is an authentic author. It's easy for a reviewer to shrug off any anonymous reviews as fake or misleading, so avoid displaying those on your website. In fact, if all your testimonials come from anonymous sources, your credibility will almost instantly be questioned. Likewise, make sure you use the reviewer's actual name, not just a job title. Though you might think you're gaining credibility by listing the author as, "CEO of nationally recognized accounting firm," readers will instantly start to wonder what you're trying to hide. And although a first name and last initial might seem like enough, no one really cares about what "Pat L." or "Jenny B." has to say. If you really want to make the biggest impact with your testimonials, especially in the B2B marketplace, make sure you include as much information as possible. For example, rather than using the mystery CEO from before, use his full name and job title: "Mark Weinberger, CEO of Ernst & Young." For the ultimate effect, you can even add an accompanying picture. By being able to tie the review to an actual person, readers can trust that it is authentic.
The second thing that every great testimonial has is brevity. In most cases, readers aren't looking for a detailed review of every aspect of your business. And while there certainly is a time and place for long-winded, detailed reviews (i.e. TrustRadius.com), the ones on your website's testimonials page should be brief, but powerful. Ask reviewers to limit their reviews to one or two paragraphs, or experiment with a character limit in your online review form. On the other hand, make sure you avoid using reviews that are too brief. If the only thing the reviewer has to say is, "What a great company and staff!" it really won't provide much value to readers who are looking for the answer to a question.
The third and final thing that every great review must be is convincing. I know that sounds obvious, but the example from above, "What a great company and staff!" sure doesn't reinforce any purchase decisions for me. In order for your customers' testimonials to have an impact, they have to use language that is believable, specific, and insightful. This means using hard evidence and numbers, answering specific questions, and sharing insights customers can't just get from reading the product/service description. When it's all said and done, the best testimonials you can show off on your site are the ones that look and sound like this: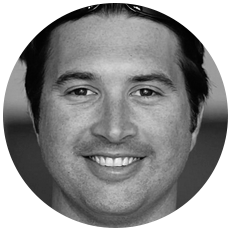 "After our old software program was glitchy and prone to freezing, we needed something more current and reliable. Since switching to MarketX Pro, we haven't had any issues with speed or glitches, and the software's advanced Performance Analytics Tool has even helped us realize several cost-savings opportunities that we didn't recognize before. Not only do we have a system that finally works, we've also saved over $12,000 in the process." –
Bob Wilkinson
, Owner of Wilkinson Design & Custom Printing
Now that you know what a great testimonial looks like, now it's time for the million-dollar question:
How Do I Get My Customers to Leave Great Reviews?
The first step to getting customers to leave great reviews is by offering a great product or service, plain and simple. If they don't have something worth reviewing, you aren't going to get any great reviews. That being said, here a few basic tips for encouraging customers to write great online reviews:
Whether your customers are leaving reviews on Yelp, Google + Local, or another site, find out which one or two sites are the most popular sources and direct reviewers to go there. If reviewers notice other people are sharing their opinion, they'll be more likely to share their own as well.
To help direct customers to your preferred review sites, include specific links in any follow-up emails for purchases, and politely ask for them to share their opinion. Likewise, you can also include direct links on your website's testimonials page. If your business has a physical retail space, set up a small display at your registers letting customers know where they can leave feedback online. You can also include a note on your receipts and invoices.
Keep it simple! Your customers are already going out of their way to leave some nice words about you, so don't make it any harder on them. Make sure your links go directly to your review page, and don't make them fill out 100 form fields.
Send out occasional customer satisfaction surveys. Ask customers about what you're doing a good job at so far, and how you can improve their experience in the future. By keeping the end focus on helping them, they'll be more likely to help you.
In order to get the most insightful reviews from your customers, tailor your questions to require a more detailed response. For example, rather than asking, "What did you like about our company?" try asking something like, "What is the biggest benefit you experience from our product/service, and how has it helped your business? Please use specific examples and details, if possible."
Try using testimonials on the homepage of your website. Not only can they be helpful, persuasive tools, but providing a link back to your testimonials page can also act as a quick and easy way for customers to leave a review.
In a world where our #1 source of information is an electronic device, authentic customer testimonials can add a powerful human element to your website. By sharing insightful reviews left by your actual customers, you can give potential customers a realistic glimpse of what they can expect from your business. If your website is missing a testimonials page, follow these tips, and start persuading more customers to choose your brand!