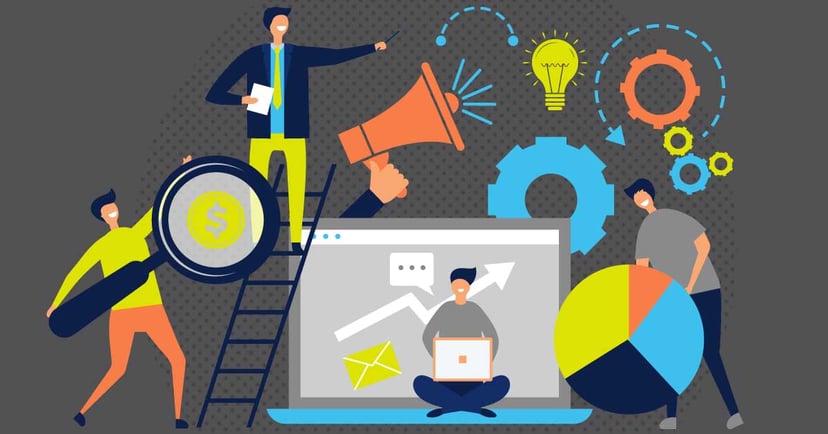 Marketing automation is a powerful tool for fostering personalized customer experiences, but implementing the software or switching to a platform that better aligns with your business growth objectives can be a little daunting.
The popularity of HubSpot likely makes it among your top choices for marketing automation. Its ability to grow with your company and needs via the additional Sales, Service and CMS hubs, as well as its free CRM, is also attractive. As a HubSpot Diamond Solutions Partner agency, Weidert Group has no shortage of experience in guiding clients in complex industries through the process of getting started with HubSpot and setting them up for success with the platform.
Along the way, we probably asked some of the same questions you have now — including clarification around what to expect when executing your inbound program using HubSpot. What we've learned (and continue to learn) will help you better understand HubSpot, whether you're just starting an inbound program or transitioning from another marketing automation platform.
Insider Information on Getting Started with HubSpot
Let's dig into some best practices and insights:
1. Choose your onboarding experience
When you purchase a HubSpot license, you'll need to determine how you'll complete your required onboarding. You can go directly through HubSpot's own onboarding experience, or you can seek out onboarding support from a HubSpot Solutions Partner agency like Weidert Group. Either path leads you to the same general endpoint, but the journeys differ.
HubSpot's onboarding teaches you the various facets of the platform and portal setup so you can do things like send emails, connect landing pages to your website and start gathering analytics. A HubSpot Partner agency, on the other hand, is a partner in every sense of the word — mentoring you through not only the marketing automation platform, but also sharing wisdom gained through experience that is relevant to your industry, which could ultimately save you time and money.
2. Invest in inbound education

HubSpot has a wealth of educational resources — an entire HubSpot Academy, in fact — focused on training and certifications that are instrumental during the early phases of HubSpot setup and executing your first campaigns. (They are also excellent for supplemental training ongoing!) Certifications can be a bit time-consuming but are well worth every minute invested.
Pro tip: You don't need a HubSpot license to take the free inbound certification course that covers inbound marketing basics, so you can get started on your inbound journey before you even complete your HubSpot license purchase!
RELATED: 10 Reasons You Should Get Your HubSpot Inbound Certification
3. Put the platform in users' hands
Like any tool, the HubSpot platform is only successful if people commit to using it. Complete organizational buy-in for inbound marketing is a must in order to realize long-term success with inbound marketing, and hands-on experience is often the best teacher.
Empower team members to set up and learn the tools at their own pace and in their own way. It may seem like "play time," but by having users put in the work upfront, they will be more comfortable and competent in leveraging all of HubSpot's capabilities.
4. Use Projects to Stay on task
HubSpot has a helpful built-in resource for keeping portal setup and learning the tools organized and time-efficient. HubSpot Projects is a built-in project management tool that helps you plan out and assign tasks related to a specific deliverable or campaign. You can use one of the available templates or build a custom Project with tasks you determine. This tool can help you create a checklist to ensure no details are missed when setting up your HubSpot portal, getting your team using the platform, and launching your first campaigns by creating a structured list of tasks related to each initiative.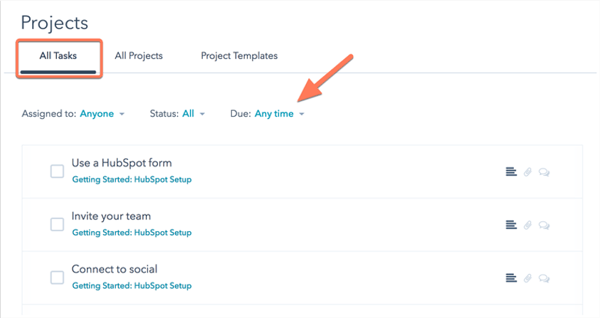 A Not-So-Tangled Web
Adopting HubSpot for marketing automation is an exciting step for any inbound program, but it doesn't exist in a vacuum. You may find that your website could benefit from some updates to better align with the content and messaging you'll be publishing, which is perfectly normal. The key to keeping your site synced with your marketing efforts is continuous improvement. Slotting in budget dollars for website maintenance tailored to your newly adopted inbound approach is necessary and a smart business decision.
There's so much to gain from utilizing the HubSpot platform, but there's effort involved, too. Your HubSpot portal requires time, training, and some budget considerations to be the most effective tool for your business to reach your target audience. Marketing automation doesn't mean the work is done for you — think of it like a gym membership; you still have to put in the work to get results! It's a worthy investment, to be sure, though and one that we'd love to help you get the most from. Learn more about Weidert Group's Guided HubSpot Onboarding for complex industries and how it can help you get results faster!