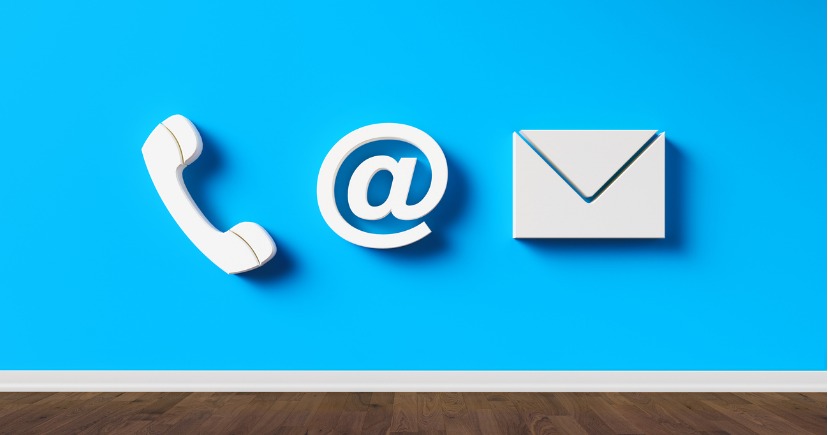 Your customer service team not only stands on the frontlines of your customer experience, dealing with all kinds of issues every day, they also must keep track of all the relevant information regarding those issues. Imagine that a CSR for a small software integration company gets an email from a customer at the end of his shift requesting help. The CSR tells the customer that the issue can be resolved the next day. Overnight, the customer service rep gets sick and ends up being out for two days — as the customer waits for the solution to his problem. Now, the customer's project is likely to be delayed, costing their company money.
That CSR fully expected to provide the best customer service possible to that account — but things happen; that's life. And the reality is you now have some work to do to retain that account and rebuild the relationship.
Don't Let Service and Support Requests Slip Through The Cracks
This scenario could have been prevented with the implementation of a customer service ticket system. A ticket system builds organization, prioritization, and checks and balances into the process. It's a security blanket so you can rest comfortably knowing that nothing will slip through the cracks. A Gallup study showed that B2B customers with high customer engagement scores achieve 50% higher revenue/sales. It shouldn't be a surprise that quality customer service and support has a direct impact on your business.
The Importance of a Customer Service Ticket System
A comprehensive ticket system allows you to document, organize and track any and all issues in a convenient interface. The best systems have a dashboard feature that streamlines the process for you and your team. Your service team has an easy way to manage the requests and you have the ability to see reports on team performance. It encourages collaboration, improves awareness among teams, and leads to higher customer satisfaction.
HubSpot offers a ticket system as part of its Service Hub offering. The system is designed so any CSR or supervisor can see the status of a ticket, where it is in the queue, agent response time, customer contact information and a host of other details.
See for Yourself: HubSpot's Help Desk & Ticketing Software
Most every company's ultimate goal is to provide the best customer experience possible. That requires an easy-to-use, yet highly functional system. It has to work for a wide variety of stakeholders: giving CSRs the ability to do what they do best and you the necessary tools to effectively manage customer demand and coach your team using relevant metrics.
How to Know if a Ticket System is Right for You
If the scenario I illustrated at the beginning of this blog seems familiar, you need to investigate a service ticket system like the one HubSpot offers. Any organization that offers end-user support should seriously consider a ticket solution; it's not a new concept but new solutions like HubSpot's offer additional efficiencies, such as integration with your marketing automation software and your sales CRM data. With features like this you'll have a more accurate picture of your customers' needs and the challenges they face in real time. Those insights can help you with product development, staffing, training, and a variety of other business decisions.
If you're still unsure, maybe this scenario sounds familiar: A machine builder with a high quality product and a great reputation still experiences troubleshooting issues that come with plant software integration. Prior to implementing their new service tracking system, they'd often resolve low-priority issues before getting to more pressing ones (like a machine that's down), dealing with them basically in "chronological order." With the new ticket system, the company can review the urgency of a request before determining which issue to tackle next. As an added benefit, management is able to use the system to identify common topics being handled by CSRs, helping them identify gaps in their training offerings for new customers.
The problems a ticket system can resolve are numerous, and each time that ticket system helps you deliver the "right" service, you impress the customer — and avoid the kind of missteps that cause them turn to a competitor.
Consider This Before Getting Started
As robust as HubSpot's solution is, if you're already entrenched in a ticketing software (like Zendesk, for example), it likely won't make sense to make the move over to HubSpot Tickets. On the flip side, if you're not using a ticketing software (or not using it to its full extent) and you already have HubSpot for marketing or sales, implementing HubSpot Tickets could make a lot of sense for you. And don't forget about the importance of other support tools that come with Service Hub, like Knowledge Base and Customer Feedback. Combined with a ticket system, these tools can establish you as an expert in your industry that provides best-in-class support.