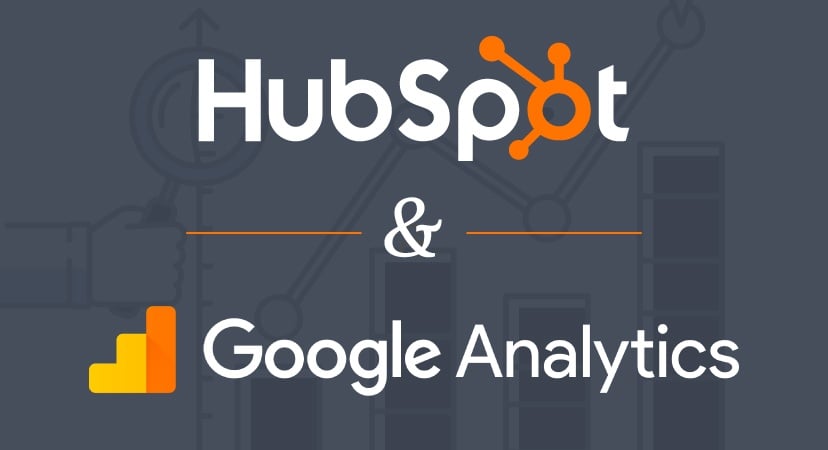 Let's say that you've created a great new website and gone through hell and back to optimize everything for search engines. You made sure every image had appropriate alt-text, researched keywords for hours and hours on end – and some say your meta descriptions might rival Hemingway's best work. This sounds like quite the site, and it probably is.
That said, wouldn't it be nice to know exactly how people are using this site and where they're going, or where these visitors are coming from and if they're browsing your site on an iPhone or Android device? These are just some of the insights inbound marketers have access to these days, courtesy of Google Analytics and various marketing automation platforms. In fact, if you're an existing HubSpot customer (or looking to become one), and are curious about leveraging Google Analytics with your inbound marketing program, here are some practical ways and reasons you should leverage both to get a complete analytic view of your website's performance.
HubSpot – Lead & URL Tracking
If you're a HubSpot user then you're surely aware of the analytic tools (referred to as "Reports") that accompany your license, which allow you to dissect your traffic sources and where your various leads and customers are coming from. Another powerful component of HubSpot's analytics are the Contact tools. These tools are what marketers dream of since you can track the activity of specific prospects and leads without making things too complicated.
Lead tracking/nurturing is really the golden part of HubSpot's analytics in my opinion. Google Analytics allows you to track leads and score leads as well, but this involves goal setting which is less intuitive than HubSpot's tool. The lead tracking in HubSpot can easily go down to the IP Address level making it very specific and lucrative from a conversion standpoint. Google does not do this and provides information in an aggregate instead. HubSpot's analytics allow you to nurture a lead and see exactly what they're doing on your site individually and can alert you each time they visit your site.
With HubSpot, you can also create UTM tagged tracking URLs to gather visitor information on a specific page. Let's say, for example, you want to promote a webinar coming up in a few weeks, and want to run an email campaign promoting it. In order to judge the effectiveness of your email campaign, you can create a tracking URL for the webinar registration landing page, include the link in your email, and track exactly how many clicks and new registrants you gained through that link.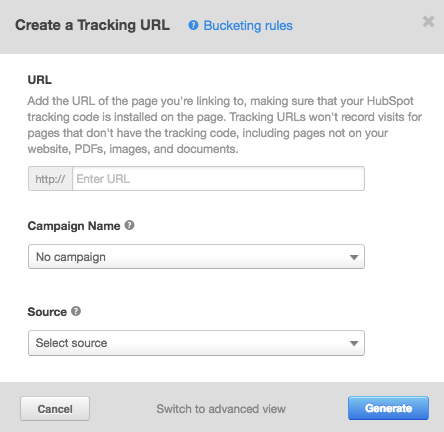 Google – Site Traffic
Google Analytics has a huge amount of customization for your reports, especially in the way/how users are viewing your site. This analytics tool allows you to see things such as what percentage of visitors/pageviews/etc. come from mobile devices, and you can even go one step further and see what operating system a user is on, such as iOS, Android, and Windows. Another related nugget of information that Google Analytics provides is the range of internet browsers that are being used on your site.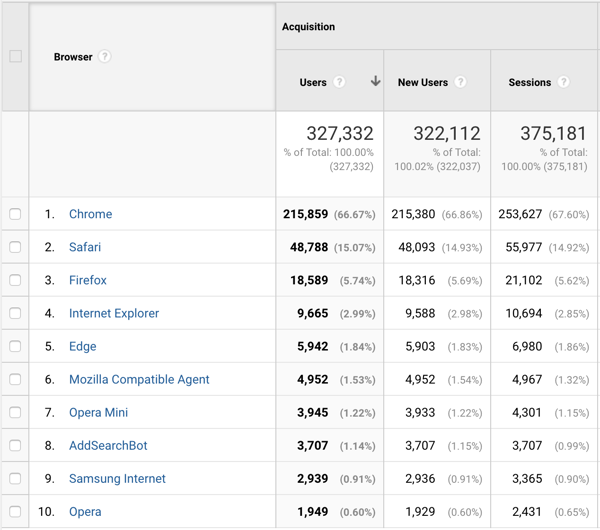 While you might be thinking that this stuff is not very relevant compared to HubSpot's lead tracking and is just a bunch of analytics hoopla, if you know how people are using your site, then you'll know how to better tailor your site's functionality and where to apply your limited resources and finances. Let's say a huge percentage of your site is viewed on mobile devices and specifically iOS devices. This means that you should look at your site and make sure that it's optimized for iPhone and iPad. Also, since iOS is a large percentage of mobile traffic, you want to think about getting rid of that nasty Flash rotator you have on your homepage and invest in an HTML 5 plugin instead.
Another way to leverage Google Analytics is by using the Behavior report. The Behavior report tells you what happens on each URL and how people flow through your website. Let's say you want to know what other pages people are viewing after they check out your product page. The tool allows you to isolate the product page and see what other pages users tend to go to after visiting it. This is extremely helpful when you're trying to understand your prospects' buyers' journeys and what information is most relevant to them once they notice one of your products.
Bringing It All Together
This is just a brief overview of some of the differentiated aspects each analytics tool offers. If you're on the fence and struggling to decide which one to focus on, I can help you out. Use both of them. Not only is Google Analytics free to use, but the insights it provides also complement your existing HubSpot analytics tool nicely.
Both Google and HubSpot provide much of the same information, like number of visits, page views, etc., but the two tools can show different results in each category. One might say that you had 12,345 visits this month while they other says you had 12,756. Don't be alarmed: each tool is relying on completely different algorithms. The best thing to do is not to report on one specific number since each has its faults; instead look at overall trends on your site. These trends should be replicated in both HubSpot and Google Analytics.
At the end of the day think of using HubSpot as more of an "internal" tool for tracking activity on your site (such as leads and the sales process), because that's what the tool is designed for and does a great job at. Use the free Google Analytics tool to track what's going on "externally." You can see analytics such as the bounce rate of your individual pages plus the aforementioned mobile and browser information to better tailor your site.
Looking for additional ways to improve your website. Download our free Website Usability Checklist!