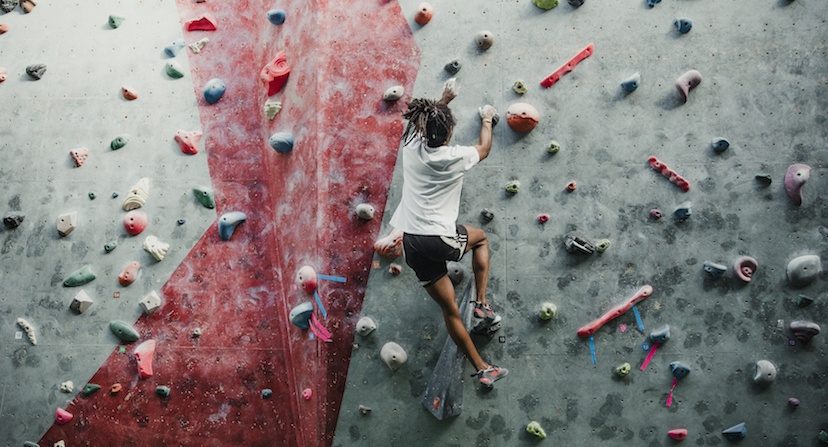 Though agile methodologies are most often associated with software development, the adoption of agile and lean practices in manufacturing and other industries has become pervasive. This disciplined and organized approach to project/process management promotes a continuous improvement mindset, transparency among teammates, accountability and alignment with company goals and client needs. Yet, as its name suggests, an agile approach also remains flexible and adapts to changing needs.
While widely leveraged elsewhere, the agile methodologies mentioned above are being increasingly adopted by marketers. Our agency began its agile journey about a year ago and has seen incredible results, and we're not alone.
What is Agile Marketing? A Brief History
The old way of project management included major planning up front with an emphasis on sequential actions and deadlines for reaching a goal. Depending on the scope of the project, the planning process sometimes took months or even years before work would begin. Commonly known as the "waterfall" method, this process included various phases including research, design, tasks, testing and maintenance.
The problem with a waterfall is that once you go over the edge, you can't turn back. In other words, the process has little room for change or unanticipated disruptors; the plan is set. Many a corporation has scrapped projects after years of work and millions of dollars because the original plan or goal was no longer relevant, markets changed or the desired outcome became obsolete before it was ever completed.
Agile methodologies emerged full force in 2001 as part of the Manifesto for Agile Software Development, even though many of the methods can be traced back as early as 1957. Marketing departments realized the advantages of agile practices as it relates to their campaigns, especially in the digital age where new algorithms, trends and technologies emerge at lightning speed. Instead of planning out a marketing campaign for the upcoming six months or year, teams take an iterative approach to campaigns, with the ability to quickly adapt them when circumstances, markets, behaviors and more change. Most importantly, data that's generated (from the product website or purchase data) informs these changes. In other words, if a marketing team was to see that their target market was being enticed by offer A but not by offer B, then the team could double down on offer A and retire offer B. A great example of data-informed execution is growth-driven design websites.
The Benefits of Agile Marketing
An agile marketing mindset doesn't just consider changes to processes and procedures; it requires a culture shift among team members and within an organization. This culture shift alone, based on teamwork instead of individual tasks, is a major advantage of the agile mindset. It's not that you and your team don't plan or assign tasks; it's just that you plan more incrementally — perhaps a week or two at a time. Weidert Group uses weekly scrums and retrospectives to plan out what needs to get done that week, based on our clients' needs and our teams' capacities.
Year-in-advance versus short-term iterative execution – if the thought of abandoning traditional marketing plans brings on cold sweats and anxiety attacks, you might have a different reaction if you knew that agile marketing helps improve productivity, brings better results and can benefit your organization in other ways. That's because it values:
Individuals over processes
Getting things done over comprehensive documentation
Customer collaboration over contract discussions
Adapting to change over following a plan
Communication and transparency over operating in silos
It's not that we've abandoned content calendars or establishing long-term goals; those still hold value. But we allow fluidity within those frameworks to adapt to changing needs, times, trends and markets. We focus on what will bring the greatest impact to our clients based on today's climate instead of trying to anticipate what may be relevant six months or a year from now.
Agile Marketing Examples
We're not the only ones who have seen the benefits of agile marketing. Here are just a few examples:
3M
Industrial powerhouse 3M was an early adopter of agile methodologies within its Industrial Business Group. Seeing the benefits of an agile framework in its manufacturing sector, its marketing department adopted agile in 2016. According to an interview with cmo.com, 3M's CMO, Paul Acito, said, "We're finding that all of our customers, across our vast array of products, are accelerating their cycle times. With agile, we can test and learn and get things to match the speed of our diverse set of industries… We've really taken [agile] and proliferated it throughout the organization. It leans the process. And anything that the customer doesn't benefit from, we just don't do anymore."
Netflix
While not a manufacturer, perhaps no industry requires agility and flexibility more so than the entertainment industry, and lessons can certainly be applied to any industry. In a case study of Netflix, author, Patty Mccord, places a great emphasis on the culture aspect of agile. "People need to see the view from the C-suite," she writes, "In order to feel truly connected to the problem solving that must be done at all levels and on all teams."
Netflix is known for its foresight in going entirely digital with its product offerings. It wasn't so much foresight as it was the company's ability to remain fluid and adapt to changing times quickly. Instead of planning for years to abandon mail-order movies and transition slowly, the decision to go exclusively online was made rather quickly because of agile methodologies. Most importantly, notes Mccord, is the company's buy-in from the top down, accentuating the importance of transparency, cross-collaboration and leadership.
Weidert Group
Yep – that's us! Agile marketing doesn't just benefit major corporations; it makes a major difference for the "little guy" too, and we're a prime example of that. Our agency employs fewer than 30 people, yet our productivity and results rival that of much bigger firms.
Before we became agile, there wasn't much transparency about where projects were at, what changes were being made and why, which tasks were completed, and so on. Things still got done, but a lot of time was spent "in the process," and everyone had their own systems of keeping track of details. Many on our staff only found out about a project when it showed up on their desk with an urgent deadline.
With agile, we have weekly planning meetings to discuss upcoming projects and what everyone's role will be. A major side benefit of these meetings is the collaboration and team bonding that takes place. Then, each day we also hold a very quick team meeting to discuss capacity, updates, priorities for the day based on client needs and any impediments. It's a way to hold each other accountable, help each other out and know where a project stands in real time so we can get our clients what they need when they need it.
In short, we get more done in less time – and our clients have highly effective inbound marketing programs because the changes we make are based on what's happening in the market, and on important data. Overall, I think there's a lot less stress, too. If you'd like to learn more about how an agile marketing agency can bring results to your organization, reach out. And, if you're a marketer considering an agile approach for your company, keep pressing forward. The results for you, your team, your company and, most importantly, your customers, will be worth it.