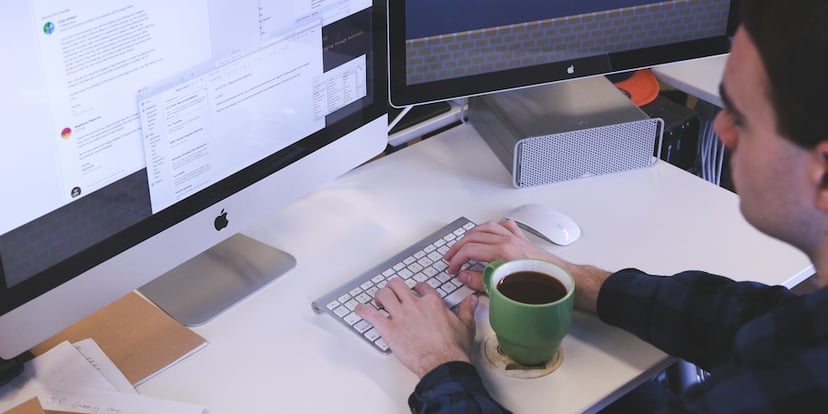 We live in an incredibly connected world. When we're not sitting at our desks on our computers, we're on our laptops. If we're not on our laptops, we're on our tablets or our smartphones. And when we're not on our tablets or our smartphones, we're either sleeping or having a major surgery (though some people do sleep with their devices…).
Being so connected throughout the day has led to some new norms, if you will. For example, our presence on social media has become such a part of our identities that it almost seems unfathomable that some companies don't allow social networking sites to be accessed at work. But, it's true – even though recent Proskauer reports show that nearly 90% of companies are using social media for business purposes.
It's easy to see why some businesses – especially large companies with a host of corporate rules and mandates – might shy away from allowing social media use at work, but allowing members of your staff to use social media throughout the workday can actually provide a boost to your inbound marketing efforts. In fact, when used correctly, the presence of your staff on social media should be viewed as one of your biggest assets – not threats.
Rather than discouraging employees from using social media on the job, consider urging them to do so instead – just make sure they're using social media correctly. The beauty of allowing – and even encouraging – your staff members to use social media at work is that it inspires them to take ownership of your company's content and to share it proudly across their networks. Train your staff on how to become social influencers and start leveraging your employees' personal brands to build a bigger corporate audience.
A Method to the Madness
Before you lift your web restrictions on social networking sites and let your employees go free, make sure you sit down with your team and have a good understanding of each employee's objective and goals that will align with his or her own social media strategy. Having goals in place will help ensure that your employees stay on task while they're using social media during working hours.
Similarly, identify how each of your employees wants to be perceived online and what their voices will sound like. Will Jim from the finance department be one to share only finance-related content, or will he give his followers a peek into his other industry interests, such as quality control and lost-time prevention? Will your sales rep Cheryl be someone who keeps things strictly professional, leaving her voice out of the things she shares, or will she be someone who will engage with her online connections and share her professional opinion when appropriate?
If nothing else, encourage your employees to get on to social media throughout the day as your company publishes new content or re-promotes your evergreen content. Make sure your employees are spending time on the right social media sites, though.
If you're sharing your business blog on your company's LinkedIn page, for example, invite your employees to sign in and like your company post so it will expand the reach to their network of connections. Check out the screen shot below that shows the analytics for 5 different LinkedIn posts on a company's page. You won't believe how their number of impressions (the number of people who saw the post in their feeds) spiked when one post got just one "like." Pretty impressive, huh?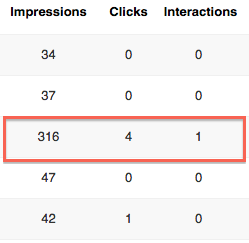 You Can Lead a Horse to Water...
Believe it or not, sometimes no matter how hard you enthusiastically push for your employees to share your content on social media sites, you just can't get them to commit to doing so. As the old saying goes, "You can lead a horse to water, but you can't make it drink." Luckily, there are a few tricks you can employ if you find yourself in this situation:
Incorporate a friendly internal contest by letting your employees know that you're monitoring their social media activity to keep an eye on whether or not they engage on social media on behalf of your business. You can do something as simple as awarding a jeans day to everyone who participates in a given week, or entering each participating employee's name into a drawing for the most coveted spot in your parking lot during the winter months.

Send your employees a reminder each time you have something new on social media that you'd like them to promote. Sometimes, they're not sharing your content simply because they forget about it as they go about their day-to-day tasks. Try sending your team an email with a link to the new post and a reminder to log in and promote it for a few weeks, until your employees start to adopt regular social media promotion as a habit.
Well, what are you waiting for? Start encouraging and allowing your employees to take an active role on social media to see how their influence can have a positive impact on your inbound marketing efforts!