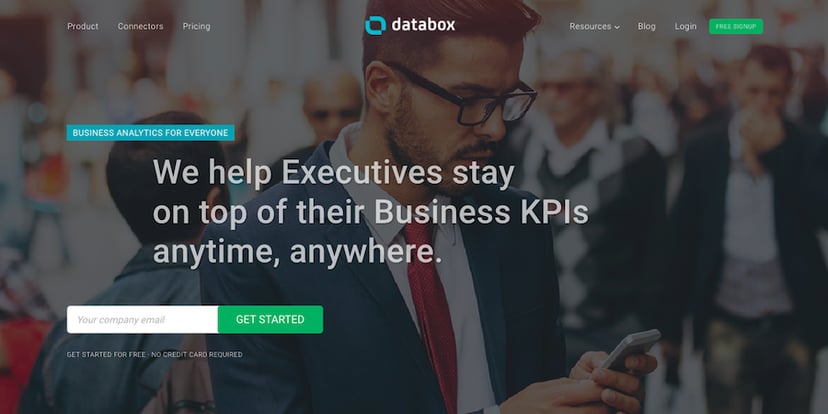 Guys, we got a new toy. No, it's not a power wheels (although I've always wanted one). It's Databox. You are probably asking yourself a bunch of questions; first, what is Databox and why do I care? Well those are two great questions that I'll attempt to answer!
What is Databox?
Databox is analytics heaven—well, as close as we are going to get at least. Previously, it was hard to combine Google Analytics, HubSpot and all the other marketing platforms to give us a well-rounded picture of how our marketing campaigns perform in a given timeframe. With Databox, this isn't a far-fetched dream anymore (or extensive manual process that takes 12+ hours).
For number nerds like myself, this is a simple interface where you can look at specific datapoints that help define success for your business. To give you an example, here at Weidert, our end goal is sales qualified leads (SQLs). With Databox, we can look at that number and see where it is compared to the previous month and the monthly goal we set.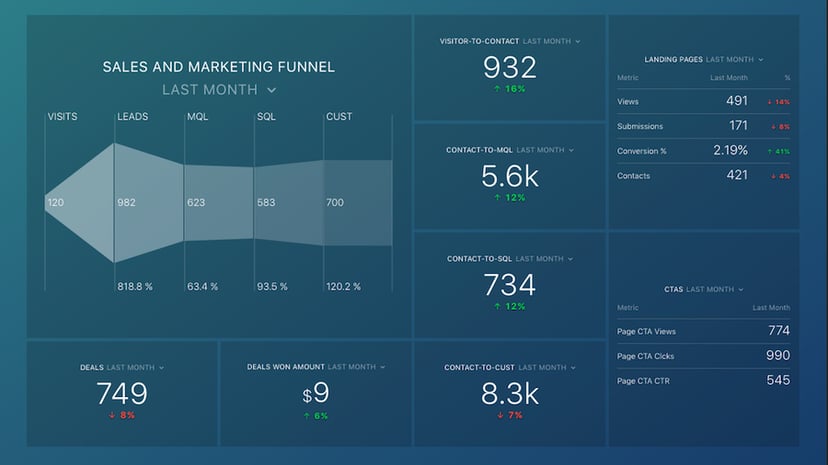 Why Do You Care?
Databox allows us to get more insights and provide more strategic feedback than ever before. We watch key metrics that help us know whether we are on track to hit your marketing goals. If you haven't read Jon's blog, you should. It provides some awesome insights into how to create useful metrics.
Databox allows us to look at those useful metrics and know in an instant where we are in regard to the goal that was set. If we hit that goal, great! High fives all around. But, even though we hate to admit it, there are some months when we don't hit every goal 100% of the time. By having Databox in place, we can look at the metrics that effect that goal and see where we can adjust and optimize.
Do you ever have dreams about work at night? Specifically about how your marketing campaign is performing? I have. That's another reason why I can't say enough about Databox's features. They have a mobile app that you can access 24/7 with data that refreshes every hour. If you ever want to know how one of your metrics is performing you can login and check to see where your are pacing.
Databox is updating and creating new functions all the time. Not only that, but their support process is amazing. I don't know about you, but I always have a million questions when diving into new technology. Luckily, Tori at Databox not only answers my questions quickly but encourages me to reach out to her (if you knew me, you would know this is opening pandora's box because I love asking really specific technical questions to fully understand capabilities of software).
With Databox, it's getting easier to focus on metrics that matter. The result will be more targeted campaigns, improved conversion rates and more opportunities to nurture and delight customers.