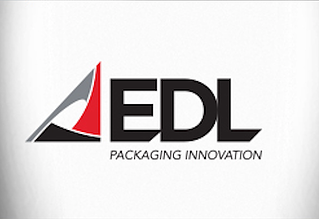 Weidert Group, Inc., a nationally recognized inbound marketing agency based in Northeast Wisconsin, is pleased to announce it has been selected as the inbound marketing partner for EDL Packaging Engineers, an advanced end-of-line packaging machinery manufacturer located in Green Bay, Wis.
EDL initially selected Weidert Group to assist with search engine optimization (SEO) support for their current website, and realized while setting SEO goals that a formal inbound marketing strategy with a focus on content creation would be the best way to improve their online lead attraction efforts and allow the company to achieve its growth goals.
"Most of the equipment we build is tailored to the customer's application, so it's important that we're found online by businesses searching for tailored solutions," said Larry Cozine, Director of Sales at EDL Packaging. "It became clear to us that a comprehensive inbound plan, executed with help from Weidert Group, was our best strategy for sustained growth."
Weidert Group will provide EDL with all components of a full inbound marketing program, including initial strategy development and program launch, as well as content creation assistance, social media engagement, and lead nurturing.
"Industrial buyers in the 21st century have become increasingly dependent on online search to identify and qualify potential vendor-partners," said Weidert Group's president Greg Linnemanstons. "That's why businesses like EDL know they need a robust inbound marketing approach to be considered by their best prospects."
About EDL Packaging Engineers
EDL Packaging Engineers uses 50+ years of experience to design, engineer, and manufacture end-of-line packaging systems. From bundling, shrink bundling to wrapping, EDL's customer focused solutions and innovative engineering have created long-standing relationships in a variety of industries. EDL is the industry leader in tight wrap technology, and offers a wide range of standard systems based on modular design format.
This press release was originally published on PRWeb.