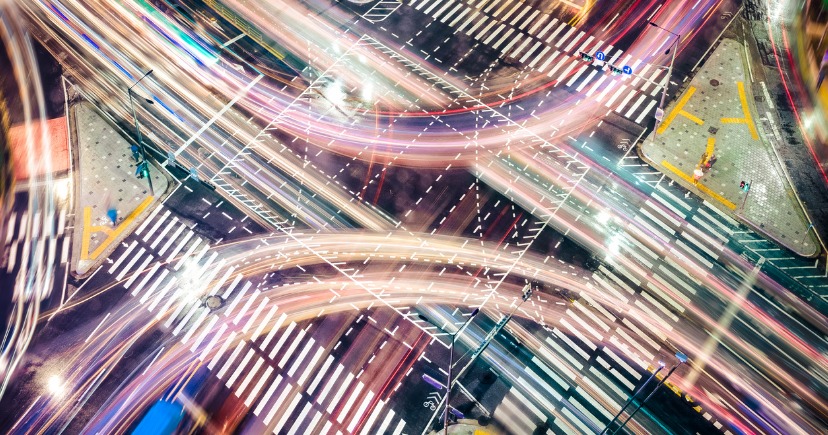 By now, your 2019 marketing plan is likely well under way. If it isn't, it's time to kick it into high gear! With a strong US economic outlook, and manufacturing forecasted to grow even faster than the general economy in 2019, you may think it's a given that your company will perform well in the coming year. But with markets changing near-daily and technology advancing at a dizzying pace, it's no time to take growth for granted.
To properly plan for future growth, it's important to look at the past. In particular, analyze and leverage the historical business results that stemmed out of your existing marketing efforts. If you've adopted an inbound marketing methodology, your marketing automation, CMS and CRM software are invaluable tools that will allow you to uncover this data. Compare historical results with what you want to achieve in 2019 and you'll better understand your growth gap. What is a growth gap? It's what you're going to have to do to improve your marketing and business development efforts to get from here (2018 results) to there (2019 desired results).
Getting Started
Establishing your KPIs for the coming year's inbound marketing plan without doing a review of recent marketing performance is like using Google Maps without a starting point. Understanding what your current marketing efforts are getting you in terms of business results today and how they're contributing to overall company profits is the foundation of any solid annual marketing plan. If your CEO asked you today to start pulling together a report card for 2018 YTD marketing performance, what would you report on and how would you determine its ROI?
Before we dive into KPIs, it's important to first note that, on their own, each may not appear to provide much context for how you measure success. However, when looking at your overall revenue and new customer goals that will be tied to your inbound marketing efforts, you'll be able to "work your way up the funnel" to determine how many SQLs, MQLs, new contacts and total traffic you'll need to achieve those goals — and whether you're on or off target.
In the complex B2B world, here are some appropriate KPIs for assessing your current inbound marketing performance:
Website Sessions
For most B2B businesses, their website is their single most important marketing property, so understanding how well it's attracting traffic is critical, as well as understanding how well it's performing at converting visitors into leads. When it comes to inbound marketing, your website is your best salesperson and provides insights into customer behaviors like no other marketing or sales sheet ever could. Your website should provide answers to questions your prospects have, when they have them, and how they want them. It should even answer questions they didn't even know they had by educating, informing and guiding them through the decision process. When a prospect says, "Hmm, I hadn't thought about that aspect before," you're doing something right and demonstrating your expertise. More importantly, you're building trust. As you plan for the coming year, make sure you include initiatives to continually improve your website traffic and its ability to capture leads by taking a growth-driven design approach. Know how potential leads are interacting with your site and adjust accordingly.
Marketing Qualified Leads (MQLs) generated through inbound efforts
MQLs are leads that meet all the requirements of an attractive potential customer based on demographics, industry, job role or however you decide to qualify them. They're interested in your content but are not quite ready to talk to you about a purchase. Yet. They need to be nurtured along the way to build trust in your brand until they decide your solution is the right one for them. Your content and email campaigns need to guide them on their decision-making path. It's critically important to track MQLs on your website, even if you exceed your overall site session goal because, if none of the traffic was qualified, you haven't really succeeded in impacting your business results.
Sales Qualified Leads (SQLs) generated through inbound efforts
An SQL is an MQL that demonstrates an interest in talking to you with an intent to buy. They may have requested a demo or consultation, or even submitted a request for a quote or proposal (RFQs/RFPs). SQLs are also qualified through lead scoring which is determined by various online behaviors, such as the number of downloads, emails opened, events attended, forms completed, etc. They're the leads your sales team wants: qualified and ready to buy! This is the type of lead that should be turned over to sales and who fits the profile of the most attractive potential customer by exhibiting behaviors that signal they won't be wasting your sales team's time.
Consider Key Sales Metrics
Marketing and the sales team need to be on the same page and aligned in their efforts to identify, nurture, and close qualified leads. The two ultimately share the same business goal: more revenue. So it stands to reason that some sales KPIs need to be considered in your marketing plan as well. As much as it makes salespeople uncomfortable after you examine marketing performance, it's only fair to look at how the sales team performed with the leads they were given. How many deals did they close that were directly tied to your inbound efforts? While closing effectiveness is influenced by many factors outside marketing's control, a closing rate can indicate whether your sales force is well equipped to deliver and demonstrate the promise. To better understand how sales KPIs impact the top-of-funnel marketing activities, track sales conversion rates such as SQL to Opportunity, Opportunity to Proposals and Proposals to Closed-Won rates. If you don't already have a marketing and sales service level agreement in place, we strongly recommend drafting one before you begin executing your 2019 plans, as it will align your marketing and sales teams to achieve business results.
Lessons Learned, Implications
After reviewing the performance of your current marketing initiatives, the next step is to draw logical conclusions about what you learned by analyzing the KPIs, and then turning the conclusions into action steps that will be reflected in your 2019 inbound marketing plan. I like to organize these initiatives into 3 simple categories:
Keep doing it! No major changes needed. These are processes or tactics that are working well, producing good results, and are important elements of the overall value delivery.

Do more of it! These are judged as effective but not resourced adequately. Maybe your blog attracts a good number of views, but you blog infrequently. Or you offer product demos during sales on sites that always result in RFPs, so you need to figure out ways to do demos virtually, maybe via live video. Double down any time you identify the beneficial sales and marketing strategies or tactics that deserve more support.

Stop doing it!

Redeploy resources. There are always some aspects of current activities that don't withstand objective scrutiny and need to change. Maybe it's a trade show or association that doesn't deliver leads commensurate with the cost, or direct tactics aimed at cold prospects. A thorough, objective review calls these out and empowers you to make changes.
As you review the KPIs that best demonstrate your 2018 marketing and sales performance, remind yourself that great plans start with a great understanding of where you are and how your current efforts are working for you. Results are what you and your boss care about most, and the only way to determine those results are with metrics that matter. There's more to cover on this topic, so be sure to check out our free guide below. Armed with the power of facts and solid conclusions, you'll be better equipped to setting meaningful strategic performance goals for your 2019 marketing plan.