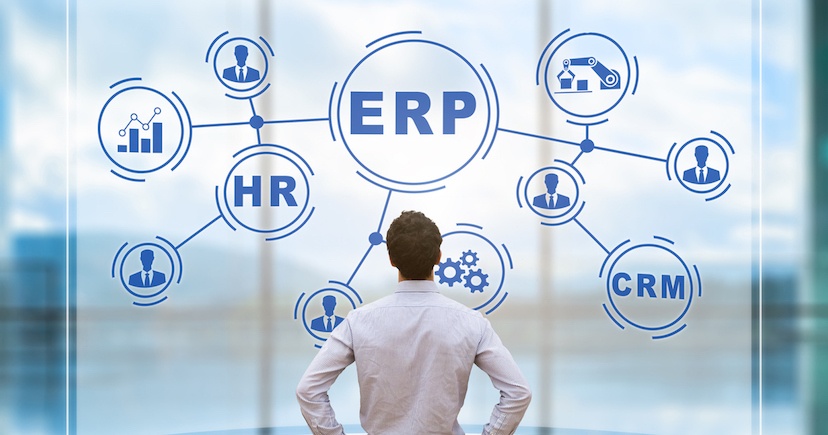 As competition becomes more fierce, today's manufacturers are anxiously looking for ways to gain market share and increase brand awareness, while their marketing departments are being charged with attracting more qualified leads and managing promotional campaigns. Some of the tools being used to accomplish these goals include Customer Relationship Management (CRM), Enterprise Resource Planning (ERP) and marketing automation software. All three can and should work in concert; in fact, integrating your CRM, ERP and marketing software can give your organization a major competitive advantage.
Let's take a look at each platform to understand how they function and the value they bring to manufacturers, and then cover the importance of integration.
CRM — Customer Relationship Management Software
As the name suggests, CRM systems are focused on improving client relationships at every touchpoint. Traditionally, CRMs have been leveraged by sales departments as a central location where customer data, interactions, history and order information is kept and organized. The ability to run detailed reports and segment contacts into groups provides invaluable customer insights. For example, a custom report can provide the names of clients from a certain geographic region who purchased a product within a specific volume range during a defined time period. Things can get even more granular from there. These highly targeted reports can help sales identify potential upsell and cross-sell opportunities and prioritize the hottest leads.
Modern CRM systems also have some marketing functionalities and can capture customer insights such as email or social engagement, but most are yet to be equipped with the robust features associated with most marketing automation software.
ERP — Enterprise Resource Planning Software
Unlike the outward focus of a CRM, ERP systems focus mostly on internal operational processes with an emphasis on creating efficiencies across the plant floor and among various departments. A shared database gives a big picture view of day-to-day operations including the production floor, inventory, finance, project management and more. Custom dashboards can be configured for each department to give more granular views and provide specific information that each area needs.
The real power of ERP is that it brings order and consistency across an operation. Rather than every department working in silos and using their own systems — whether spreadsheets or independent software — ERP provides a centralized repository where data is stored using common processes across the board. This helps eliminate outdated, missing or incomplete information and promote transparency and collaboration among departments. In addition to integrating a CRM, other systems used by HR, shipping, marketing, procurement and more can be linked.
Marketing Automation Software
While an ERP helps with internal processes and a CRM helps you manage customer relationships outside an organization, a marketing automation platform helps develop new customer relationships through content marketing, web formatting and management, lead nurturing, emails, social media, search engine optimization (SEO) and much more.
HubSpot, the platform we work with, is considered the pioneer of inbound marketing and recently introduced its own service platform called Service Hub. This new product focuses on customer retention and service. For example, you can add a live chat to your website to resolve issues on the spot, use the conversations dashboard to capture data for a collaborative approach to customer satisfaction, and allow customers to submit support tickets through your site.
In addition to analytics that help guide decisions about marketing campaigns, the built-in reporting capabilities of Service Hub also track ticket volume, response times, customer feedback and more.
How They All Work Together
As you can see, each platform offers its own set of features that can help an organization on many levels, but maintaining multiple databases has major disadvantages. Ideally, each system should "talk to one another" to avoid redundancies and encourage transparency, collaboration, efficiency and, ultimately, increase your bottom line.
Why might sales, for example, want to have insights into metrics from marketing automation software or inventory and capacity levels shown in ERP? Knowing if a client or prospect has downloaded an eBook about how to overcome a specific challenge can give an account executive valuable insights that can kick start a conversation, and seeing real-time inventory and capacity can help determine production timelines to accurately estimate delivery of goods.
Middleware software may be required to provide communication between various platforms, so work with your providers to ensure compatibility — ideally during the implementation phase so there aren't any surprises.
Data is king, but it's important to make sure your systems are integrated if you want to leverage that data to its fullest. If you're considering marketing automation software, we'd be happy to talk through HubSpot's extensive capabilities including its existing and new CRM features, or how it can integrate with your CRM and ERP platforms. Reach out today.