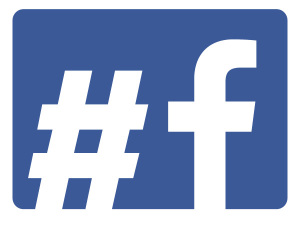 Is it just me or is it hard to remember a time when hashtags weren't, well…everywhere? Believe it or not, this month marks the one-year point since Facebook jumped on the hashtag bandwagon and started featuring active hashtag hyperlinks on their platform. So, how have hashtags been performing there over the past year? Let's take a look back on their impact on Facebook.
If you're relatively new to social media or inbound marketing, you may not be familiar with how hashtags work. Most social media sites automatically hyperlink the words following a hashtag (e.g. #InboundMarketing) as a way of grouping every mention of the word or phrase to make it easy for people to search it on that platform.Using hashtags creates an opportunity to reach people who are searching for specific, targeted content or topics. You can even use sites like Tagboard to monitor hashtag activity across all social media platforms.
While it's undeniable that hashtags certainly have their place on platforms such as Twitter and Instagram for B2B and B2C marketing, they seem to lack that same luster on Facebook. Sure, Facebook compiles every hashtag and even features the top 10 trending topics at any given time, but hashtags can be hard to search because they get overshadowed by company pages – and most people tend to overlook the trending topics, anyway. Recognize this from the top right corner of your News Feed?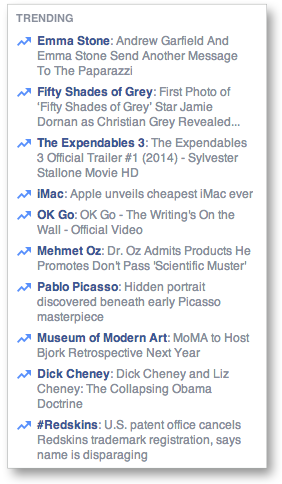 Read through the trending topics above. Do you notice a pattern? True to the way that the majority of people use Facebook, they're all either pop culture references, breaking news or general human-interest stories. Of the "big 3" social media platforms (Facebook, Twitter and LinkedIn), Facebook is more of the place for people to share light-hearted stories and find out what's going on in their friends lives, rather than the place to go when looking for a new bank to do business with.
Unfortunately, the concept of brands using hashtags on Facebook just doesn't seem to fit. Take a look at the compilation of posts from my News Feed below: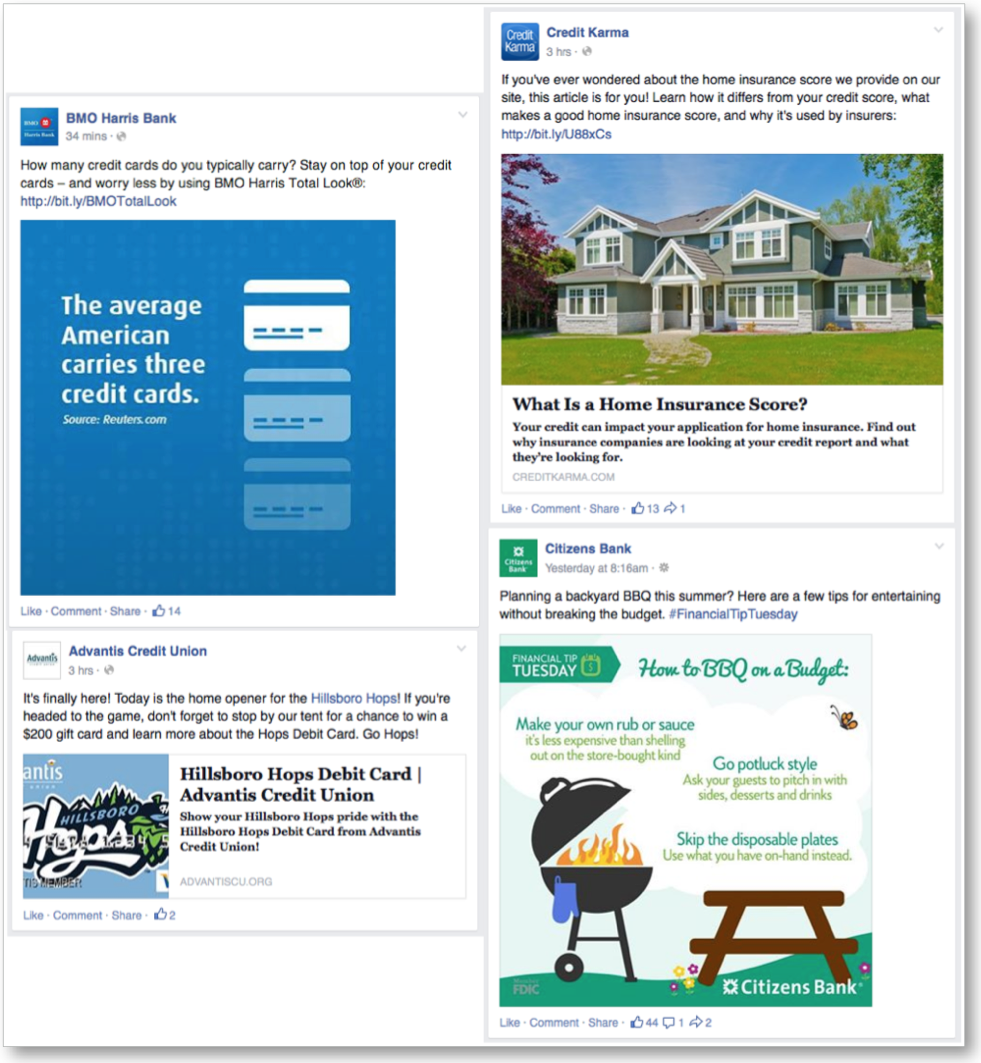 Notice anything interesting here? Of the four Facebook posts, only one of them included a hashtag. Sure, the hashtag (#FinancialTipTuesday) is relevant to their industry and has a certain appeal to it, but is it really driving more views to their content? According to data from EdgeRank Checker, using hashtags does not have a positive impact on a brand's engagement, especially for brand's with less than 10,000 followers.
It doesn't help that the average age of Facebook users continues to rise. According to the 2014 Facebook Demographic Report, the 55+ age group has grown by 80.4% over the last three years, making it Facebook's fastest growing demographic. In that same time, the 18-24 age group has declined by 7.5%. Unfortunately, the majority of people in the older demographic don't understand hashtags. In fact, my mom called me the other day to ask me what was meant by #WorldCup (or in her words, "pound world cup") after she saw someone post about it.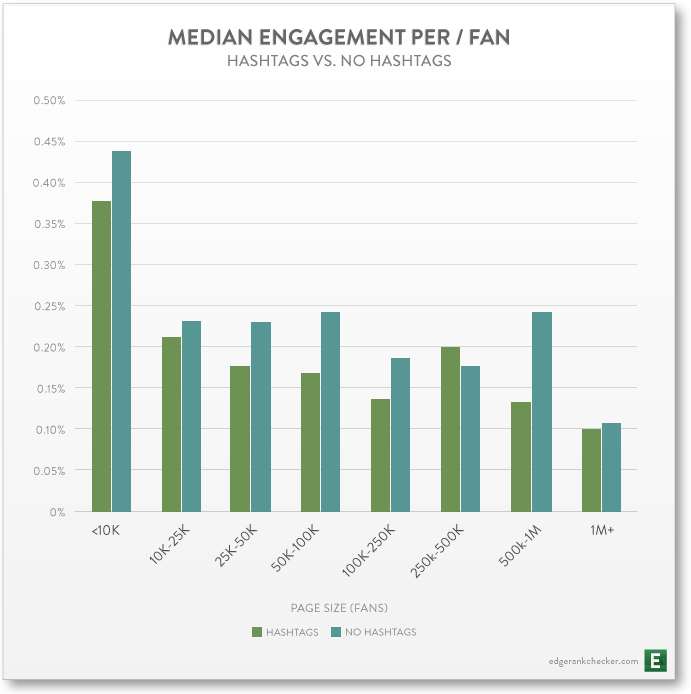 So, what's the takeaway from all of this? As surprising as it seems, incorporating hashtags into your Facebook posts may end up letting you down instead of driving more engagement with your brand. Instead, try sticking with a Facebook strategy that encourages your followers to engage with your brand in other ways. Share valuable content, ask thoughtful questions and provide striking visual elements that will resonate with your followers.
Are you getting the most out of your social media profiles? If not, download our free Social Media Optimization Playbook to learn how to use your profiles to generate quality traffic to your website and to generate leads!