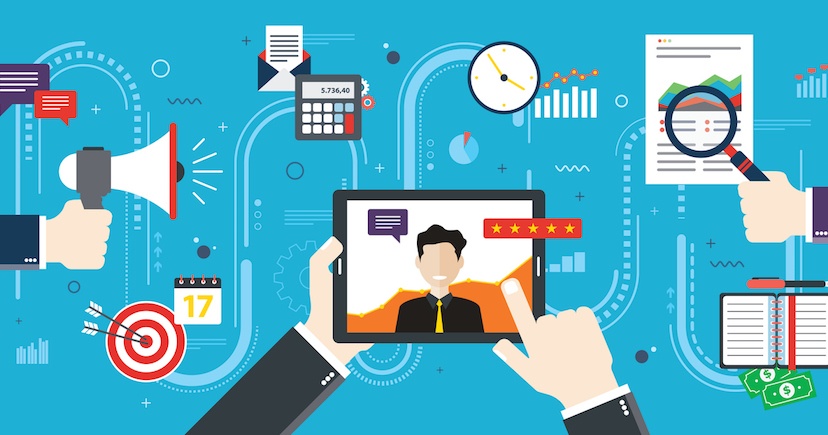 Everyone likes to win. Don't you? And when it comes to marketing for manufacturers, winning new clients and delighting existing ones needs to be at the heart of your marketing strategy.
Many companies are improving their sales by taking a "customer-centric" or "customer-focused" approach to marketing. If you're like me, however, your eyes kind of glaze over when you hear the terms, and you silently say to yourself, "Well, duh!"
Is customer-focused marketing really something new? What does it even mean in today's digital landscape? Let's take a look at the new face of customer-oriented marketing to help you drill down to what creating engaging experiences through your campaigns should look like in today's highly competitive markets.
1. Get to Know Your Customers
The most successful campaigns are centered around how well marketers know their ideal buyers and existing customers, and 68% of marketing leaders say their company is increasingly competing on the basis of customer experience. Knowing your customers and customizing those experiences can't be a guessing game or discovered through a Google search. Interview existing clients who are a good fit with your company and discover the factors they consider when choosing to continue working with you. Then, focus your main efforts on those initiatives to further cement existing clients and attract new ones.
But don't stop there. Most manufacturers are not direct-to-consumer and serve as part of a supply chain. Dig deeper to also get to know the ultimate end users of your product in its final configurations. How do your customers serve their clients' needs? What are their clients' demographics? What motivates the end user to purchase? These insights will prove invaluable when working with your customers.
2. Personalize the Customer Experience
People are being inundated with thousands of marketing messages every single day. Standing out in a sea of communication requires capturing your customers' attention, and the best way to do that is to personalize those customer experiences. Generic one-size-fits-all marketing is no longer relevant — not that it ever was — as is indicated by 65% of business buyers being likely to switch vendors if a company doesn't personalize communication to their company. That's a pretty startling number!
Contextualize your communications to assure customers that you're focused on them and their ultimate success, not just your own. Doing so will help you be seen as a partner instead of just a vendor. Help your customers feel like they can be the hero in their own stories — you just get to be the Robin to their Batman, supporting their efforts and helping them win.
3. Focus on the Customer Journey
No matter how long a customer or potential buyer has been engaging with you — whether a week or decades — you need to treat them as though you're still trying to win their business. Your marketing department plays a crucial role in determining how a client feels about your company, brand, product and its people.
Effectively managing all those relationships and the different phases each is on in their journey as buyers or existing customers will require the help of automation software; it's just too much to handle through manual processes. You'll also need to take a look at your methodologies and how your customers' habits have changed in recent years. This can't be emphasized enough, considering that marketing leaders today, on average, say 34% of their budget is spent on channels they didn't know existed five years ago — and they expect that to reach 40% by 2019.
Using tools will help you delight customers, leading to reduced churn — and we all know it's significantly cheaper to retain customers than it is to attract new ones. Truly delighted customers will not only come back again and again to purchase your products; they'll become brand advocates that will recommend your company to others.
4. Make Them Smart
Withstand the temptation to make your products or solutions the topic of conversation. Blogs and other marketing content that simply focus on you and your product or service can be a big turnoff for potential customers. If all your content does is try to sell, your customer engagement will be disappointing at best.
Instead, develop a content strategy that truly educates customers on topics relevant to their industries and brings value to the reader or viewer. It needs to be interesting, engaging and empower them to make better decisions.
5. Use the Right Customer Relationship Management Software
With the onslaught of digital data and competition vying for your potential customers' attention, you'll need to rely on tools to give you an edge and communicate with clarity and vision. Marketing automation software, such as HubSpot, can automatically trigger correspondence based on a lead's engagement with your content. It helps you to be strategic about when and how you communicate with customers so that every touchpoint has purpose.
A recent introduction by HubSpot called Service Hub helps remove barriers between you and your customers with live chat features, support tickets and a dedicated knowledge base where customers can reference commonly asked questions or support needs. The feature even allows you to regularly collect voice-of-the-customer surveys and data to hone your service skills even further.
While striving to reach new prospects, don't forget those loyal customers you've already won over. Using these tips will help you improve retention and upsells while further building your brand and ultimate success. Get to know your customers all over again through research, interviews and good-old-fashioned conversations, and delight them in new and engaging ways.
Need help identifying your customer journey? We'd love to help. Simply reach out.