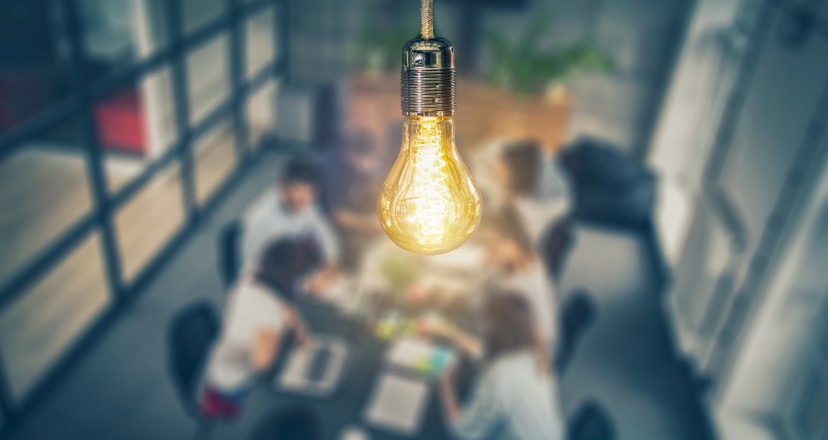 You know something about inbound marketing.
At least we're assuming you do if you're reading this blog. If, however, you're brand new to this concept, we recommend spending some time on our page — What is Inbound Marketing For Industrials? — before reading our 7 steps below. That page covers the major aspects of inbound marketing for complex industries, including specific terms and inbound philosophies.
OK, now you're ready to leverage the power of inbound marketing and turn buyers' journeys into sales opportunities. But how do you get started?
Transitioning from "why" inbound marketing to "how" to begin
Knowing why to use inbound marketing is one thing. Knowing how to start implementing inbound marketing is another.
It's not something you simply jump into, so we've broken it down into 7 steps. Some of these involve time and effort; nothing worthwhile is ever easy, right? Other steps are actually fun and will get you excited about your inbound marketing future.
A quick note before we dive in: everything you'll read here is explored more in-depth within our guide Getting Started With Inbound Marketing — A Tactical, Step-By-Step Guide.
How to start inbound marketing in 7 steps
Take Inventory of Marketing Assets and Tactics — Make a list of all of your past and current marketing efforts. Create a budget, including your team resources and tools (website CMS and hosting, marketing automation software, CRM, etc.).
As you assess, ask yourself questions like: Does our website nurture prospects so they learn about possible solutions to their challenges? Does our website CMS integrate with our marketing automation software?
Research and Create Target Personas — First, list demographics (age, title, education, background, etc.) and then interview decision-makers and influencers. Capture their industry roles and their pain points/challenges: values, fears, attitudes, aspirations, and/or biases. Lastly, identify how can you reduce friction and increase force (according to the flywheel methodology) to help smooth their conversion paths and buying journey?
SEO Research — Winning the Search Engine Optimization (SEO) battle is key to having your business found online. What are you currently being found for? What do you want to be found for? Who is linking to your site? What does your competitive landscape look like?
Marketing Strategy and Goals — Assess your current customer situation as you search for potential opportunities to grow your business. One key is to bring your marketing and sales teams together so they're on the same page about who your ideal targets are. Always keep two parameters in mind as you execute an inbound program: commit and adhere to specific processes (ongoing content creation and growth-driven website design cycles, for example) and use the proper marketing tools, such as marketing automation and analytics software.
Update/Rework Your Website — A crucial foundational step to launching inbound is searching for ways to optimize your most powerful asset for lead generation — your website. Is it easy to navigate, intuitive, and informative? Is it built to convert traffic into leads? Are you ready to implement Growth Driven Design, the modern method to develop effective websites?
Publish and Share Content — Share your brand with the world by developing, publishing, and promoting fresh, relevant content. Here you can demonstrate your industry knowledge and show that you can solve your personas' problems. Brainstorm all the formats you can use: blogs, videos, photos, eBooks, etc. and build an editorial calendar you can stick to.
Measure and Improve — Scrutinize the effectiveness of your website (and all of your inbound tactics) regularly and implement discovered changes. Create a list of key performance indicators (KPIs) and look for these for guidance. This is also the right time to refocus on the flywheel's "attract," "engage," and "delight" metrics.
As these steps show, starting with inbound marketing is no joke; you need to be committed. Having a partner on which to lean is always helpful and comforting, so consider a professional marketing firm that knows inbound inside and out.
Dive deeper into these 7 steps in our guide Getting Started With Inbound Marketing — A Tactical, Step-By-Step Guide. Click to get your copy.