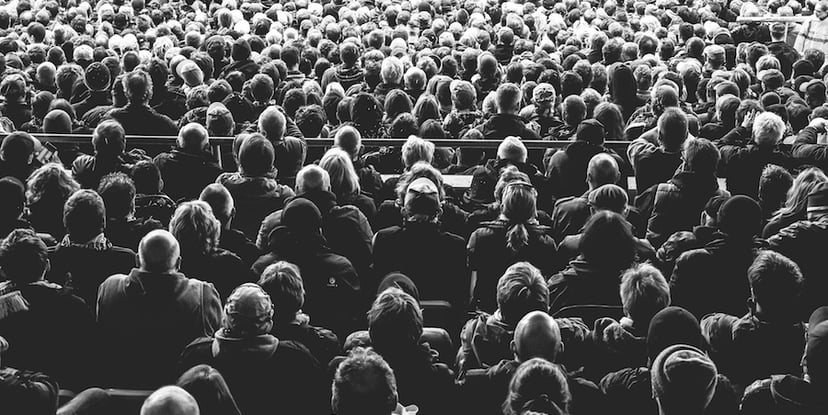 The basic premise of Inbound Marketing is to establish yourself as the go-to subject matter expert. Letting your thought leadership spread organically is great but sometimes giving it a little push doesn't hurt, either.
One new method for doing just that is by engaging a Community Manager.
A Community Manager is an emerging role that's gaining popularity with a variety of brands on social media. A Community Manager, or #cmgr as it's known on Twitter, is different from a Social Media Manager. Social Media Today describes a Social Media Manager as one who brings the audience in and a Community Manager as one who takes over a more nurturing role. A Community Manager's job is to have conversations about their employer's brand and establish themself as subject matter expert as a way to build relationships and generate sales.
I recently spoke with two Community Managers to learn about their roles and how they're leveraging Twitter chats (when multiple people gather to chat about the same topic using a specific hashtag, like #metricschat, allowing it to be followed on Twitter) to network with current and prospective customers:
Here's an overview of what they said about how valuable a one-hour Twitter chat can be.
Q: Tell me a little bit about the intent of your Twitter chat.
A: Courtney. The intent of our chat – #metricschat – is to grow a thriving and interactive community. Viralheat does sell a product that offers social media analytics but we would rather focus on community and bring attention to the need for detailed analytics in marketing.
A: Shonali. When I started the chat, I really had no plans for world domination in mind. I hoped the chat would serve as a conduit for education via Twitter on measurement best practices, since that's a critical need for our industry. And I hoped that the hashtag itself would be used to curate online conversations around PR and social media measurement. Today, with the chat having run for more than three years, it definitely fulfills both purposes, which I'm proud of.
Q: How did the idea of running a Twitter chat originate at your company?
A: Courtney. At Viralheat we recognized an opportunity to host a chat strictly on analytics and metrics. There was nothing on Twitter happening in that space and we knew people would love to learn and share their tips on what they're using.
A: Shonali. About a year or so after I got comfortable with Twitter, I started participating in – and greatly enjoying – a few early Twitter chats. I'd long been interested in measurement, and while talking (on Twitter) about the topic, I realized there was no hashtag to curate relevant conversations. So I decided to create one before anyone else did and that's how #measurePR was born. We kicked off the chat series with my good friend, mentor, and measurement legend, Katie Paine, on January 19, 2010.
Q: What kind of benefits do you see by hosting your chat?
A: Courtney. The biggest benefit of our chat is to share information about our product and its offerings, and to create an engaged community.
A: Shonali. An obvious benefit is that my name is associated with PR measurement and, I hope, best practices. So it's been a great builder of thought leadership for me and, therefore, my business, since at the moment, my name is in and central to my business. It's led to new business inquiries, speaking engagements (which then lead to new business inquiries) and visibility in the blogs and media (such as this interview).
But the biggest benefit is the satisfaction I get of seeing others – especially those who are new to the chat, or to the field – start to "get it." Because it's only by educating others, and paying it forward, that we'll see continual advancement in our field...and measurement is an area we, as an industry, must grow in.
Q: What consideration goes into selecting your interviewees?
A: Courtney. Since [#MetricsChat is] a new chat (started in Jan 2013), we review all offers from potential guests. We review their experience, the topic, and what types of questions they want to be asked before making our decision.
A: Shonali. I invite guests who are well-versed in both PR and measurement, and who have built up a body of work that they can speak to. I'm fortunate to be plugged into many of the measurement gurus of our time, so pretty much all of them have been on the chat at one point or another – some return frequently.
However, I also look for guests who may not be pure "PR" or "measurement" experts, but who have invaluable insights on a larger, strategic level, for example, in online marketing and SEO... because there are measurement lessons PR pros can and should learn from these disciplines. I also enjoy having practitioners on, who can speak to practical applications of measurement and cite case studies. Those are always great to learn from.
Q: Is your chat integrated and developed as part of your production planning at work or is it disconnected?
A: Courtney. At this point it is disconnected. We have plans in the future to host chats based on our latest product releases but we aren't at that point yet.
A: Shonali. The #measurePR chat is absolutely a part of my business planning... and, in fact, I've taught PR and social media training workshops where moderating the live chat has been a part of the day, and attendees loved it! But since it's not a direct income generator, it is still very much a labor of love. I've had wonderful guest moderators in the past, such as Sean Williams, and my friend Jennifer Zingsheim of eOutreach usually moderates the chat at least once a quarter (to give me a break!).
Q: What else would you like to share about your chat?
A: Shonali. Since #measurePR was one of the earlier Twitter chats for our field, and managing it is much like managing a wedding (I'm kidding... a little...), I've written quite a bit about effective ways to participate in, and moderate, a Twitter chat. In addition, I would say that if they are looking to up the ante, say, by organizing and managing a tweetathon, they should first get used to Twitter chats... because if they don't, the format can be quite unsettling.
And I invite everyone to join us whenever they can at #measurePR. It runs every other Tuesday from 12-1 pm ET. It's super-easy to join and follow along - just search for and use the #measurePR hashtag on Twitter to follow/respond to the conversation (Tweetgrid or Tweetchat are two platforms that make it easy to do this).
Key Takeaway
These two Community Managers run weekly and biweekly chats on Twitter and see benefits of a well nurtured community. Though #MetricsChat is in its infancy, the insightful comments made by its participants are extremely valuable. Although these chats may not directly bring in leads, the nurturing that takes place positions the Community Managers, their brands and their interviewers as prominent experts to follow. Nurturing doesn't need to just be left to automation. In fact, creating a reason for your prospects to vocalize questions and participate in a conversation engages them without feeling the heat of a pitch.
Courtney Kettmann manages #metricschat which runs Tuesdays at 7 PM CST. You can catch her through the ViralHeet handle or her own.
Shonali Burke is also Adjunct Faculty at Johns Hopkins Univeristy, and publisher of the popular PR and digital media blog, Waxing Unlyrical. Talk to her on Twitter.