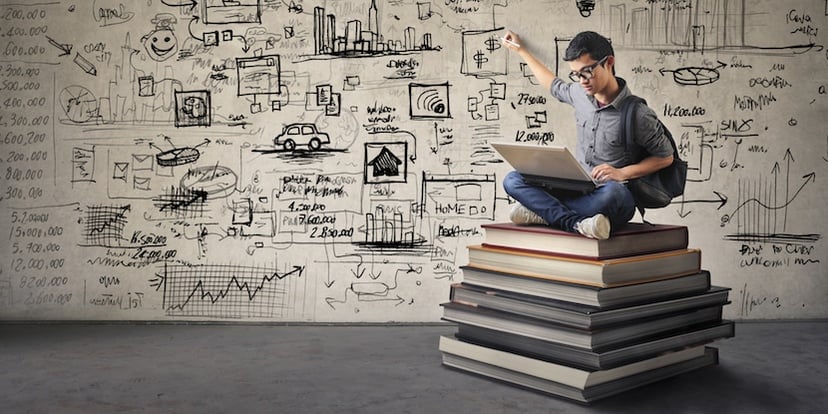 If you've ever been given the task of creating advanced content for your business or client, it can seem rather daunting. You might first ask yourself, "What is advanced content?" Simply put: it helps advance visitors in your marketing funnel by converting them into leads. While advanced content should be a vital piece in anyone's monthly marketing plan, some of us might be new to the game. That's all right! I've provided questions everyone should ask themselves when creating advanced content.
1. What's the topic? Simple, yet important. When you have a very specific topic, your writing will be more focused.
2. Why am I creating this content piece? Is this piece to generate leads, build your company's thought leadership or to promote a specific product?
3. How will people view this piece? Will this need to be printed professionally? Will this be downloadable content? Can readers print this on their own?
4. What type of advanced content is the best way to deliver this information? Should this piece be an eBook? Whitepaper? Tip sheet? Comparison chart? Case study? Video? Infographic? Guide?
5. Are there any brand standards I need to incorporate? Is there specific language you should use or a style guide you should reference? What about specific imagery, colors and fonts?
6. What stage of the buyer's journey will this content piece fall under?
Awareness stage: The buyer realizes he or she has a problem
Consideration stage: The buyer defines the problem and researches options to solve it
Decision stage: The buyer chooses a solution
7. Who is the target audience I'm trying to reach? What is their job role? What types of questions may they have? What are their key business pains? It's important to understand these questions so that you can write specifically to these readers.
8. Is there anyone else who would benefit from reading this content piece? Could a secondary audience benefit from reading this? For example, if you're writing a guide for CEOs, it's likely that HR managers could be an influencer as well.
9. Why is this piece relevant? In other words, what's going on in the industry that would make people want to read more? For instance, if you're a Managed IT provider and Cloud security is a big issue in 2017, consider writing an eBook on the topic. Always try to stay relevant.
10. What type of tone should be used? Should the tone be educational, professional or conversational?
11. Is there someone I can interview that would provide additional insights? These people do not need to be from your organization. Maybe they're an industry thought leader or analyst. Just make sure they are credible and would be a positive addition to your content piece.
12. Would imagery be useful to incorporate throughout the content piece? Sometimes, heavy text can intimidate readers. Add in related icons and photos when appropriate to help break up text and to help convey your message.
13. What do I want readers to do after reading this? This is also called a Call-to-Action (CTA). If you want readers to contact someone in sales, then provide all of the necessary contact information. If you want them to visit a webpage, provide the link. This is a crucial part for your content piece as it can help turn subscribers into qualified leads.
14. What are my deadlines? Besides the main deadline of when this content piece should be completed, don't forget about smaller deadlines such as completing the first draft, multiple rounds of revisions, layout and design, etc. Make sure you give yourself and your team enough time to complete tasks in a reasonable timeframe.
15. What's the solution you can provide to your readers? If this content piece falls under the "decision stage" category, it's appropriate to feature a specific product or service at the end of the piece. If it falls under the "awareness stage," don't be too sales-y. Remember, readers are likely not ready to make any serious decisions. Instead, include contact information or a link to your website for readers to peruse the site or to download more resources.
16. How am I going to promote this advanced content? You should feel proud completing this informative content piece! Now let's put this piece to work and generate leads. Should this piece be gated or ungated? Do you have a landing and thank you page created? What about preview images? If you're unfamiliar with landing page best practices, learn more here.
Ready to get started? Download our free guide to content creation below — it even includes worksheets and checklists to help make your life easier.