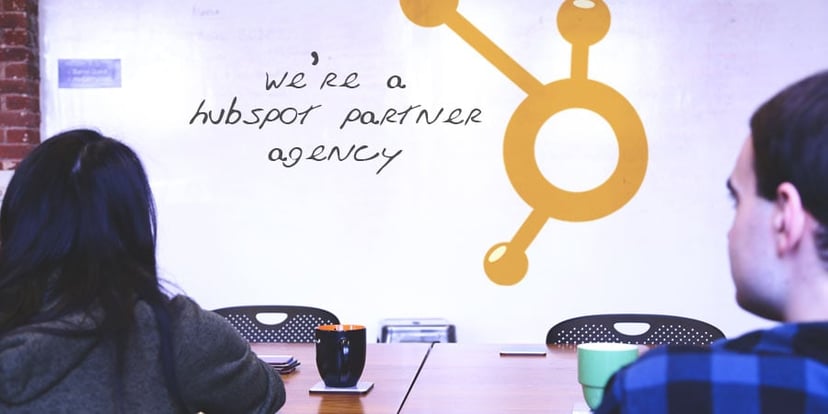 When HubSpot was just getting started and their partner program was brand new (launched in 2010 as the HubSpot Value Added Reseller Program), it was probably a challenge for new customers to find a qualified, compatible HubSpot partner agency. Back then, because of the relative scarcity of certified partner agencies, it wasn't really about evaluating a lot of options and selecting the HubSpot agency that best aligned with your business.
Fast forward to 2020, and you can see what a difference success makes. HubSpot has enjoyed dramatic business growth, fueled by a cadre of happy customers and energized agency partners, as well as wonderful validating affirmations from third party reviewers (G2 Crowd and TrustRadius).
The newly revamped HubSpot Solutions Partner Program makes it easier for potential customers to learn about in excess of 4,000 agency partners, and the ranks grow each week. Which means if you're a new HubSpot customer, or someone considering becoming one, the last thing you should be concerned with is finding a qualified partner that appropriately fits you, your organization, and the challenges and requirements you represent.
What factors matter in selecting a HubSpot partner agency?
There are myriad inbound marketing agency capabilities that serve as viable measures of partnership potential. However, within the context of HubSpot partner agency, there are additional must-have factors that define and distinguish true contenders.
Inbound and HubSpot Expertise
Partnering with an agency expert is a shrewd business move, especially when HubSpot makes ideal choices readily accessible in their partner directory (including Weidert Group, found here).
Start with the certifications offered by HubSpot. You should expect the agency you work with to be certified stem to stern, with the depth and breadth that reflects:
The training necessary to do great inbound work
A full commitment to inbound as their central services focus
Next, check their tenure and accomplishments as a HubSpot partner, including their standing in HubSpot's Solutions Partner Program. Advancement in that program is a demonstration of expertise, commitment, and ability to keep clients very happy — characteristics that should be attractive to any client looking for a marketing partner.
HubSpot defines partner agency success by monthly recurring HubSpot subscription revenue (MRR) thresholds in two measures. The first represents the dollar volume of subscriptions sold in the last 12 months, and the second represents the ongoing dollar volume an agency manages on their clients' behalf. The current partner tier thresholds are as follows:
Partner: $0 sold/$0 managed MRR
Gold: $3,000 sold/$3,000 managed MRR
Platinum: $7,000 sold/$13,000 managed MRR
Diamond: $15,000 sold/$49,000 managed MRR
Elite: $50,000 sold/$150,000 managed MRR
While the tiering measures are extremely simple, they seem over time to be good leading indicators of the depth of knowledge agencies have about inbound and HubSpot, and their ongoing ability to help client companies achieve long-term and ongoing success.
Dynamic Teams
When agencies are pitching new business, it's common for the business development team to take the lead. It can be confusing to prospects to understand who they'll actually be working with if they become a client. That's why prospects should always insist on meeting the actual team you'll be working with, and make them a deliberate part of your evaluation.
Most of our engagements include a couple of client service people, a writer, a web developer, and maybe a paid media specialist. You should look at all the people on your agency team in much the same way you would a candidate for employment; are their resumes impressive and the experiences relevant to your business? Don't be shy about scheduling interviews with the key people to assess skills, experience, style, and fit with you and your business. You'll be working closely with these people and depending on them for a lot, so due diligence is necessary.
Actual Team vs. Virtual Team
If you're looking to hire an agency that can utilize its capabilities to solve your company's challenges, it's good to know if the team is actual or virtual. Many agencies use remote or contract employees to complete their skill sets and capabilities portfolios. While you may have had good prior experiences working with virtual organizations, that's a variable to clarify before you make a decision. It can definitely affect the speed and clarity a work team can deliver.
Well-Vetted & Proven Business Processes
As service providers, good agencies spend time honing their processes so they can deliver great results with speed and efficiency. You should be comfortable interrogating them on all processes that support the services they're providing to you, and be on the lookout for anything that feels too much like a one-off for you.
You wouldn't hire an estate-planning attorney who doesn't have a well-defined process for creating wills based on the clients' needs. This same holds for the marketing partner you hire to create and help execute your inbound plan.
Of the thousands of HubSpot solutions partners you have to choose from, 81% are confident in closing deals and 73% are confident in generating leads.1 Those are impressive percentages that underscore the quality of inbound agencies available for your consideration. Selecting the right one for you will be a thoughtful and deliberate process. Start with the no-cost, no-obligation Weidert Group Inbound Marketing Consultation.