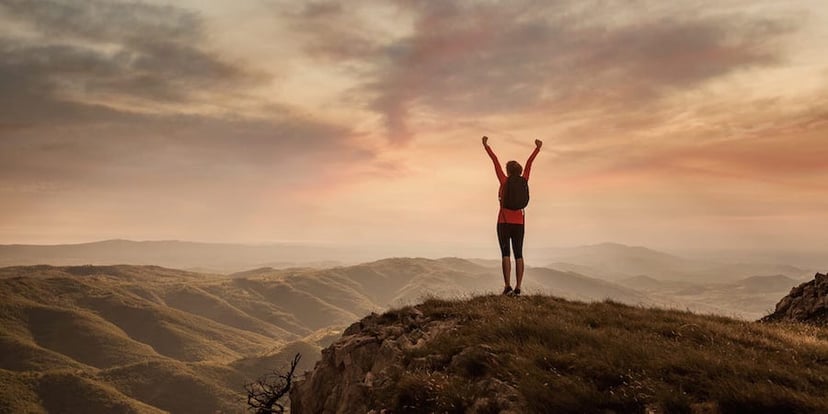 As we all know, inbound marketing is one of the most useful ways to bring customers to you and your business, without having to fight for their attention in the noise of traditional advertising. By creating content specifically designed for your target personas, inbound marketing attracts these qualified leads to your business, over and over again. Sounds great, right? But if you're not sure where to necessarily begin, consider these skills you need to conquer inbound marketing.
1. Understand SEO
1.2 trillion. That was the number of Google searches worldwide last year, making that 3.4 billion searches per day. Woah.
Today, we know that people use search engines like Google and Bing to solve all sorts of problems. With all of these searches taking place, inbound marketers know that they have to be on the first or second page of the search engine results page to even be considered by the consumer.
If you're new to the inbound marketing game, you'll quickly learn that SEO is vital to the success of your marketing strategy. SEO is the bread and butter of inbound marketing, which is required to improve rankings, drive traffic and increase trust with search engines. Inbound marketers understand that SEO is a huge factor in bringing their target audience to their websites, using appropriate keywords, outbound links and valuable content that consumers would benefit from.
Which leads me to my second point...
2. Be a Good Writer
Content marketing is all about providing relevant and useful content to your buyer persona(s). You could have the best topics to write about, but if you struggle to put those ideas to paper, information won't resonate with readers, and therefore, they won't use your products or services.
In order to be successful at content marketing, inbound marketers know that the planning is just as important as the writing. Content brainstorming sessions and building content calendars are a must if you want the best leads. What kinds of channels are you writing on? Inbound marketers always think about the stages the buyer may be in at that time (known as the buyer's journey). What stage are you writing for?
Awareness Stage - Top of the Funnel content: email, social media, blog posts
Consideration Stage - Middle of the Funnel content: advanced eBooks, case studies, whitepapers
Decision Stage - Bottom of the Funnel content: free assessments, evaluations, trials
3. Know How to Effectively Use Social Media
In today's social media world, brands have shifted from using social media strictly for selling product, and instead, using it as a meeting-place. Engaging with followers has now become the brand experience, and followers dig it when you interact with them.
Smart inbound marketers should constantly be asking themselves questions, like: How are we engaging with our followers? Are we just pushing product and sales? What type of content are we using? Always be evolving your social media plan with the customer in mind. And remember, products and services are pushed on consumers every day. Don't be afraid to use social media to serve the customer and simply have fun with them.
4. Be Analytical
Analytical skills are critical to a successful inbound marketer. Having knowledge with workflows, statistical tools, metrics & reporting, and/or market research insights give you and your team a huge advantage when it comes to gaining more leads. When you analyze the efforts and data of your marketing campaigns, you understand how your actions throughout the campaign worked. Having goals and being able to analyze your data gives you the ability to prove your results.
If you lack the knowledge of certain analytics tools, don't fret. These skills can be learned! Sites like Google Analytics, HubSpot and Moz provide useful tips and tricks to help you get started.
5. An Eye for Design
While your team likely has designers on deck to handle the design and creative aspects for all of your campaigns, it certainly helps to know good design from bad. Being aware of what looks aesthetically pleasing—whether you're looking at a website, content piece or email template—allows you to assess whether the viewer will have a compelling experience. Not enough white space? Do colors reflect the brand? Is the design of your website responsive so the user has an easy time? These are all questions that inbound marketers should be able to ask themselves.
6. Be a Team Player
While this is my last skill to consider for all inbound marketers, it should not be taken lightly. I recently read, "9 out of 10 times individuals reported job failure due to poor attitude or behavior." What a sad statistic! Being a great inbound marketer isn't just about what you know, it's also how you deal with people. Having a successful plan all depends on how you interact with each other. Create a space where ideas can be freely spoken, help can be asked when needed, and new knowledge and techniques can be shared.
Easy Stuff, Right?
While there are many skills that can be championed in the world of inbound marketing, I hope these six skills give you a better understanding of how you can use inbound marketing to help grow your business.