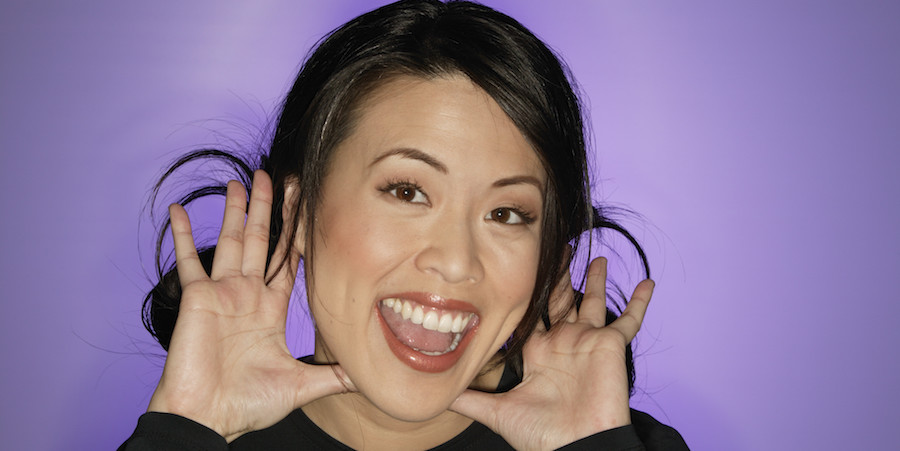 It was only five years ago that I was sitting in my public relations and marketing classes, reveling at the fact that each of my professors had such drastic opinions on the future of PR and marketing, but none of them could seem to agree on what the future would hold. One of my professors swore that social media would explode, and all other forms of communication would essentially cease to exist. Another professor was adamant that no matter how technology advanced, the basics of the traditional approach couldn't be compromised. Yet another professor emphasized that it wouldn't be long before the traditional approach to marketing that we all knew and loved would be wiped out by an entirely new wave of digital marketing. Well…they weren't all wrong.
In this ever-evolving digital world of ours, it's become so easy for marketers to feel compelled to disregard approaches that are considered traditional. We've become trained to almost instantaneously associate the world "traditional" with words such as old, outdated or archaic. But just as that second professor of mine preached, there are certain traditional aspects that just can't be ignored.
Any B2B marketer knows that getting the attention a business needs and deserves from its prospects isn't always an easy task. Using an inbound marketing approach to create high quality, compelling content certainly helps to attract and convert prospective buyers, but getting a little extra help from earned media never hurt anyone…at least not that we've heard of!
Okay, so you understand the importance of earned media to your marketing efforts, and you're ready to get on board with it…but how exactly do you go about it? The most common first step, unless you know the media contact personally, is to send your press release or pitched story via email. According to PRNews, these are some of the best practices for standing out in the media's inbox:
Use your organization name in the From line

Keep your subject line honest, clear and concise

Make your contact information easy to find and use

Get creative with your content - releases with more engaging content (i.e. videos, motion graphics, audio, etc) perform better

Avoid sending attachments or large files (unless they were specifcally requested)

Don't hide important text in images, which could be blocked on the receiver's end
Truthfully, even if you follow every single best practice and do everything "right," there's still no way of ensuring that your message will be seen among the masses of others. There are, however, some other practices you can employ to help increase your chances outside of the inbox, such as getting to know who you're targeting and engaging with them on social media.
Before you're going to send a new press release or pitch to someone, take the time to build a relationship (of sorts) with them. Seek them out on social media, follow them, share their own pieces and continue to engage with them to build some rapport and help them to recognize your name in their inbox.
Let's say your company would like to submit a piece of earned media to a respected industry trade publication—maybe you're an insurance carrier and you want to get published in Insurance Journal. A quick scan of their website highlights their list of editors. Instead of emailing those editors and simply hoping that the stars align and your message is seen by one of them, find them on Twitter and start following them, then actively engage with the content that they produce.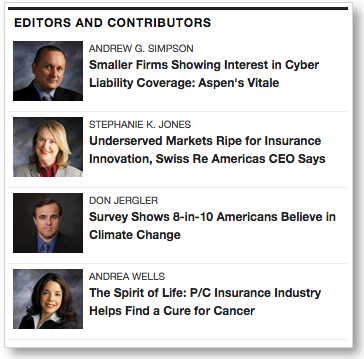 If they share a blog post that they authored, share it on Twitter and mention them as the author to grab their attention, or simply send a tweet directly to them and mention how much you enjoyed their article. You could also search for them on LinkedIn and try to engage with them in the groups that they're active in, but certain privacy settings may not allow you to do so.

Make it your goal to engage with the media you're targeting often to have small conversations on social media. Perhaps you start by tweeting that you enjoyed their article. They might follow up with a thank you tweet, including a link to another one of their articles that they think you'd enjoy. After this happens a few times, you may be at a point where you're comfortable enough to send them your own article that you think they would enjoy - and maybe even publish!
Keep in mind, there's no direct guarantee that engaging with the media on social platforms will win you attention in their inbox (or outside of it), but making a few personal touches to grab their attention certainly won't hurt you. If you're smart about the content that you send and the strategy you employ, the media won't be able to ignore you!