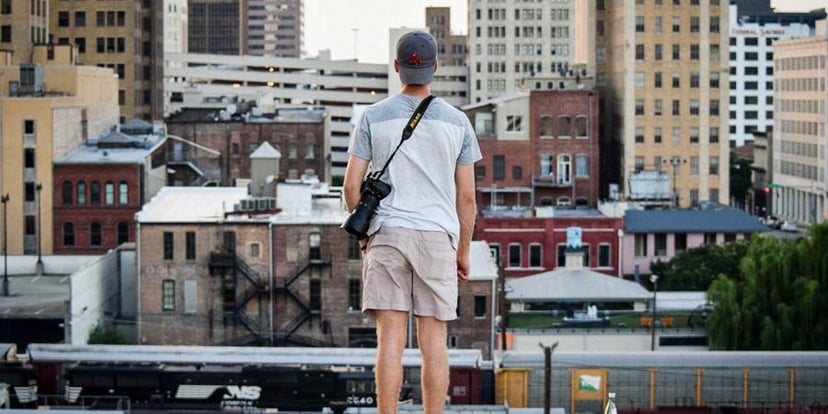 Inbound marketing has a lot of moving parts.
There's advanced content to generate, blogs to write, websites and landing pages to build, and emails to send. And that's just the beginning.
The advantage of having an agency help with your inbound strategy is that they know the ways that all those parts interact and how to use them efficiently. Plus, an agency serves as an extension of your marketing department; their team can lend their industry expertise and strategize with you to develop a solid inbound program and reach your goals.
We work with inbound platforms, like HubSpot, to manage all the different pieces. It's an all-in-one marketing, sales, CMS and CRM suite that performs every function mentioned here. For those who aren't quite ready to go all-in with HubSpot or work with an agency, however, there are some other marketing tools to help you get started.
Website / Landing Pages / Blog
To execute an inbound marketing strategy, you need to have a place to share your content — your own little piece of the internet. HubSpot comes standard with a blog, landing pages, and has a website add-on to create different types of web pages.
We've written about website builder pros and cons and offered a comparison of the top platforms. Other than HubSpot, there are two web builder platforms that you might want to consider for their ease of use and popularity.
Squarespace

Need a website fast? With Squarespace, it's possible to create an account and have a page live at your unique domain name in 5 minutes.
Squarespace features a simple, what-you-see-is-what-you-get [WYSIWYG] editor to build web pages. Their templates are designed so you don't have to worry about where to put a photo or what fonts to pick. They also have form tools and some integration capabilities with other contact management platforms. This allows you to create landing and thank you pages.
Where Squarespace can fall short is that their websites are not as flexible as other platforms and aren't as streamlined for executing all the components of a B2B inbound marketing strategy as a dedicated platform that's designed for inbound.
WordPress

WordPress is practically what the internet runs on. It started as a place to publish blog posts, and now more than one-third of all websites are hosted using the WordPress content management system.
Short of starting from scratch, WordPress gives you the most control of your content. You can dig into the underlying PHP files to make your site do just about anything, but setting up a WordPress site can be a little tricky on your own. It has room to grow when it comes to being user-friendly, and many users complain about its many glitches.
There are thousands of plugins available, from visual content editors to eCommerce portals, that make adding functionality to your site relatively easy.
The downsides of WordPress are things like having to keep up with website maintenance. Plugins that may be vital to your website's functionality may break when there is an update, or the developer may stop supporting them. These Plugins can be a vulnerability to cyberattacks if they are not regularly updated.
Marketers Guide: Evaluating HubSpot vs. WordPress
Social Media
Social media is always changing. There are new networks showing up all the time, although most of them don't grow large enough to merit attention, especially for B2B organizations.
You could try to manage your Facebook, Twitter, and LinkedIn accounts each in their own interface, but that can take a lot of time and effort. A better strategy is to use a social media management tool to simultaneously help spread your message across several platforms.
Hootsuite

Hootsuite is the best standalone option for managing social media. They have the largest number of social media platform integrations, so they're the most likely to support the networks that are most important to you.
You can schedule posts, create autoresponders, and use their Hootlet browser extension to share websites. They also have a large number of apps that let you integrate their platform with other services.
Hootsuite's downside is that to support all those apps and platforms, it's become rather complex. It will take you longer to find your way around all the tools.
Email
One of the best ways to promote your content is via email. To send bulk email to a list of contacts and see how those emails perform, you're going to need an email marketing solution. HubSpot offers a free email tool, but it may not meet all of your needs, so you should consider paid options as well.
Mailchimp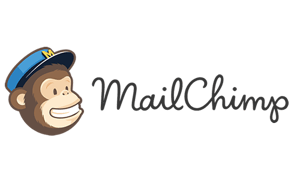 Mailchimp is a great platform, especially if you're just getting started with an inbound marketing strategy. It bases its price on the number of emails you want to send.
When starting out with a list of less than 2,000 contacts, it doesn't cost you a dime. The price then ramps up as you add more and more subscribers, or as you want to send more and more emails. If you keep a well-curated contact list, you can manage your costs.
MailChimp also has a ton of integrations with other platforms, including the ones I've already mentioned.
Reporting
If you're not leveraging metrics to inform your marketing decisions, then you're not doing inbound marketing. It's just that simple. A core tenet of inbound marketing is using analytics to measure success and make improvements based on user interactions, behaviors, SEO, and a host of other factors.
Google Analytics

Google Analytics needs no introduction. Not surprisingly, it is the biggest provider of website analytics in the world.
Even better, it's free.
Google Analytics can show you where your contacts originate from (search, social, referral, direct, etc.). It can show you how they move between various pages on your site, and it can give you demographics on your visitors, like where they're located.
You can even set up conversion goals to see if your website and landing pages are converting visitors. Even HubSpot has a specific field to enter your Google Analytics tracking ID so you can use it along with HubSpot's reporting tools.
The downside of Google Analytics is its complexity. You can get lost for hours exploring the amount of data it wants to give you. And turning that data into something useful is a job in itself.
Contact Management
After gathering all your contacts, how are you going to manage them? How do you figure out how to turn them into qualified leads and customers? You need a tool to keep them all organized.
HubSpot CRM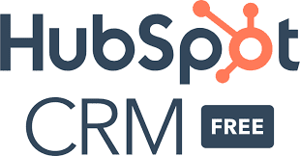 Even if you're not leveraging HubSpot's inbound growth suite (marketing, sales, and service hubs), you can use HubSpot's free customer relationship management (CRM) tool. For being free, it offers a lot of features and capabilities that are essential to starting an inbound program.
Its clean, visual dashboard allows you to organize and manage contacts in real time and view data to help strategize next steps. You can have an unlimited number of users and data, with up to 1 million contacts. Other features include live chat, meeting scheduling, email tracking and notifications, form tools, and more. What's great is that when you're ready to move up to HubSpot's Marketing Hub Pro, the integration will be seamless.
All-in-One Inbound Growth Software
In an ideal world, your marketing team wouldn't have to learn how to use several different platforms and figure out how to navigate various dashboards. Ideally, your organization has the capability to invest in a single platform from the onset. In the long run, it will save time and likely money, and produce faster results and ROI.

HubSpot offers a Free and Starter plan that you can use for small-scale organizations or to get your feet wet. Their starter programs would still require that you piecemeal together some of the aforementioned tools though. To get the all-in-one capabilities you'll need for a full-fledged B2B inbound program, you'll want to purchase a HubSpot Growth Suite license at the Professional level or above.
There's a reason we use and recommend HubSpot. You'll get full marketing automation capabilities and be able to do all of the things listed above within a single platform. Since everything is in one place, there's no concern over plug-ins and integrations, and there's a much faster and easier learning curve with only having to figure out one system, which is pretty intuitive. If you're already using other tools like Salesforce, for example, it can seamlessly integrate.
HubSpot 2020 Offer: Free & Discounted Tools to Help During the Pandemic
Putting it All Together
No matter where you are on your inbound journey, there are numerous tools available to deploy your marketing campaigns and help with lead generation to reach your goals.
Taking a DIY approach to inbound marketing doesn't always save time or money, though, so choose wisely and look at how each tool "plays" with others. Switching gears later on isn't always easy, so before committing to going it alone, consider connecting with us to see what working with a HubSpot partner agency for complex B2B industries looks like. If you're considering HubSpot but don't have the resources to work with an agency ongoing, we also offer Guided Onboarding to help you hit the ground running. Learn more and connect with us for a free consultation.