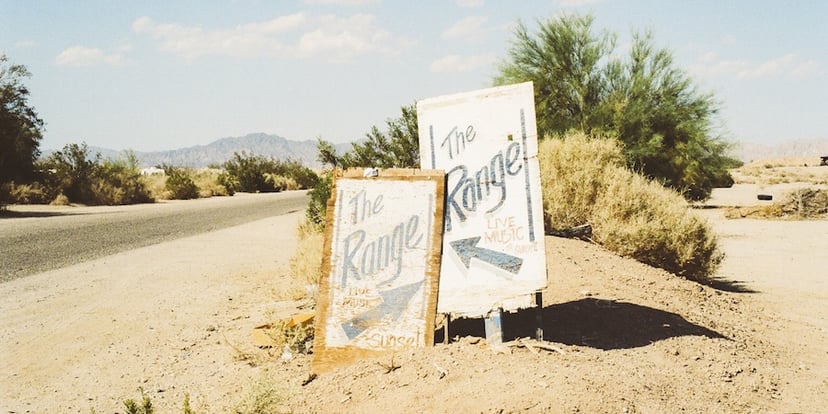 As Inbound Marketing professionals, we all crave top tier, fresh content to expand our knowledge and stay current with the latest happenings in the industry. But we're also pulled in many different directions throughout our day which can make it challenging to keep up on the best new content finding its place on the web.
Whether you're looking for new sources to help feed your content curation efforts or want to have some reliable sources to help keep your Twitter feed stocked with a mix of awesome content, here's my compilation of the Top 15 Twitter Users Every Inbound Marketer Should Follow.
It's only natural that the pioneer of Inbound Marketing should top this list. They deserve it! The team at HubSpot honestly produces some of the best Inbound content around and their tweets offer a variety of their own generated content plus stellar third-party content from a variety of sources. Expect to be entertained, too, since the HubSpot team is all about having a good time with their followers.
2. Content Marketing Institute (@CMIContent)
For all things content marketing you must follow CMI. They have a small army of true content marketing professionals that contribute to their blog which keeps their tweets stocked full of a variety of content marketing topics. They also do a great job of curating other content marketing-related articles from across the web.
You may not know the name Joe Pulizzi but you know Junta Joe! Mr. Pulizzi is the founder of Content Marketing Institute and undoubtedly the leading evangelist for the content marketing industry. Joe is guaranteed not to disappoint when it comes to tweets on all the latest in the content marketing world.
Ok, I'll admit it: I idolize Rand and all that he's done for the SEO and Inbound Marketing industry. He's also an entertaining presenter and in my opinion his company SEOmoz has the best SEO blog on the web. I love Rand's tweets since I know he's posting some of the best SEO content around and I'm continually introduced to new content sources by following him.
Do you crave answers to all the latest social media data on when to post this or how to phrase that? Dan's the man to follow. As HubSpot's Social Media Scientist, he's freakishly in-tune on the science of how to get the most from your Inbound Marketing efforts.
6. IMPACT Branding (@ImpactBnd)
Our team here at Weidert Group are big fans of the folks at IMPACT and their consistent new content. They also rock at keeping our Twitter feeds stocked with a variety of Inbound topics which we all appreciate. Check 'em out!
I've been following Chad since we embraced Inbound Marketing since he's a remarkable writer and I've always enjoyed his articles. I also appreciate his tweets and the fact that if he shared an article it must be good and worth reading.
Tell me you've heard of MarketingProfs, right? Ann is the Chief Content Officer of MarketingProfs.com and is one hell of a writer. She's also an excellent source of consistent tweets across a variety of marketing disciplines from all types of sources.
If you crave consistent free content resources on various Inbound Marketing topics you'll want to follow Marketo. They even just released a rad new marketing activity coloring book!
10. Kuno Creative (@Kuno)
It's safe to say that Kuno set the bar on what makes an outstanding Inbound Marketing blog. If you're looking for big thinking in regards to Inbound on a variety of topics you should be following the team at Kuno.
11. Steve Farnsworth (@Steveology)
Steve is a Forbes Top 50 Social Media Influencer and one of those guys that's always popping up in my feed, which is ok since he's consistently tweeting content that I find valuable on a variety of marketing topics.
12. Search Engine Land (@SengineLand)
Search Engine Land is a must follow for all latest news about Google, Bing, Yahoo, search marketing, search engine optimization, paid search & how to use search engines better!
Pam is a Forbes Top 10 Social Media Influencer and I swear she never sleeps! I can't keep up will all the great content she shares from sun up to sun down but I appreciate her variety and quality of shared content.
14. Business2Community (@B2Community)
As a contributing author to B2C and raving fan, I encourage any and all marketers to follow this growing community of some of the best writers within the marketing industry. It's astounding the amount of content they tweet in a day but it's all worthy of appearing in your feed.
Last but not least, I had to include ourselves on this list since we take our role as an Inbound Marketing content provider and curator very seriously. We're also good for a little variety throughout your day with tweets that free your mind from marketing land or put a smile on your face.
Hopefully this introduced you to some new users to freshen up your own Twitter feed. I realize I probably left someone off your own personal must follow list, so please share your insights!