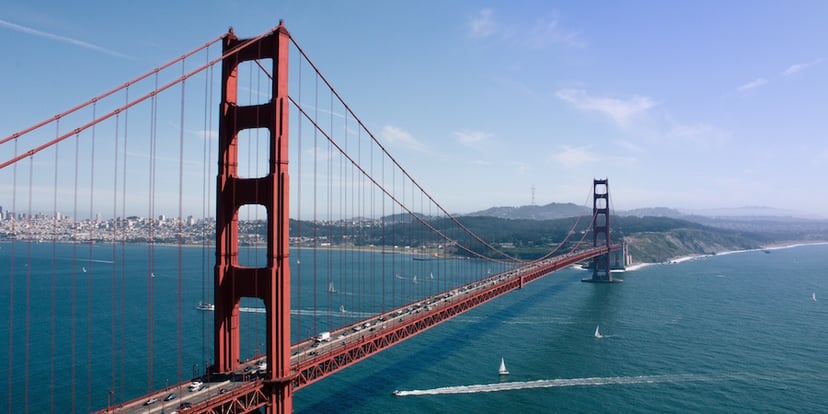 It's a well-known fact that sharing valuable content with your target audiences is important to inbound marketing, but how can you be sure you're sharing it in the right places? How do you know where the hot spots are to promote your industry-targeted content?
Let's start with buyer personas. If you've already implemented an inbound marketing strategy, you've gone through identifying and crafting your buyer personas (and if you haven't done this yet, take a look at Greg's helpful post here). However, your personas represent real people who are constantly growing and changing, so you should be re-conceptualizing them and re-identifying their pain points annually.
Once you have your personas in place, you're ready to start sharing the content that you've crafted or uncovered especially for them – but how do you know they're going to see it? We know that social media is a great tool to attract your personas to your content and, ultimately, to your website, but are there any other ways to reach your audience? Unfortunately, there's no magic template to follow that outlines which specific places on the World Wide Web will be beneficial for your business. There are, however, a few key ways to make sure you're using the right methods to reach your buyer personas.
First, familiarize yourself with each of your buyer personas. While this should almost go without saying, it's important to take the time to really understand your personas. Like a characters in a book, you should get to know their backgrounds and have a basic understanding of why they think or behave the way they do. It's easy to see your buyer personas on paper, but really thinking about them and trying to put yourself in your personas' shoes will bring your understanding to a whole new level.
Next, reference the research that was used to create your persona. Your research provided valuable insight into your personas – use that insight to decide which social networks they are likely to be on. Does that mean that if your buyer personas are most likely to be found on LinkedIn, you can get away without using Facebook, Twitter or any other platforms? Not necessarily. Using a good mix of social media will not only cast a wider net to attract more strangers to your website, but will also increase your search engine ratings as well – and who doesn't want to move up in the rankings?
Remember, as a general rule of thumb, Facebook is great for displaying personality and social networking, Twitter is great for showcasing content headlines to grab attention and LinkedIn is great for more professional, structured networking and asking thought-provoking questions.Let's take a look at how Visa uses its Facebook, Twitter and LinkedIn profiles to engage its personas: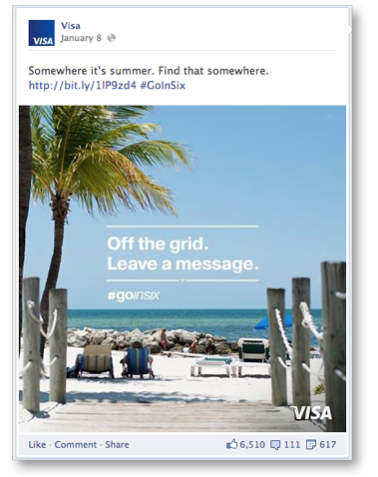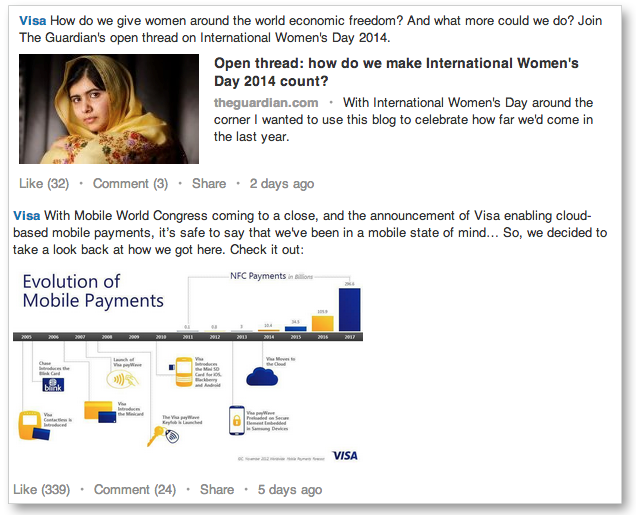 It's easy to assume that "social media" is, quite simply, Facebook, Twitter and LinkedIn. While they certainly are the big 3, don't discount other social networking sites, such as YouTube, Google+ and Pinterest, to name a few – as long as your buyer personas are spending time there. If you hear of a new social networking platform, do some research on it to find out what its key demographics are. If your personas are likely to use it, get on board and start sharing your content on that platform.
Lastly, don't be afraid to share your content on industry-related websites or forums that your buyer personas may check regularly. Finding the right places to reach out to your personas is critical to achieving success in inbound marketing. Sharing relevant content and answering your personas' questions before they have to ask will keep your business on their minds and at the top of their list when the time comes to make a purchasing decision.