Every week we sort through hundreds of articles and blogs about marketing, public relations and advertising trends and news. Here's our recap of the most interesting social media news in the past week:
1.
Word of Osama Bin Laden's Death Spreads Over Twitter
2.
One Twitter User Reports Live From Osama Bin Laden Raid
3.
You'll Soon Be Able to See Inside Buildings With Google Maps
4.
That's not funny! Five Rules for Handling Humor With Your Brand
5.
Royal Wedding Sweeps Trending Topics on Twitter, Facebook & Google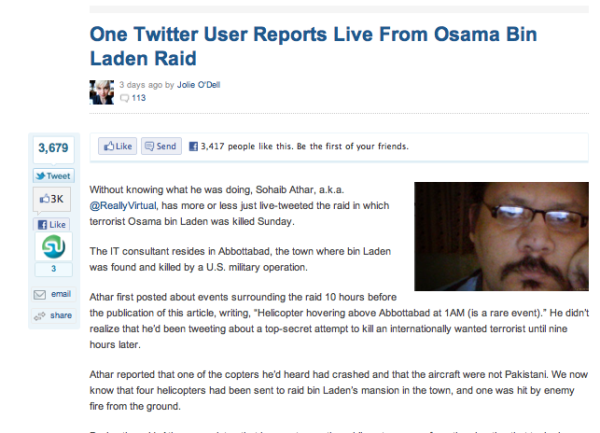 Follow @WeidertGroup
Topics: Social Engagement
Written by
Abby Gutowski
Public Relations & Social Media Manager