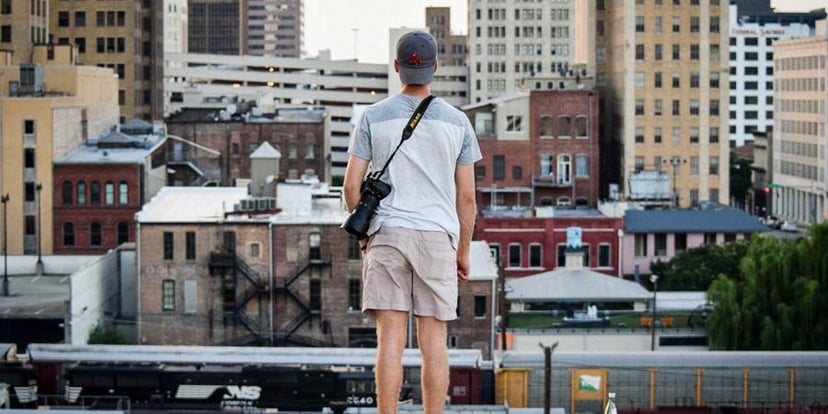 Inbound marketing has a lot of moving parts.
There is advanced content to generate, blogs to write, websites and landing pages to build, and emails to send. And that's just the beginning.
The advantage of having an agency help with your inbound strategy is that they know the ways that all those parts interact and how to use them efficiently. We work with platforms, like HubSpot, to manage all the different pieces.
You could go and buy a HubSpot license without an agency. That happens all the time. Usually with smaller businesses looking to get started with inbound marketing. However, let's say that HubSpot by itself does not fit into your current marketing budget. In that case, there are several tools out there that will let you roll-your-own inbound marketing plan. They will help you get your inbound marketing efforts up and running. You no longer have an excuse!
Website / Landing Pages / Blog
To conduct an inbound marketing strategy, you need to have a place to share your content. Your own little piece of the internet. HubSpot comes standard with a blog, landing pages, and has a website add-on. These are all ways of creating different types of web pages.
There are many website platforms available. There are two that stand out from the rest due to their ease of use or ubiquity.
Squarespace

Squarespace is where you should go if you want to get a website up yesterday. It is possible to create an account and have a page live at your unique domain name in 5 minutes.
Squarespace features a simple, what you see is what you get [WYSIWYG], editor to build web pages. Their templates are well thought out. They are designed so you don't have to worry about where to put a photo or what fonts to pick. It's all there for you.
They also have form tools and integration with other contact management platforms. This allows you to create landing and thankyou pages.
Where Squarespace can fall short is that there websites are not as streamlined for an inbound marketing strategy as a dedicated plaform. Also, they are not as flexible as other platforms.
WordPress

WordPress is practically what the internet runs on. 25% of all websites are hosted using the WordPress content management system.
Short of starting from scratch, WordPress gives you the most control of your content. You can dig into the underlying PHP files to make your site do just about anything.
Setting up a WordPress site can be a little tricky on your own, but there are plenty of hosting companies that offer one-click installation. There are also thousands of plugins available, from visual content editors to eCommerce portals, that make adding functionality to your site as easy as installing an app on your iPhone.
The downsides of WordPress are things like having to keep up with website maintenance. Plugins that may be vital to your website's functionality may break when there is an update, or the developer may stop supporting them.
When it comes to creating a flexible website on a budget, nothing can beat WordPress.
Social Media
Social media is always changing. There are new networks showing up all the time, although most of them do not grow large enough to merit attention.
You could try to manage your Facebook, Twitter, and LinkedIn accounts each in their own interface, but that can take a large amount of time and effort. A better strategy is to use a social media management tool help spread your message across several platforms.
Hootsuite

Hootsuite is the best stand alone option for managing social media.
They have the largest number of integrations with social media platforms, so they are the most likely to have the networks most important to you.
You can schedule posts, create auto responders, and use their Hootlet browser extension to share websites.
They also have a large number of apps that let you integrate their platform with other services.
Hootsuites downside is that to support all those apps and platforms it has become rather complex. It will take you longer to find your way around to all the tools.
Email
One of the best ways to promote your content is via email. To send bulk email to a list of contacts, as well as see how those email are performing, you are going to need an email delivery solution.
Mailchimp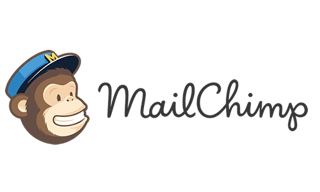 Mailchimp is a great platform, especially when you are just getting started with an inbound marketing strategy. It bases its price on the number of emails you have to send.
When you are starting out with a contact list of less than 2,000 contacts it does not cost you a dime. The price then ramps up as you add more and more subscribers. If you keep a well curated contact list you can manage your costs.
MailChimp also has a ton of integrations with other platforms, including the ones I have already mentioned.
Reporting
Google Analytics

Google Analytics needs no introduction. It is the biggest provider of website analytics in the world.
Even better, it's free.
Google Analytics can show you where you contacts are coming from [search, social, referral, direct]. It can show you how they moving between various pages on your site. It can give you demographics on your visitors like where they are located.
You can even set up conversion goals to see if your website and landing pages are converting visitors.
Even HubSpot has a specific field to enter you Google Analytics tracking ID so you can use it along with HubSpot's reporting tools.
The downside of Google Analytics is its complexity. You can get lost for hours exploring the amount of data it wants to give you. And turning that data into something useful is a job in of itself.
Contact Management
After gathered those contacts, how are you going manage them? How do you figure out how to turn them into leads, MQLs, SQLs, and customers? You need a tool to manage your contacts.
Leadin

Leadin is HubSpot's free contact management tool. It helps you understand what your contacts instrests are on a per contact basis. You can then use that information and Leadin's integration with MailChimp to perform lead nurturing.
Putting it all together
Using all these tools you can put together a simple inbound marketing plan. There are a lot of accounts to keep track of and integrations to manage, but marketers everywhere use these products to get their job done.