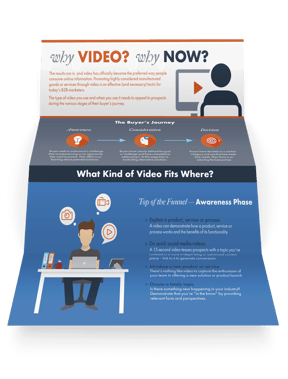 Video has unparalleled power to compel your prospects to action – but where do you start? Our free download, Why Video? Why Now? outlines some of the dozens of ways B2Bs can leverage this medium to motivate their prospects to act, including:
Explainer videos that outline a process or showcase a product

Testimonials from customers touting your expertise

Side-by-side comparisons of your product and a competitor's

Virtual facility tours that present your machinery and capabilities

Culture videos that help you hire the right people at the right time

And many more!
To get your copy of the Why Video? Why Now? Infographic, just fill out the form!