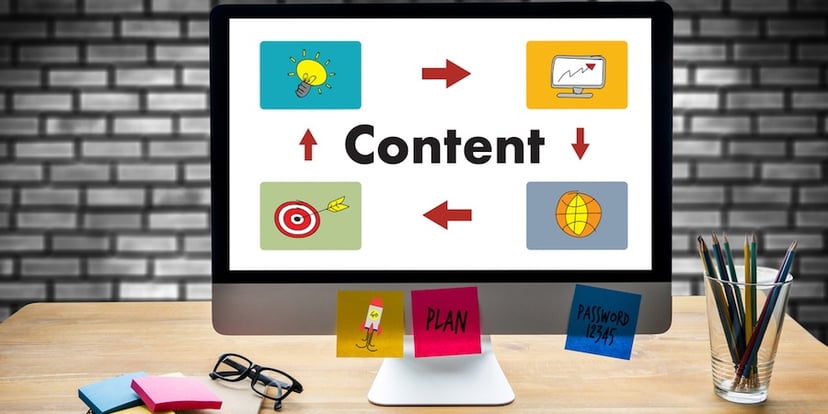 For any business with an inbound marketing plan, the blog is typically the backbone of its content strategy. Aside from just blogging, however, it's crucial that businesses create advanced content to drive their lead generation strategy, and to add some differentiation to all the blog content. With buyer research time getting shorter and shorter, today's B2B buyers want to get right to the meat of the information that'll help advance them on their buyer's journey. This is where different types of advanced content can be created to not only attract prospects into the top of the funnel, but also pull them through to the middle and bottom of the funnel.
To help provide some guidance on the different types of advanced content for top- (ToFu) and middle-of-the-funnel (MoFu) prospects, we made this handy infographic explaining 12 different types of advanced content businesses can use to generate more traffic and, more importantly, more leads.

Tip Sheets are short, concise offers that provide tips, shortcurs or best practices
Checklists offer guidance for following a specific process for completing a task
Infographics are best for situations in which you have lot of information or data to provide
Case Studies are customer success stories that explain how your business was able to help a customer
eBooks help educate prospects on a topic in a concise, easily consumable format
White Papers present an industry-specific problem and solution; they're detailed, informative and often provide research findings
Surveys/Research Reports are a great way to pique the interest of prospects with "the latest" news and should help make a case for your product
How-To Guides can be short or more in-depth, and provide clear instructions for solving a challenge or accomplishing a task
Video Tutorials & Learning Courses explain how to solve pain points, demonstrate a process/product or showcase something of interest to prospects
Webinars usually shared as a series, provide inin-depth information about a subject prospects are interested in
Podcasts are like pre-recorded and edited radio shows in which you can answer common questions and talk about a variety of topics
Templates & Worksheets provide a direct path to clearing a hurdle or simplifying a challenge
Now that you have a clear understanding of each type of advanced content, do you need some tips on how to create the best content possible? Download our Content Creation Worksheet below!