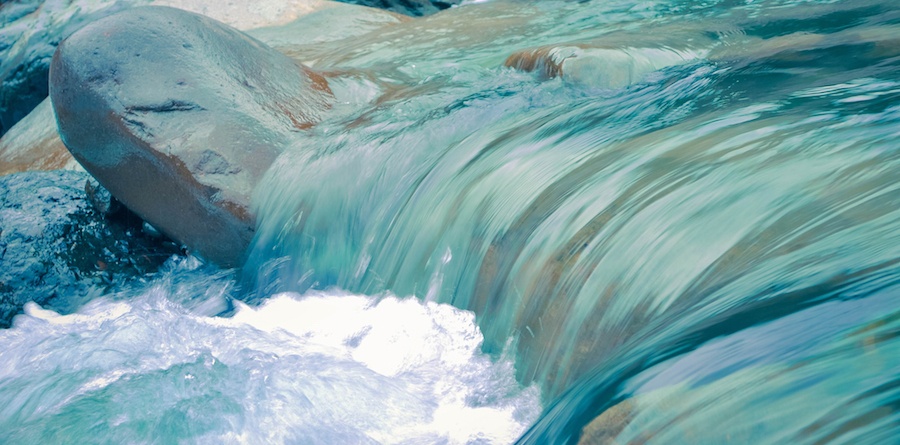 You've likely been there, staring blankly at the computer screen, waiting for your fingers to magically type out brilliant profundities and attention-grabbing headlines for your next blog. I'll be honest...even though I love writing, there have been times when my fingers were on the brink of atrophy, too. What do you do when you've exhausted every possible angle for a product or service and the ideas for that next article or blog post just won't come?
Creating a content calendar to map out upcoming topics is important if you want to engage your audience and stay top-of-mind with readers. It also will help eliminate that feeling of mental paralysis you get when sitting down to come up with subject matter. Considering that more than 2.5 million blog posts are published every day, populating an editorial calendar with fresh ideas that actually attract readers isn't always easy. Hopefully, these tips will help fuel the idea machine and get your content noticed.
Remember Your Buyer Personas
First things first; remember to identify exactly who you're trying to reach. While increasing engagement is a good thing, it won't make much of a difference if those interactions are from people who would never buy your product or service. I'd much rather have 10 people read a blog and fill out a response form for more information than 100 people who check it out but never engage beyond that.
Establishing and focusing on your buyer personas needs to be a top priority when brainstorming content ideas. Ask yourself: What are his or her pain points, how will this person benefit, and which keywords will they type into Google?
Review Analytics
Seeing what content drove traffic in the past is a good indicator of what will create engagement in the future, giving you insight into subject matter, format (e.g., lists, length, images, etc.) and tone.
Examine analytics reports to not only see which blogs had the highest traffic, but which ones had the greatest number of conversions, which had the the most social shares or comments, and where people spent the most time on a page. These insights can help determine what content your audience is finding of value and the qualities to focus on.
Keep it Manageable
Don't feel like you have to figure out topics for an entire year. Try figuring out a single quarter or even a month's worth of posts instead. Then, create an editorial calendar and give yourself deadlines. Google calendar is a good tool for organizing your thoughts and setting up reminders. Allow yourself some flexibility to shuffle topics around if the situation warrants—if a news story breaks that's relevant to your industry, you'll want to write about it.
Brainstorm Content Topics
When you think of a storm, there are multiple elements: clouds, rain, thunder, lightening, wind, etc. Each brings a new layer and increases the storm's intensity. The same is true for brainstorming; if you want a whirlwind of ideas, you need a lot of brains. Remember these tips when brewing up your content storm:
Include people outside marketing. Invite someone off the production floor or warehouse, an intern, the receptionist or customer service rep. They won't have preconceived notions or feel something is off limits. Their insights will likely produce ideas you never would have thought of.
If there are a lot of people involved, consider breaking into smaller groups of 3–5 for 15 minutes and then bringing the whole group together to share their ideas.
Visit a client's office or facility to gain a new perspective on the service or product you're featuring.
Consider recent events and how your product or service can connect with them.
Use a whiteboard so participants can feed off the content and each other. Write every idea down—an off-the-wall idea could spark the next big thing.
Examine which keywords are the top traffic earners and expound on them.
Practice lateral thinking and fight the urge to only focus on selling. Explore tangents that may have greater human interest (e.g., accessorizing your product, the history of your industry or the sourcing of products used in it, a story of how your company was founded, installation tips, how your industry is used/viewed in different countries or traditions). Allow everyone to follow the rabbit trail.
View websites, social media channels and blogs in your industry or niche to see what people are talking about.
Review customer service surveys.
Expound on an existing eBook or list post (e.g., Top 5 Ways to…) and write an entirely new blog that focuses on just one of the points.
Visit an online industry forum to discover what questions are being asked.
Thumb through an industry publication.
Check the calendar for national holidays and how they may tie into your niche including seasonal activities like back-to-school, spring break or harvest time, etc. Don't forget those obscure holidays either—Hallmark isn't exactly printing cards for Geek Pride Day on May 25, but it does give a tech company one more thing to talk about.
The first rule of brainstorming is that it needs to be a no-shame zone. There are no bad ideas. Let the ideas flow and narrow down the choices later. A crazy idea may just fuel a more refined topic down the road… and create some laughs along the way.