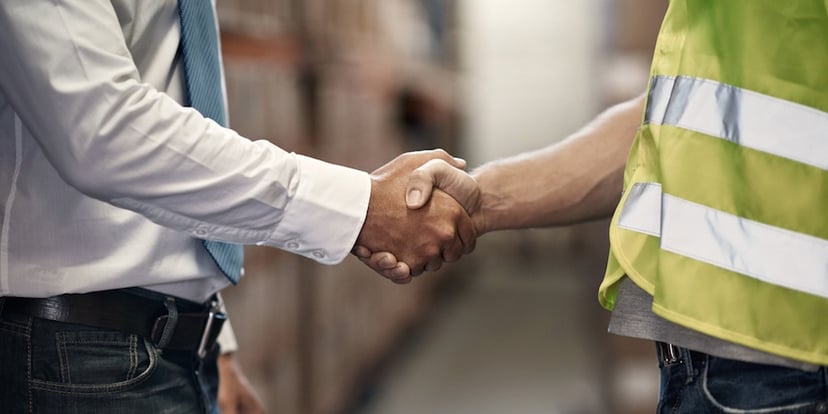 Many manufacturers and their supply chains are in expansion mode, and the resurgence of "Made in America" has resulted in employment rising to the highest level in six years. The manufacturing sector has added nearly 900,000 jobs since 2010 and expects to create another 700,000 jobs by 2020. Consider the exodus of Baby Boomers from the workforce, and the number of jobs that need to be filled could reach 3.4 million over the next 10 years.
But this manufacturing renaissance could be cut short. Many critical engineering fields expect to see higher than average job growth in the next several years, and the Manufacturing Institute predicts that due to the lack of workers with the right technology, computer and technical skills, 2 million manufacturing jobs may go unfilled — that's nearly two-thirds of the potential need.
Meeting the demand for increasing production levels and implementing new technologies will be difficult without having the right workers in place, and many HR professionals are overtaxed with filling the need in addition to overseeing increasing regulation compliance requirements and employee engagement initiatives.
It's imperative to take a proactive approach to attracting and retaining skilled labor if manufacturers want to stand out from all the others vying for the best talent. So, how can you win the race for the best?
Recruiting Tactics Have Changed
There's been a shift in recruitment tactics over the past several years. No longer is the Human Resources department solely tasked with filling open positions. Manufacturers are increasingly relying on their marketing departments to leverage the same tactics used to grow their sales to grow their workforce. Inbound marketing has become a vital tool for recruiters who want to attract the best talent.
The behaviors of potential workers has changed along with changing technologies and, whereas a company may have once controlled the hiring process, now potential employees have the upper hand. Just like potential customers may begin their search for a solution on Google, so too will potential hires.
The Importance of Inbound Marketing and Recruiting
More and more, potential employees actively research employers to learn as much about them as possible, and will quickly weed out those who don't seem to be a fit. Because of social media, online reviews, recruiter websites and more, potential recruits can quickly discover what a workplace is like, which positions are available, salary information and get a feel for the culture. If your online presences is lackluster, you'll no doubt miss out on some great prospects.
Using an inbound approach, companies can promote their brands and connect with job seekers on multiple channels. Getting qualified job candidates will result from the same inbound methodology used for potential customers: attract, convert, close and delight. And job seekers can experience a similar journey through the funnel.
Create Content that Attracts Qualified Workers
Meet prospects where they're at and provide opportunities for them to interact and build rapport. Improve the likelihood of getting found online by including keywords that job candidates may be using in their searches, and continue to demonstrate your organization's thought leadership by being consistent with content creation.
Blogs
Blog articles and advanced content such as guides and ebooks can be tailored to target potential hires, and even the application process can be customized to delight candidates. Blogs give you the opportunity to tell more of a story than a typical recruitment ad alone, and pairing your inbound efforts with online recruitment tools such as Glassdoor or Indeed will only further enhance your recruitment efforts.
Case Studies
Employees rank as the most trusted influencers when communicating about their company's engagement and integrity. Your workers can be one of your greatest recruiting tools. You've likely offered customer testimonials in the form of case studies on your website; consider employee case studies to demonstrate why working at your company is worthwhile.
Video
Video is possibly the best tool to demonstrate why your company is a great place to work. Invest in a quality production to show off your culture, share heartfelt testimonials, tour your state-of-the-art facility and show amenities you may offer such as a fitness center, walking paths, spacious break room or employee get-togethers. What makes you stand out from all the other companies vying for a candidate's attention, and how can your company feed a prospect's need for significance and to want to make a difference in the world? Talk about that.
Social Media
While some manufacturers have discounted the effectiveness of social media as it relates to sales, its value in terms of recruitment efforts is undeniable. More than ever, candidates are interested in how vibrant a company's culture is, and 59% of job-seekers use social media to research a company's culture before applying. Social media is where you can show some personality and feature your employees — a company holiday party, social gathering, community outreach, etc. Plan on having a presence at a job fair or chamber event? Let others know through social media.
Consistent posts on LinkedIn and other channels about company events and job opportunities all play an important part in demonstrating culture and attracting candidates. Don't forget to experiment with social media advertising to increase your online presence, too.
Measure Results and Nurture Candidates
Use your inbound analytics tools to measure the effectiveness of each channel's efforts to help determine which ones deliver the best engagement and the best candidates. Nurture your prospects with targeted email campaigns as you would a sales prospect, and eagerly pursue those who appear to be a good fit for your organization.
Providing a competitive salary and an enjoyable work environment are a given for securing a potential hire. Attracting top talent, however, takes more than just developing a competitive job offer. Recruits want to be challenged and know that their contribution will make a difference. Every interaction needs to reinforce why your company does what it does and, more importantly, its human side. An inbound recruiting strategy can help you stay top-of-mind and fuel your candidate's passions.
Want to learn more about how an inbound approach can help your recruiting efforts? Access our Inbound Recruiting Essentials for Industrial Sectors eBook by clicking on the link below to get started now.