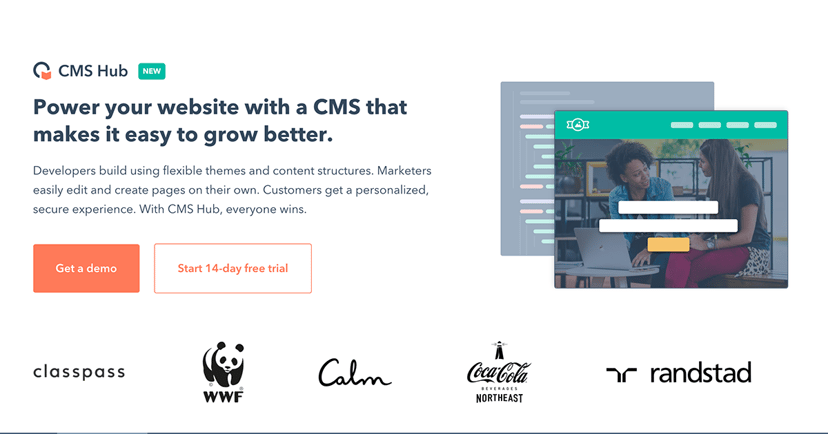 Not that long ago, if you wanted a website for your business you needed to either learn how to write code or hire a professional website designer. Without a marketing CMS (content management system), the process could take months and thousands of dollars to complete — only to have to rely on outside help to add content or even make the smallest of changes.
The hassle and expense of updates caused website stagnancy. As a result, search engines ignored them and visitors rarely returned because there was nothing new to see.
Thanks to the advent of user-friendly, cloud-based CMS platforms, individuals with little or no web design experience can now create an attractive and functional website on their own in a fraction of the time and continue to add rich content as often as they wish.
Ease of use is largely dependent on the software platform you choose though. A frontrunner in the best CMS for websites is HubSpot CMS Hub — a CMS, CRM, marketing automation, and Sales platform all in one — but there are many options.
What are the best marketing CMS platforms for small to mid-market businesses?
Here, I'll share my CMS reviews and help you explore your options, their pros and cons, and outline the reasons why we feel HubSpot CMS Hub is the best choice for small and medium-sized businesses.
HubSpot CMS Hub Pros and Cons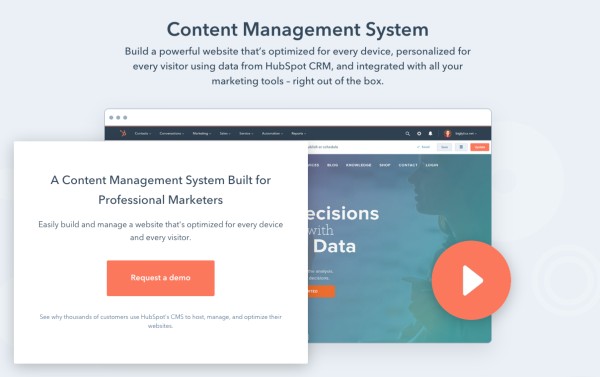 Since I've already stated that HubSpot CMS Hub is the best CMS platform, I'll share about it first so you can use it as a base to compare with others. The HubSpot CMS Hub features a WYSIWYG editor that combines the best of both worlds — a platform with the flexibility to create a personalized design and custom features that are still easy for inexperienced users to update.
HubSpot CMS now comes in two tiers, Pro and Enterprise. Pro is useful for most small businesses, while mid-market companies that need advanced features can easily upgrade to the Enterprise license.
From a design standpoint, HubSpot CMS Hub has a robust marketplace of templates that are easy to use and customize. You can work with an inbound website design agency like ours to create custom modules with easy-to-understand inputs while simultaneously locking out more important back-end programming so no one accidentally "breaks" something.
New to CMS Hub are theme controls, allowing marketers to make site-wide changes easily, along with the drag and drop editor, where you can build new website page layouts without the help of a developer.
Depending on the package, HubSpot CMS Hub offers engagement tracking, detailed analytics, landing pages with gated content, conversion forms, chat features, CTAs, A/B testing, email nurturing, and other inbound marketing functionalities to help you attract, convert, close and delight more customers.
It also has a free Customer Relationship Management (HubSpot CRM) tool built right in — something most website platforms just can't offer. This gives you the ability to personalize your site to your visitors, increasing your conversion rates. If you already have separate CRM software to manage your contacts, such as Salesforce, it can be integrated into HubSpot's platform.
Once you're wildly successful you can go all out and upgrade to the CMS Hub Enterprise tier and pretty much rule the internet. Okay, not quite, but enterprise users can do cool stuff like run custom reports, use predictive lead scoring, deploy dynamic page testing, create custom event triggers, and more.
While this pricing tier may cause some sticker shock at first glance, consider if you had to purchase separate software platforms to manage all your marketing, sales, and customer service needs — you'd likely end up spending more and then have to deal with trying to integrate and manage them all successfully. HubSpot does it all for you.
RELATED: Using Integrated CMS, CRM and Marketing Automation Tools for Maximum Lead Gen
WordPress Pros and Cons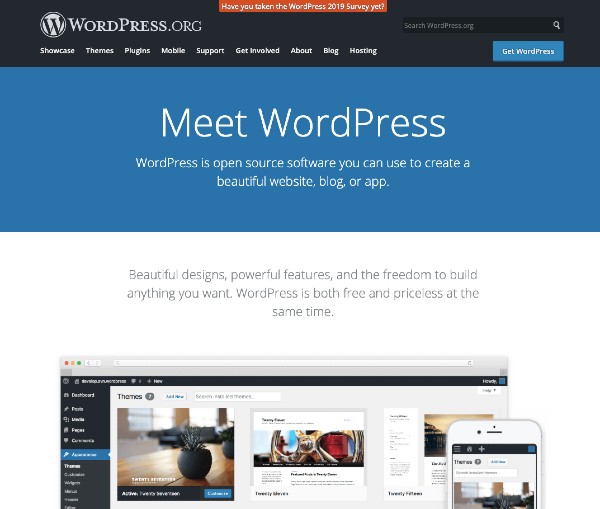 WordPress was one of the first CMS platforms on the scene and remains the ubiquitous choice for many. Its brand recognition and reasonable price point make it an appealing choice. It also has an extensive library of plugins from a large developer base and app marketplace that can do just about anything.
However, while it's been around since 2003, I contend WordPress functionality hasn't evolved with the times. It's notoriously difficult to manage and customize, it isn't inherently intuitive to use (read: difficult for marketers to manage without coding knowledge), and it's known to have some frustrating quirks and glitches. Of greatest concern to me is its poor security, mostly related to plugins. I've built websites using WordPress and followed best practices to the tee, and they still got hacked.
RELATED: HubSpot or WordPress? Get the comparison guide
Squarespace Pros and Cons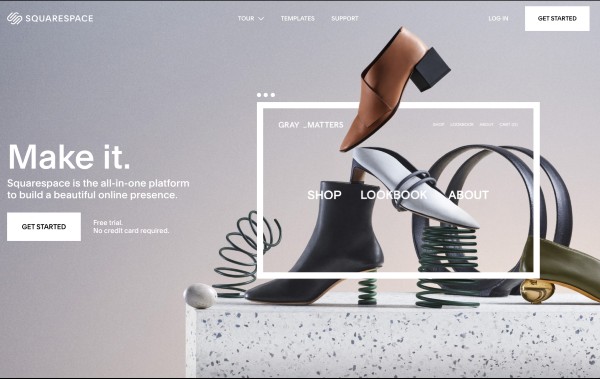 Another inexpensive option, Squarespace makes it easy to get started quickly with its award-winning website templates. You can even set up an online store. Because Squarespace hosts its own websites, they handle website security — which you may view as a pro or a con. Regardless, you don't have to configure separate security software. They also have a Squarespace Circle user group where small businesses can learn from each other.
While there is a nice library of templates, they're not easily customized if you want to tweak them or add your own flare. In addition, having professional photography is a must for this CMS platform. SEO is also a problem for Squarespace as it does not have the tools that other platforms offer for monitoring keywords and optimizing content.
WIX Pros and Cons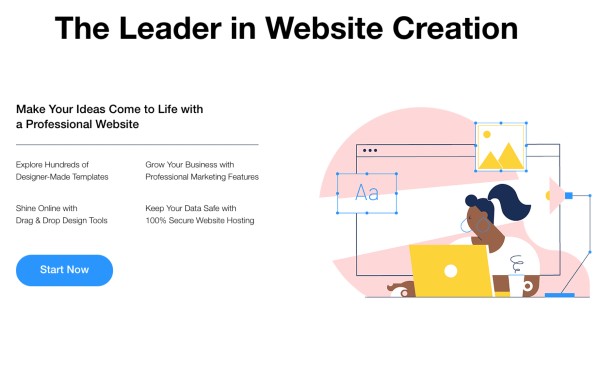 Through the use of artificial intelligence (AI), WIX can make website-building recommendations based on your answers to a few simple questions about the type of business you run, what styles you like, etc. WIX generates a site mockup to help you envision what a finished design might look like. It's inexpensive, intuitive, user friendly, and easy to edit and update content.
Like Squarespace, WIX has decent security and isn't very customizable. Sites created with WIX tend to have a similar look to them. So, if you're looking for a truly unique website, WIX may not be your top choice.
Drupal Pros and Cons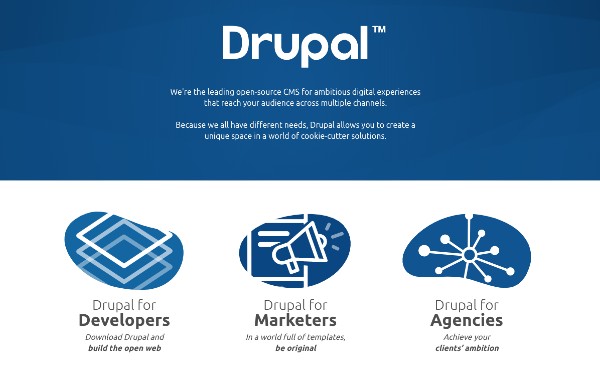 Drupal is a smaller open-source CMS platform that offers free software but may attach fees to hosting and development. It is generally more secure than its other open-source competitors, making it a solid choice for larger websites and enterprise — especially sites with complicated applications.
That said, it's not the best website platform for businesses looking to get online quickly. Drupal has a fairly steep learning curve and documentation is light. If you don't possess the mindset of a developer, it may be difficult to use. Further complicating matters is that major new releases are introduced every 2 or 3 years, which can easily disrupt or break your website's functionality.
Joomla Pros and Cons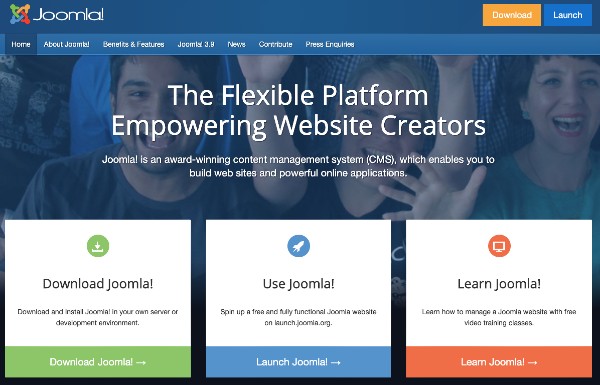 Joomla positions itself as the flexible platform empowering website creators, which basically makes it a direct competitor of WordPress. In terms of functionality, Joomla is an open-source CMS that provides free software but fee-based hosting and development. Joomla is well-supported by a large open-source community, and it offers an impressive number of extensions.
While very flexible, Joomla is not plug-and-play. You must have experience setting up websites or pay a developer to do the set-up, and a word of caution — Joomla tends to experience security issues.
Concrete5 Pros and Cons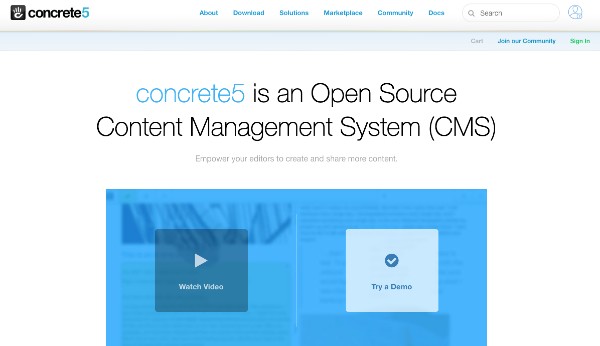 Like the other open-source CMS platforms I mentioned, Concrete5 provides free software and fee-based hosting and development. It is easy to learn, and there are plenty of templates to choose from and customize. The smaller community suggests Concrete5 hasn't gained traction like WordPress, Joomla, and Drupal, which may be at least partially attributed to spotty upgrades.
Custom Backend CMS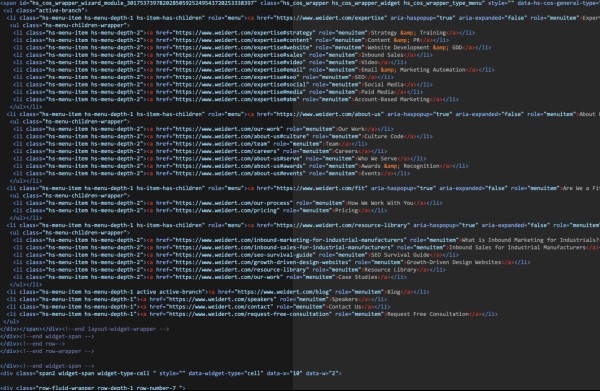 Some companies still prefer a highly customized website, and if you work with the right developer and designer, you can build just about anything.
Complete customization typically comes with a hefty price tag, both to initially build the site and then to maintain it going forward. While you can certainly get every possible feature you want, you might not retain control of your content, and the developer may still need to make updates as needed.
I have worked with several of these types of systems, and they're not easy to use unless you're the developer who originally built it. Additionally, because many developers are not security experts, custom systems are often more vulnerable to cyber attacks.
The Best CMS for SMBs and Mid-Market Businesses
If you're looking for a CMS that can go beyond just creating a website and actually create new business, HubSpot CMS Hub is the best option.
It's the first and only combined CMS and CRM that offers the ability to personalize your entire customer experience — from the first website visit through every marketing, sales, and service touchpoint. This, combined with ease of use and built-in security, makes it simply the best website builder for SMBs, period. HubSpot CMS is worth the price of entry, especially now that it's a standalone hub. I wish I could use it for all of my website projects, including yours.
If you're considering a new website or revamping an existing one, reach out to the Weidert team to discuss the possibilities. As a HubSpot Diamond Partner, we know the platform like the back of our hands. Check out our guide, Evaluating HubSpot vs. Wordpress, for even more insights into which CMS platform is right for your business growth goals. Click the button below for your copy.