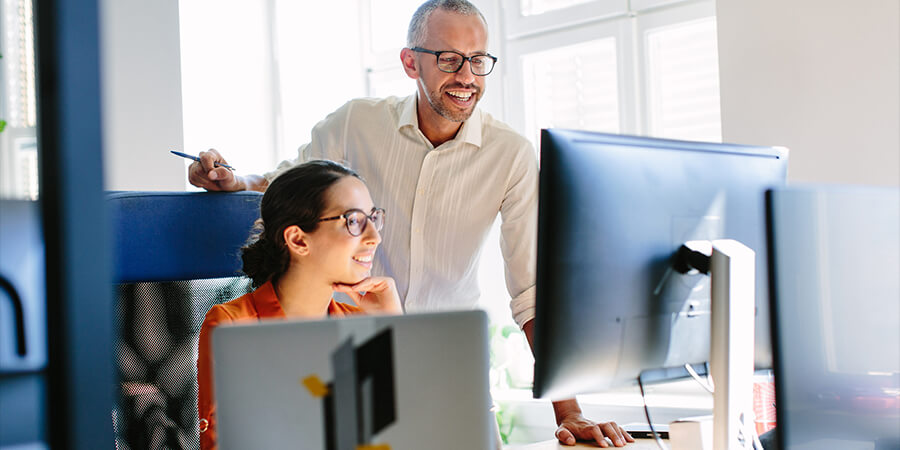 While there are several aspects of an inbound program that can take weeks or months to see results from, don't let that discourage you. There are also several "quick wins" you can earn by making minor tweaks to your website and content. In our Quick Marketing Wins 101 series, we'll share some of the simple changes you can make in order to start seeing better results – almost overnight.
Most organizations that are just getting started with inbound marketing today already have a website. Even if it's just a basic site with a handful of pages, most have acknowledged the importance of prospects being able to find them online. The problem is, most of these sites aren't fully optimized to attract traffic and earn conversions.
In most scenarios, this is where blogging is key, as it helps attract traffic, increase your website's search ranking, and ultimately boost conversions. That's a long-term process, however, and can take months to see steady results from. Besides blogging, there are several things marketers can do to start earning conversions on their website right away, and to help you earn some of those quick wins, here are some quick tips for optimizing your website and landing pages for more conversions:
Add a Blog Subscription Sign-up
Even if you're just getting started with your blogging efforts, you should still encourage visitors to subscribe to your blog by setting up a quick subscription form on your blog pages. This could be on the sidebar, at the top of the page, or even as a pop-up or slide out CTA to get visitors' attention. Just keep the sign-up form simple, and don't ask for more information than their name and email address.
Gate Your Available Resources
Before even starting an inbound program, it's not unusual for industrials to have advanced content available to users on their site in the form of instant PDF downloads, for example. Once again, they just aren't optimized for conversions. If you've published any whitepapers, guides, case studies, research, or any other type of advanced content, and you have them available to download on your site for free, consider building landing pages for that content and requiring some basic contact information in exchange for it. I'll get to this more below, but if the opportunity is there to earn conversions from your content, it's important that you're making the most of it.
Create Call-to-Actions (CTAs)
Whether it's for your new landing pages, blog subscriptions, or simply to encourage your website visitors to contact you, you can add CTAs to your website to motivate your visitors to convert on an offer. Place them on the sidebar of your webpages, bottom of your blogs, as pop-ups, and anywhere else that's applicable. And while placement is key, you also need to use visuals that stand out, grab the readers' attention, and get them interested in what you have to offer — all in just the span of a few seconds. To do this, use eye-catching images relevant to the offer, contrasting color schemes, easy to read font, and a message that encourages action.
Optimizing Landing Pages for Conversion
Once you have landing pages built for your content, the next step is optimizing those landing pages for conversion. Internet users can be fickle when it comes to what they like online, so it's important you do everything you can to encourage them to download—or in many cases not discourage them to download.
Keep it Simple
Your landing page's design should be simple and clear to help avoid confusion and distraction with visitors. Don't overstuff it with text, just provide enough details to let visitors know what they're getting. This applies to the download forms as well. Don't go overboard and ask for too many personal details. Keep it basic with things like name, email, phone number, and business to start.
Speak Your Audience's Language
Going hand in hand with keeping it simple, make sure you're speaking the language of your target audience when you write the copy for your landing page. Don't use jargon, buzzwords, or complex language that confuses users. Aim for clarity and be concise, especially if the content offer doesn't need much explaining (e.g., price quote, free sign-up, etc.).
Use Visuals for Support
Whether it's a photo or video, making your landing pages more visual not only help improve the aesthetics, they also help convince users to download. In fact, videos on landing pages have been shown to increase conversions by 86%. Don't just fill your landing page with stock images, however. Be authentic and use visuals to help add to your message, explain the product/service, and showcase examples.
Remove Navigation
If you look at the examples above, one thing you'll notice is that all navigation has been removed from each landing page (apart from a "Login" button for current users). Why is this important? Because once a visitor lands on your landing page, you want to do everything you can to minimize distractions. You want all their focus to be on the information in front of them, so you can convince them to download your offer. You can even focus their attention to certain areas by using contrasting colors, bolder fonts, creating callouts, and more. Notice how the buttons calling for a user to take action all use bright, contrasting colors in the examples above?
Optimize for Mobile
With many web users today using their phones as much as their computers to get online, having your landing pages optimized for mobile can be crucial for winning those mobile conversions. Download forms, videos, and other visuals can become a jumbled mess on a phone screen or tablet if the pages aren't optimized, scaring away anyone who might be interested.
We hope these tips help you earn some quick wins and conversions on your site! Stay tuned for more Quick Wins 101 blogs (subscribe here), and if you want more quick tips for improving your content and website, download our newly updated SEO Survival Guide.