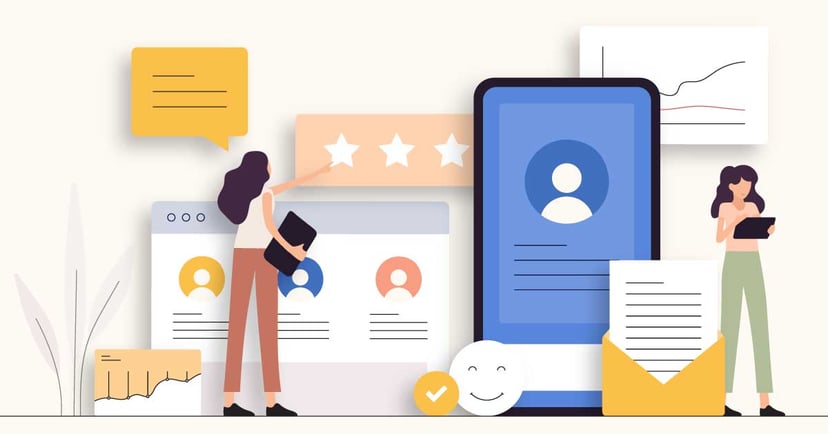 If this article's title grabbed your attention, you may be desperately searching for a way to get more leads from your company's existing website traffic. You know that publishing helpful blog articles attracts traffic and increases your website's search ranking, but you're not yet seeing leads from it. Don't get discouraged! Different aspects of an inbound marketing program can take weeks or months to generate results.
Remember, inbound marketing is a long-term strategy. So, in addition to regularly (at least weekly) publishing content on your blog, try these 6 marketing "quick wins" you can earn by maximizing conversion rate optimization (CRO) and tweaking your website content. You may see more leads nearly overnight.
If you missed our first article in this CRO series, click here to read it:
CRO Basics: What is Conversion Rate Optimization?
1. Add a Blog Subscription Sign-up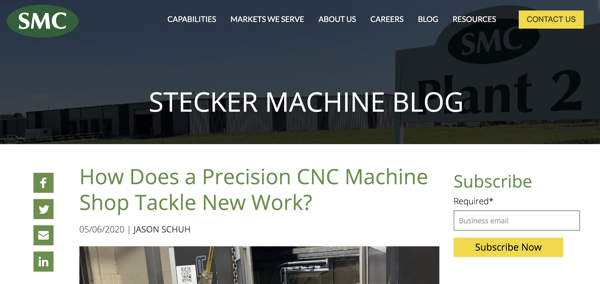 You should encourage visitors to subscribe to your blog by offering short subscription forms on your blog pages. This could be on the sidebar, at the top of the page, or even as a slide-out/pop-up (more on these later) to get visitors' attention. Keep the sign-up form simple: don't ask for more than their name and email address.
2. Gate Your Valuable Resources
Before even starting an inbound program, many industrial manufacturers offered advanced content (PDFs typically) on their site. But again, they're usually not optimized for conversions.
Gather these resources together:
Whitepapers
Guides
Case studies
Technical sales presentations
Trade show decks
Research (or any other type of advanced content)
Now, determine which will be gated and consider building landing pages for each piece of content, requiring some basic contact information in exchange for it.
If the opportunity is there to earn conversions from your content, it's important that you're making the most of it.
3. Create Calls-to-Action (CTAs)
Whether it promotes your blog subscriptions, new landing pages, or simply encourages a contact, adding CTAs throughout your website motivates visitors to convert and, if you do it well, they'll appreciate that you're guiding them to the next helpful step. The great part is that you can place CTAs nearly anywhere — in the middle of a webpage, on the sidebar, at bottom of your blogs, as pop-ups... anywhere that's relevant.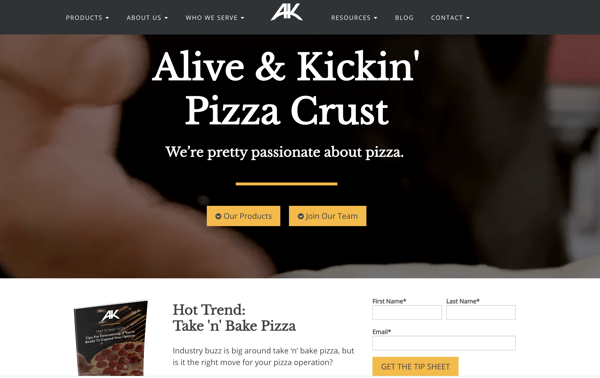 While placement is flexible, make sure to use visuals that stand out to get visitors interested in what you have to offer. You only have a few seconds to grab readers' attention! Use eye-catching images relevant to the offer, contrasting colors, easy-to-read fonts, and a clear, concise message that encourages action.
4. Optimize for Conversions
Internet users can be fickle when it comes to what they like and what they'll respond to, but one of the fastest things that will turn them away is poor design and UX. So it's important to do everything you can to encourage them to stay on your site and eventually complete a form.
Our third article in this CRO series specifically address landing page best practices to maximize conversions. Click here to read it:
10 Landing Page Guidelines to Maximize Conversions & Improve Inbound Results
Here, let's tackle these general conversion optimization tactics for all your site and landing pages:
Keep It Simple — Subscription signups, interest forms, landing pages … keep it all simple and clear (and easy to complete). Provide enough details to let visitors know what they're getting, then ask for name, email, phone number, and business name (at the most).
Speak Your Audience's Language — Make sure you're speaking the language of your target audience in copy. Don't use jargon, buzzwords, or complex language. Be concise, especially if the content offer doesn't need much explaining (e.g., price quote, free sign-up, etc.).
Use Visuals For Support — Photos and videos help keep users engaged and can convince them to complete a form by previewing what they'll get. Don't just use stock images, though. Be authentic and use visuals to help add to your message, explain the product/service, and showcase examples.
Remove Navigation from Landing Pages — When trying to convince a visitor to convert, the fewer distractions the better. For instance, when a visitor lands on your landing page, you want their focus to be on the information in front of them. So, remove navigation and use bright colors to get their attention.
Optimize for Mobile — Most web visitors today are on their phones. So, being optimized for mobile is crucial for winning mobile conversions. You don't want to scare away anyone who might be interested.
5. Use Pop-Ups Wisely
When you think "pop-up," you may not get a fuzzy feeling. But, wow, can they crank up your conversion rates when used properly.
They can take different forms and can execute in different ways. For instance, HubSpot's pop-up form building tools can take shape as a true pop-up, drop-down banner, or slide-in box that can be triggered by events such as exit-intent (when someone is about to close the page), time on page, or percentage of page scrolled.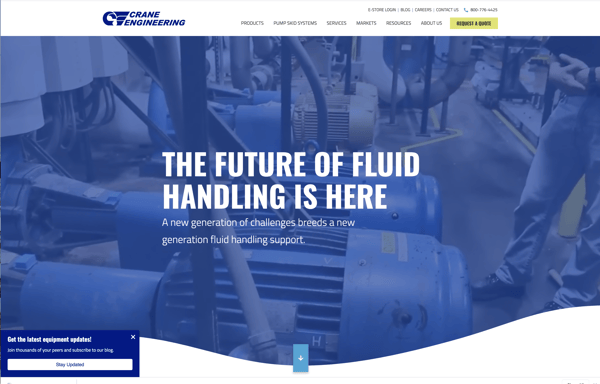 A pop-up may not be seen as intrusive if it's truly helpful. Say a visitor just read a blog post, and a drop-down banner appears that says, "If you found this article useful, consider subscribing to our blog." If the post was helpful, the reader may want to read more.
An exit-intent pop-up urges visitors to take an action before leaving your site. A slide-in box could say, "Would you like a PDF of this article?" which may be welcomed.
Pop-ups create a new lead flow and can be optimized to promote your blog, encourage newsletter sign-ups, offer advanced content, and more.
6. Offer Chatbots as a Low-Friction Conversion Tool
Artificial Intelligence (AI) programs are everywhere. When used on your website in the form of a chatbot, they can simulate conversations, answer questions, eliminate friction, and handle concerns as well as automate many tasks related to serving and engaging with visitors.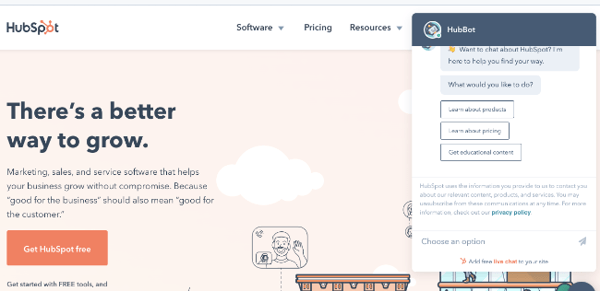 Chatbots gather information from a user in order to serve their (and your) needs including:
Offer instruction. Handling FAQs is one huge feature of chatbots, and not just simple "yes/no" questions (e.g., how to use a specific feature, diagnose a problem, or perform simple maintenance)
Provide service updates. A chatbot helps customers track orders, get delivery notifications, and remind them about upcoming maintenance requirements
Reduce searches. A chatbot can narrow a search by identifying the right part (e.g., by equipment type, model, year, component, etc.)
Boost lead conversions. Based on the answers received from visitor questions, a chatbot can ask lead-qualifying questions that you've predetermined and directly connect prospects with your sales team
So many companies are using chatbots, it has become expected by website visitors. In fact, some people prefer talking to a bot, sharing information they wouldn't share with an actual person. When a form fails to capture information, a bot may be able to get it.
Chatbots are ready any hour of the day, every day, and have the ability to personalize conversations. Plus, these AI programs are getting better and better at serving customers' needs. Chatbots save time, which means conversions happen more quickly.
We hope these tips help you earn some quick wins and boost lead conversions on your site! And since you're interested in improving your content and website, explore the advantages of growth-driven design, the more efficient and productive method of building and maintaining a website.