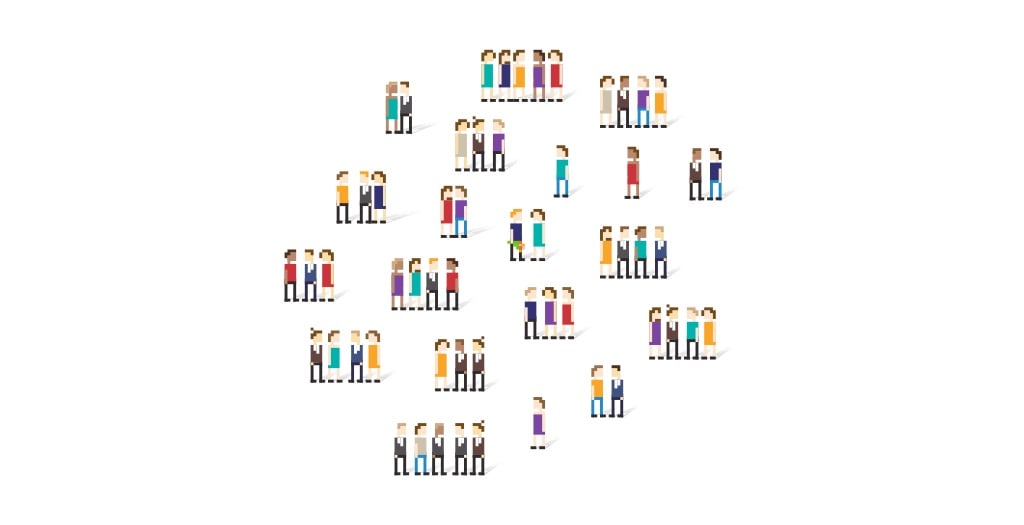 If you haven't noticed, blogging is a pretty big deal for us. We keep to a strict schedule of publishing every weekday, and just about everyone in the company contributes to our writing efforts. But did you notice that Weidert Group's Inbound Marketing and Sales blog is not our only blog?
We also maintain a company news blog in the About Us section of our website. Over there you can learn all about our company hires, awards, and upcoming events. Things not released to inbound marketing and sales directly.
Having more than one blog allows us to be able to post things that could be interesting to others outside our company without adding unwanted content to our main inbound blog.
Having multiple blogs is a great way to distribute multiple types of content.
One of the major features of a blog is to allow visitors to subscribe to its feed, either via email or RSS. A blog subscriber is someone that wants to hear from you on a regular basis. To keep them subscribed, you need to send them content that's relevant to their interests.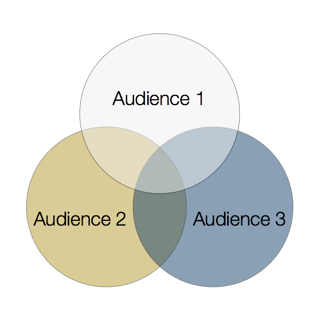 Sometimes you have different audiences you want to address. A good way to do this is to create multiple blogs—one for each target audience. There will most likely be some overlap in these audiences, but by creating more targeted areas of publication, you can speak directly to one audience's needs and get them to convert into qualified leads.
HubSpot, for instance, wants to talk to marketers, sales people, web developers, and agencies. There is some overlap in these areas, but to make sure they are staying on message for each of these audiences, they have created different blogs for each audience. Because they are speaking to these different audiences directly, using the language they are familiar with, they are more likely to turn up in those prospect's search results, which results in more traffic, subscribers, and qualified leads.
Here are just a few examples of the different types of blogs you might want to consider creating in addition to your main blog.
News Blog
I already talked about Weidert's news blog, where we post our press releases and other kinds of company information. A news blog is a great way to share news with supporters who want to see our company thrive, without annoying your regular blog readers who are looking for information relevant to them.
By having a separate news blog, you will have a single place where anybody who's interested can learn about your company's accomplishments, without making that news the focus of your content marketing efforts. Because it is a blog, you can set up email notifications that go out to its subscribers automatically, and it's also easy to publish rapidly and regularly. This is particularly useful for large companies to make sure everyone knows about "Kelly's promotion" or that "high profile company you just signed a deal with."
Culture Blog
A great way to create engagement with your users is to create a community around your product. Wistia has a great community of followers, and with it they have created a blog that highlights the best discussions and content that their community is creating.
If you have a community or forum for your product or service you can mine it for great content your customers are already generating. Sharing this information in a blog shows that you are not only interested in what they are saying, but that you also value their input enough to share it with the outside world.
FAQ Blog
Sometimes you have great content about your product or service that does not really fit into your main inbound blog. These items can be addressed in a Frequently Asked Questions blog.
Your audience here is users of your product. Here you can get into the details of how to do very specific things. For a product manufacturer it could be how to set up new programs on your instrument panel. For a web services company you can tell your customers how to create a new profile in your portal. Take advantage of your customers and support staff by asking them what problems or questions about your specific service they have and address them here.
The advantage of an FAQ blog is that it can help identify areas where your customers are having problems with your product or service. Once identified you can address these in your manual, or improve them in a future product update.
Internal Company Blog
Similar to a news blog you could also create an internal blog. The main difference between an internal blog and a news blog is the audience. While the news blog addresses anyone interested in your company, an internal blog is only for your companies employees.
This approach to internal communication has several advantages. By being a blog post it create a persistent location that employees can reference in the future. While it is mainly one direction communication there is also the ability for employees to provide feedback via comments without annoying everyone with a company wide reply all email.
Unique Industry Blog
Every industry is unique, and has a unique audiences to talk to. There are endless types of audiences that I can't imaging. Think of the audiences you want to talk to and create a unique blog just for them.
When not to create multiple blogs
The advice of starting multiple blogs comes with a warning. You can create too many blogs. You should not create multiple blogs if you have to much trouble publishing regularly on your first blog. Multiple blogs is for those companies that really have content marketing figured out.
Your main blog should be your focus, and to keep your audience happy and engaged you need to create content for it regularly. If you can't do that for one blog, how are you going to do it for multiple blogs?