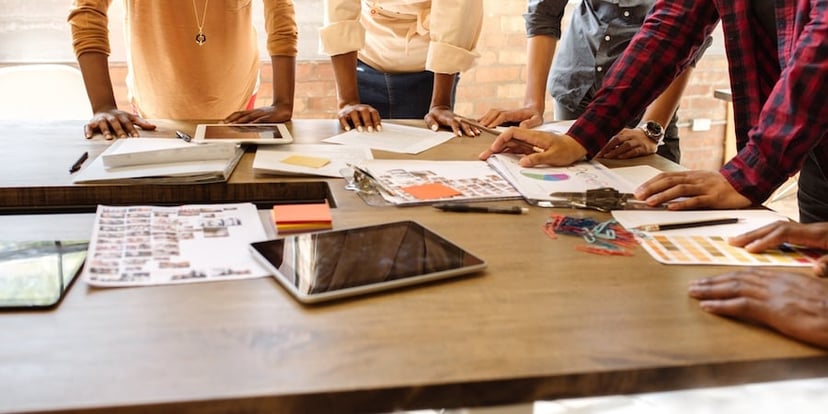 If you're going to put time and money into an inbound marketing program (and it takes a fair amount of both), it sure would be nice if you could pinpoint the exact day on which you'll begin seeing results, wouldn't it? Unfortunately, inbound marketing is no different from traditional marketing when it comes to being able to foresee when results will start rolling in (though one major difference between the two is that with inbound you're able to measure everything you do, which is near impossible with things like print ads and radio spots). So, when asked by a client when they'll start seeing qualified leads come pouring in, the answer is usually "it depends."
Factors That Influence Overall Success
There are a number of factors that influence the speed at which you'll start seeing results, and here's a look at some of the most obvious:
Program Variables
Foundational work. Before even launching an inbound marketing program, you need to spend time to fully understand your competitors, market conditions, opportunities – the lay of the land, as they say. Only then can you develop a plan that targets the right people in the right way at the right times. Failure to do this foundational work will almost surely result in a weak or misdirected program that fails to deliver strong results.
Customer insights. Every business knows its customers and prospects, but how deeply? You know they need a widget, but do you understand their internal challenges? Reporting relationships? Influencers? Motivations? Painting a detailed picture of the people you need to land on your website will help you create content that will attract them there.
The quality of your content. When your blog posts and advanced content (tip sheets, guides, ebooks, videos, etc.) closely align with your personas' needs and clearly demonstrate your value to them, the more effective that content will be in attracting and converting visitors into leads and leads into customers
Amount of inbound activity. It's been proven that the more blogs you publish, the more traffic you get, and the same essentially holds true for frequency of social media posts, new content offers, emails and other activities. Keep in mind that the more you put in, the more you'll get out.
Execution Variables
Commitment to execution. If your approach to posting blogs and engaging on social media and preparing to shoot a video could be summed up as "It's on my list," then you're not going to get the results you want. Inbound marketing and all its integrated components requires dedication and time – it's a full-time job (unless you outsource it), and the various activities can't ever be put on the back burner.
Other Variables
Length of your sales cycle. The longer it takes prospects to research, evaluate and select a vendor, the more time it will take for the company's inbound program to see results. If yours is a highly considered product, like aboveground steel storage tanks, then results will take longer because your prospects take longer to find, engage with, and select your company.
Sales team follow up. With a Service Level Agreement (SLA) in place, there's no reason your Marketing team can't rely on your Sales team to properly follow up on leads (or for your Sales team to rely on Marketing to get do the work to secure those leads). An SLA outlines specific protocols for handling visitors and leads so that there's no question who does what when. In other words, no more finger pointing, no more excuses ("I didn't know what to do!").
Early Successes
The first signs of success will be when you see your organic site traffic increase. Organic traffic is made up of people who find you because they search something (like "best steel storage tank for hazardous materials") and see your company in search results, then click on it and land on your site. (Other traffic might be referral traffic, coming from other sites or through social media links, or direct traffic, meaning someone typed in your URL). An increase in organic traffic means you're writing and producing content with the intention of answering questions prospects are asking at different stages in their buyer journeys, and you'll see increases in visitors, leads-to-conversions, pages seen, and more.
Case In Point: Weidert Group's Early Results
Below are screenshots of Weidert Group's initial results, going back to the year we first started our inbound marketing program. The examples show how both visits and contacts trended for us.
Visits
2011:
2012:
Contacts
2011:

2012:

In summary, to improve the likelihood of fast results, follow this very general guideline:
Start by developing a smart strategy and plan that's based on a deep dive into your prospects and their needs
Execute your plan with discipline; commit time and effort
Monitor and analyze initial results; modify activities to optimize
No one likes the answer "it depends," but as you can see, there's no definitive answer to the question "when will I see results from inbound marketing." We can tell you with confidence, though, that when properly developed and executed, your inbound program will bring in qualified leads and help turn them into customers.
Click below to learn more about Inbound Marketing for Industrial Manufacturers.