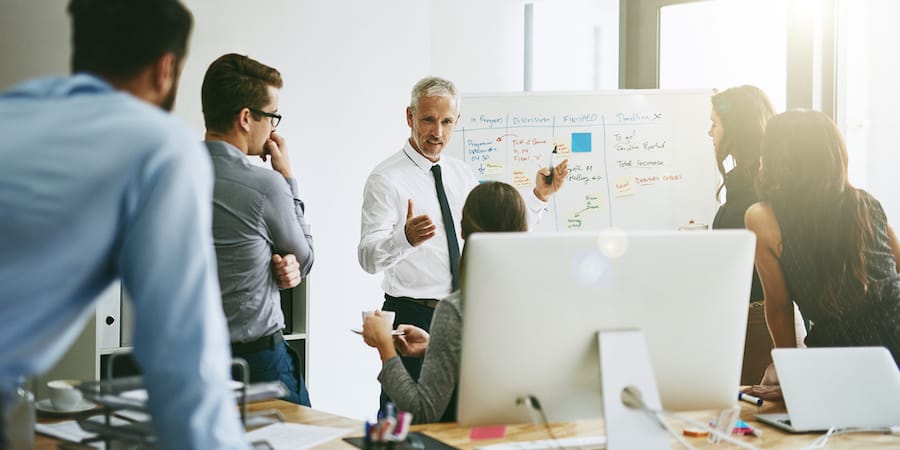 More and more marketing agencies are glomming onto the term "digital marketing" to describe their online services. The claim may be true, but when they assert that their stand-alone email marketing, social media campaigns or website design is "inbound marketing," those same agencies blur the line between truthful and trendy. Yes, these elements are fundamental to inbound marketing, but when they lack grounding in a comprehensive program, they're simply marketing tactics.
Here are 14 things that separate a true inbound marketing agency from those that talk a good game.
360° Capabilities
An inbound marketing program is multifaceted. Success depends on how well the agency integrates and executes:
1. Strategy: Developing an inbound marketing strategy is intensive. Expect roughly a three-month period of foundational work, persona research and strategy ramp-up before launching an inbound marketing program.
2. Search Engine Optimization (SEO): A crucial part of any inbound strategy, SEO helps your website get found through search. True inbound agencies understand the value of this tool and stay on top of updating your website. They implement the same plan for themselves, so look for their names near the top of search results.
3. Content Creation: Content drives the inbound marketing machine. An inbound agency makes it a priority to understand your industry in order to craft well-written content that address pain points. This level of understanding helps make blogs educational, advanced content offers intriguing, etc.
4. Video: Video is key to visibility, and its audience engagement value is only increasing. Compelling video should be an integral part of your inbound strategy.
5. Social Media: A social media presence is a cost of entry in the digital age. Activity is essential, of course, but how that content is positioned and optimized for engagement will help you cast the widest reach to your personas and prospects.
6. Paid Media: While much of inbound marketing typically focuses more on organic marketing strategies, continuing or accelerating an existing paid media program can be a complementary and seamless fit with inbound marketing efforts.
7. Sales and Marketing Alignment: Inbound marketing programs are, at their core, only half dependent on Marketing departments. Your agency must bring your Sales department into the fold so both the Sales and Marketing departments align and contribute to lead management and, ultimately, pursuing and closing qualified deals.
8. Design: Website and content design are visually impactful. Take a look at your agency's site and various content offers. If the visual elements appeal to you, chances are those sensibilities will translate to your offers too.
Agency DNA
While capabilities are a priority, there are several other telltale signs that will indicate if an agency has the knowledge, experience and personality to handle your inbound marketing program:
9. They do it themselves. Simply put, the agency practices what they preach about inbound marketing. They keep their own program dynamic with active content creation, blogging, social media engagement, etc.
10. They have a history of success. Vetting an agency's track record — current and previous work, clients and awards — will provide insight into how well they build and service their inbound marketing program partnerships. Want more than their website say-so or general search results? Use sites like Clutch to access objective client reviews.
11. They have demonstrated experience in your field. Marketers that know, understand and can speak with expert authority to your audience without a huge learning curve is critical, especially for industrial manufacturers. An agency with established relationships with companies similar to yours will be able to hit the ground running when it comes to your inbound marketing program.
12. They are a philosophical fit. Don't underestimate the impact of company culture. If an agency's ethos doesn't mesh with yours, chances are a working relationship won't be a fit either.
13. They are experienced in sales and marketing alignment. If an agency acknowledges sales and marketing alignment but does nothing to improve the process around how leads are generated, qualified, passed on, nurtured and sold to — be very wary. Getting both departments on the same page is key to fueling your inbound program through increased conversions.
14. They know your software. If your company is already using inbound marketing software, the programs and processes should resonate with an inbound agency. Conversely, if you've yet to use inbound marketing software, an inbound agency can guide you to the best choice and teach you basic and advanced features.
If you're looking for an inbound marketing agency to help take your marketing efforts to the next level, you've come to the right place. Check out our Expertise page to learn more about our specialized services and evaluate if we're a good fit for you.