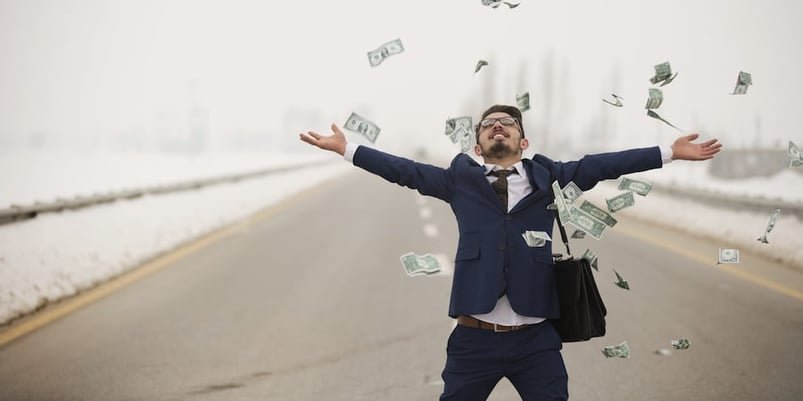 Despite a promising economic outlook, marketing departments continue to feel the pressure to do more with less. The expectation in the manufacturing and professional services sectors (like many others) is to extend the reach of sales teams looking to fill the pipeline and shorten the sales cycle. But how do you do that with a limited budget? What tactics are going to be most effective and tightly aligned with sales and, most importantly, business growth goals?
It's easy to second guess tactical choices if ROI is difficult to determine or if part of your marketing plan is experimental or unproven — and understandable why executive stakeholders are hesitant to then commit appropriate funding for marketing strategies.
But instead of letting these challenges limit your growth opportunities, use budgeting and planning tools to help you prioritize and identify the right investment to make in various channels such as content marketing, social media, website enhancements, trade shows, and lead nurturing. Then you'll be able to track your progress throughout the coming year and ensure you have effective processes in place to execute a marketing plan that fills the sales funnel for what promises to be an exciting year in your sector.
Start with the Tools: 4 Budget Template Resources to Guide Your 2019 Planning
Whether you're an experienced industrial marketer or a relatively new marketing manager for a professional services firm, setting a budget is one area where having a template can help you get it done efficiently and guide your annual marketing plan. Here are four helpful resources and templates for you to consider as you begin your 2019 planning.
1. Smartsheet
This SaaS company created 12 ready-to-use marketing budget templates including a simple yearly budget, website budget, social media marketing budget, and product marketing budget. These detailed and colorful budgets help to outline exactly where your money is being spent, providing examples of category items to consider.
2. HubSpot
These 8 budget templates are available to download in either an Excel file or Google Sheets format. HubSpot provides detailed instructions on how to use the templates and each template has interactive charts that will populate from the numbers you enter. There are columns for both your budget and actual figures, so you can track your progress throughout the year.
Designed to manage your content marketing budget, this template helps you track your progress with standardized views such as actual vs. budget, spend summary, and category breakdown. The tool can also be expanded to monitor all marketing plan expenses beyond content.
4. TrackMaven
This template breaks down each marketing program channel (content, events, public relations, etc.) into activities, which allows you to track areas where you came in under budget (hopefully) and what tactics you went over budget on.
Explore a Better Process for 2019 Goal Setting, Planning & Reporting
For companies in the industrial sector and those offering professional services alike, marketing is often seen as a cost center. Instead marketing should be seen as an investment, much like the R&D group. To achieve this, you need to ensure your marketing budget is in alignment with corporate objectives. Establishing your goals, marketing plan, and budget around your organization's sales funnel and knowing your true operational costs are additional ways to ensure you're in alignment with business growth objectives.
Once you're in alignment and your budget is approved, be sure to implement a regular reporting cadence using your budget tool of choice. If you're using a marketing automation system like HubSpot as your website CMS and your CRM, you can easily track and report marketing ROI from a single system. Also think about the format of your reports to leadership — you must speak the language of those authorizing your 2019 spend not only in the budgeting stage but also throughout the year. They may not see the tie between expanding your knowledge base or increasing content development and the impact on the bottom of the funnel. But showing how those tactics positively impact sales revenue in a clear and concise manner will foster continued support of your inbound marketing initiatives.
In addition to setting a budget, you must have a marketing plan that aligns with it. Download our free Annual Marketing Plan Template to help you get started.