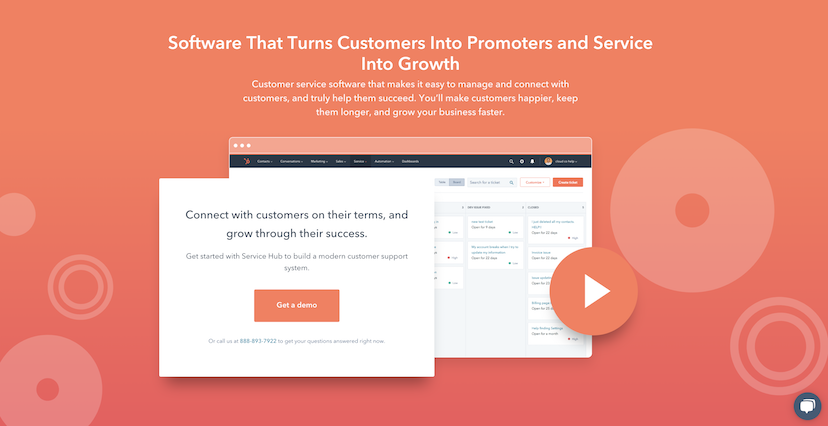 With today's buying experience constantly evolving, it's more important than ever for businesses to be 100% in-tune with their buyers. Especially when it comes to their online interactions, it's imperative that today's businesses can live up to their customers' expectations and meet their unique needs, as quality competitors are just a few clicks away.
To help provide businesses with the tools they need to stay on top of everything, HubSpot recently debuted their brand new Service Hub feature that focuses on improving the customer experience. With Service Hub, businesses can keep track of customer engagements and conversations across all marketing channels using a brand new ticket system that helps them stay organized and better meet customer expectations. Service Hub's detailed reports also help marketers and salespeople keep track of their performance and better understand customer feedback so they can take the appropriate actions to improve the customer experience.
It's a totally new approach to the way businesses have traditionally managed their customers, and to help clue you in on some its most important features, here's a breakdown of HubSpot's new Service Hub:
Tickets
Tickets help businesses make sure no interaction goes unnoticed or not responded to. Any time an interaction appears in the Conversation inbox, users can assign the task to a team member and put it in their pipeline. Users can set different priority levels for each ticket as well, ensuring you don't miss any important conversations.
Conversations
With the new Conversations feature, HubSpot makes it easy for businesses to manage their team's email inbox and web chat messages all in one place. You can see which conversations have been opened, replied to, or still awaiting reply, and assign someone to respond using the new ticket system. There's no jumping to another tab either, as Service Hub users can create and send their responses directly within the Conversations tool.
Feedback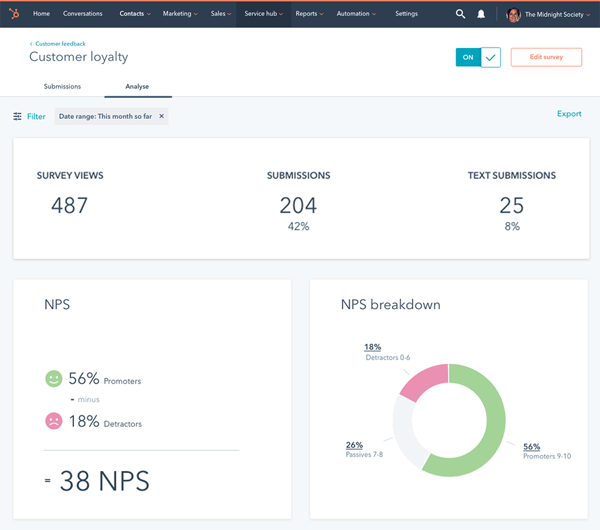 If you're going to improve your customer experience, one of the best places to start is getting feedback from your current customers about what could be improved and what you're doing well. With the new Feedback tool in the Service Hub, HubSpot has made it easier than ever for businesses to collect and analyze feedback from their customers and contacts, including using Net Promoter Score (NPS) surveys, Customer Effort Score (CES) surveys, and Customer Satisfaction (CSAT) surveys to better understand how satisfied your customers are at different stages of the buyer's journey.
Automation & Routing
To help make your response management easier and more efficient, Service Hub's automation and routing feature can be used to automatically assign tickets to your team members whenever a customer fills out a form, sends an email, or reaches out through live chat. This means less time spent on manual data entry, and more time helping answer your customer's questions.
Knowledge Base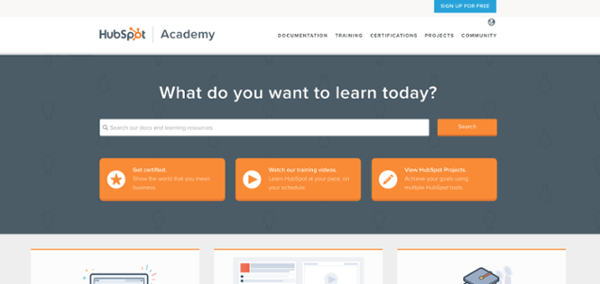 One of the hardest parts of managing the customer experience is having all the answers to your customers' questions. With Knowledge Base, HubSpot gives the companies the ability to create their own library of information about their product or service, which can be used by your customers to help answer their questions without the help of sales or live chat. This is incredibly important in today's sales landscape, as 70% of customers prefer to use a company's website to find answers rather than using the phone or email to contact a customer service representative.
Live Chat & Conversational Bots
With fewer and fewer buyers looking to make phone calls, and more and more relying on a company's website, live chat and chat bots have had a growing importance in the marketing landscape over the past several years. Now, in Service Hub, users can make sure they're capitalizing on all their opportunities by installing and managing a live chat feature on their site. Whenever a visitor initiates a chat, a member of your sales team will be connected directly to them to help answer any questions they have, allowing for a faster, frictionless path down the sales funnel. All you need to do is install the live chat code snippet on any web page, and follow a few steps to set it up.
Want to Learn More?
Ready to get started with HubSpot's Service Hub? You can request a free demo on HubSpot's website. Plans start at $400/month for 5 users, with additional users costing $80/month. Considering all the features that are included, it's a small price to pay for any business hoping to improve their relationships with their customers, earn more sales, and stay ahead of all the changes in today's marketplace.