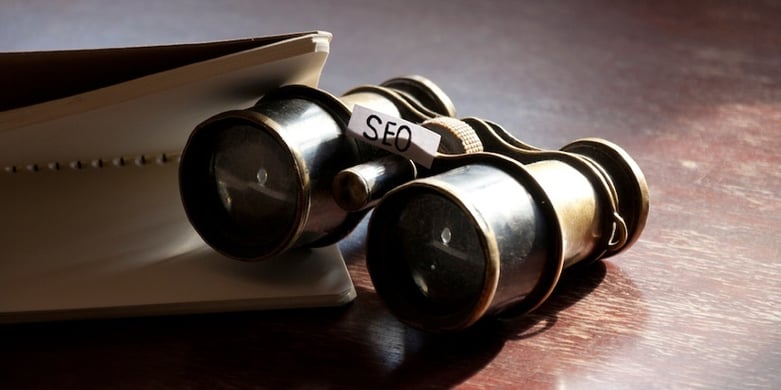 Given the numerous changes and updates Google has made to their search engine algorithms over the past few years, many marketers aren't 100% sure how they should be addressing on-page SEO and on-page optimization. In fact, some marketers are still trying to keyword stuff their way to the top of the SERPs! That being said, the on-page SEO of today is much different than the tactics of 5 years ago, with today's best practices focusing more on optimizing your pages for the user—not just the search engine crawlers.
If you need a review of how to optimize your on-page SEO, here's a quick guide of the on-page SEO best practices to begin adopting now, if you haven't already.
The Main Keyword Targeting Elements to Address
1. Body Copy
With modern on-page SEO, the content of your page is the top ranking factor. After all, it is what people are coming to your site for. That being said, your SEO efforts will go nowhere fast if your page doesn't provide much value in terms of unique and valuable content that's relevant to the user's original search query. It starts with using the right long-tail keywords, but you also need to provide answers. Not only can modern algorithms sniff out whether your page is simply stuffing keywords, but they can also tell how long visitors are staying on your page to determine its relevance. When it comes to writing copy, try to be as natural as you can, and follow these guidelines:
Guidelines:
Make copy as relevant, useful and comprehensive as possible (which doesn't mean writing a novel for every page—you can still be concise and comprehensive)
Focus on 1 primary keyword and no more than 2-3 secondary keywords
Break-up copy with additional secondary body headlines (H2, H3, etc.)
2. Page Titles
If your website copy is the reason visitors go to and stay on your site, Page Titles are a crucial component for helping searchers make the decision to click on your page in the SERPs (search engine results pages). This element is also heavily weighed by search crawlers when determining the relevancy of the page in relation to the user's search query.
Sample Page Titles (for search query "most reliable snow blowers"):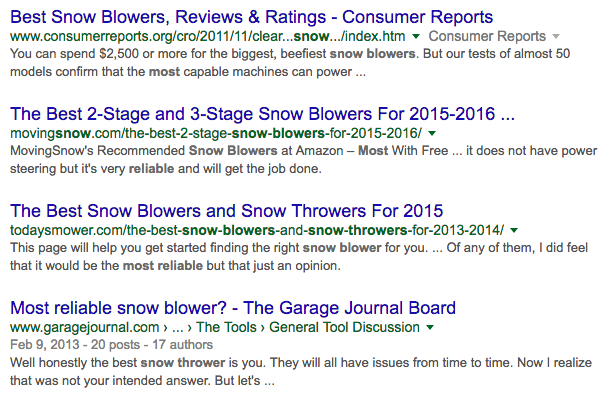 Guidelines:
Use the primary keyword at least once, preferably at the start of the title
Limit to 70 characters or less (longer titles than this will get cut off in the SERP)
Use pipe symbols ( | ) to divide specific keyword phrases but don't go overboard. Remember these are "titles" so phrase them that way!
3. Page Descriptions
Similar to page titles, Page Descriptions (meta descriptions) are a key component to how your page listing appears in the SERPs and serves as the welcome mat into that page for the user. If you have a poor description, or lack of one, you won't stand out next to the other more appealing listings on the page – even if you're position #1!
Sample Meta Descriptions (for search query "inbound marketing software"):

Guidelines:
Use the primary keyword at least once, preferably in the first half of the description, and limit to 2-3 target keywords overall
Limit to 155 characters or less (again, descriptions longer than this will get cut off in the SERP)
For more tips read "6 Ways to Craft Better Meta Descriptions That Rock The SERPs"
4. Page URL
Page URLs are another element that influences where you rank in the SERPs. Thankfully, the beauty of most website CMS or blogging platforms nowadays is that page URLs are auto-populated based on the page title you select. This means if you're writing an optimized page title (i.e., one featuring your main keyword), your page URL will be optimized as well with that specific keyword phrase. Of course, you can always customize the URL to be whatever you want, just make sure it contains a relevant keyword phrase to maximize its success. Similarly, since page URLs are often used as link text, having a keyword in there is much better than link text without.
Guidelines:
If your website CMS auto-populates page URLs, focus on writing great page titles and blog headlines (most times, your page URL will be nearly identical to your headline)
If you can still customize these URLs, use one dash between words and keep an eye out for weird characters
5. Body Headlines
In addition to your page title, body headlines (denoted as H1-H6) present another opportunity for crawlers to highlight your keywords. According to the folks at Search Engine Journal, their most recent rank correlations suggest that topically relevant headers are associated with higher rankings, just don't stuff them with keywords or you might get penalized.
Sample Body Headline:
Guidelines:
Use one primary keyword
Limit to 70-80 characters
Keep it relevant to the page title and content
6. Internal & External Links
First thing's first, don't confuse this with link building, which falls within the off-page SEO camp. Internal and external links refer specifically to the links on your pages that:
1. Link internally to specific sections of your site
2. Link to external, credible websites that offer additional value to your user
For internal links, a good rule of thumb is that a user should only have to click three times to get to any page on your site (four times for larger sites). This helps improve UX, which in turn improves your SEO. Likewise, it's been proven that sites who link to other valuable and credible content will be rewarded by search algorithms, so don't be afraid to include a few third-party links in yoru copy as well.
Guidelines:
When employing internal linking, it's wise to now use nofollow links since dofollow links on your own pages can start to look too self-serving to algorithms
Be selective when handing out external dofollow links and only link to credible sites with valuable content and a healthy MozRank
7. Images
Even today in 2016, website images are still one of the most under-optimized and under-utilized SEO assets. With how visual we are these days as online searchers, the production of great visual content and images is great opportunity for your site and brand to be found in search. Always make sure you're optimizing the alt text with relevant keywords, as search engines still factor the optimization of images when determining page rankings.
Sample Images (with Captions):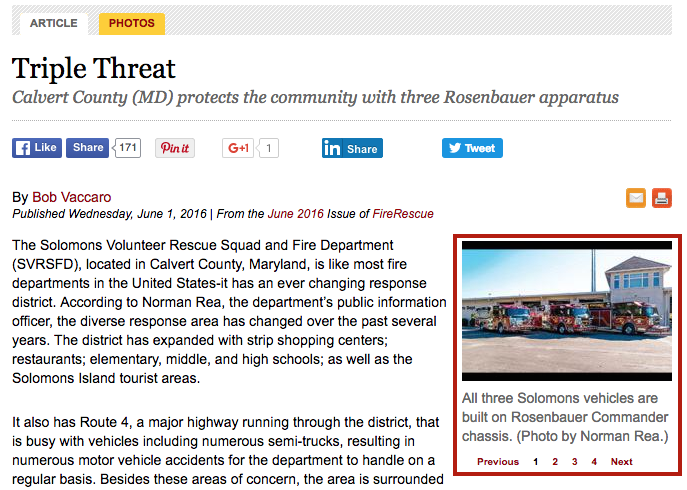 Guidelines:
Depending on the image usage on the page, add a title and/or caption above or below the photo
Optimize the image file name with one primary keyword (e.g. my main blog image above has the file name "on-page-seo-best-practices.jpeg")
Last but not least, add optimized alt text to all images using one primary keyword. Many recommend keeping alt text to 125 characters or less, but I personally recommend staying below 80 characters or less