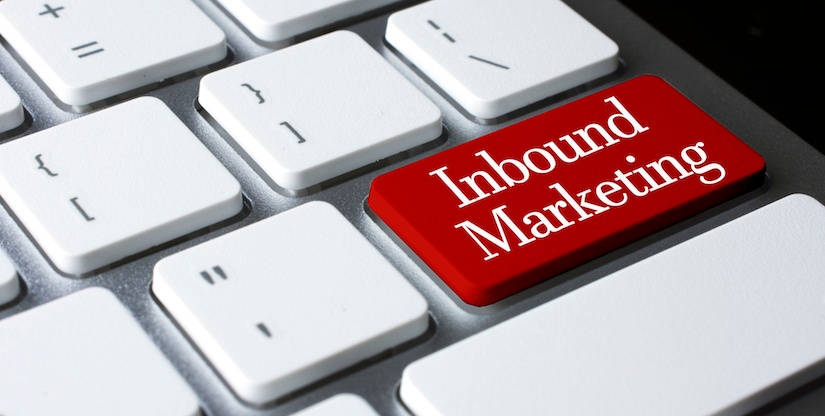 Once you've determined that inbound marketing will be the most effective way to achieve your business goals, your next step might be to look at your current in-house capabilities to see if you've "got what it takes" to execute a strategy successfully. Most organizations that are new to inbound are hopeful they can handle some, if not all, of the tasks internally. But because few companies today are staffed appropriately for inbound, when you look at your team's capabilities and capacity you'll undoubtedly see that you have gaps – some of them very significant.
You may be tempted to assign those responsibilities to "warm bodies" – people who might be able to take a crack at what you're asking of them but with minimal real experience or specific skills. To do inbound successfully, though, you need a real team with real skills and experience – or hire people who do inbound for a living.
First Thing's First: What Are Your Goals?
Before you determine who's going to take on the different responsibilities associated with inbound, back up a bit and set your inbound goals – as outlined in Frank Isca's previous post. These should include specifics on the amount of unique website visitors you want to attract, percent of that traffic that you want to convert into marketing and sales qualified leads, and the number of customers you hope to convert from those leads.
Once you have specific goals in front of you, it makes sense to talk about the capabilities that will be key to making them happen. These are the distinct skill areas needed to successfully implement an inbound approach:
Marketing strategist. You'll need someone on your team to "own" marketing strategy and be able to see inbound as an integrated piece of the big picture. The ability to move swiftly and comfortably from 40,000 feet to the ground level is key

Creative copywriter. Since content is the currency of inbound, you need both the capability and capacity to create large quantities of quality content: compelling, energetic and informative blogs, profiles for social media, hard-hitting web and landing page content, and advanced content in multiple forms (video scripts, webinar outlines, eBooks, tipsheets, etc.). You'll need a person with exceptional grammar, writing and research skills, a curious mind (particularly about your industry, your prospects and your customers), and the ability to interview subjects; he or she should also be able to lead brainstorming sessions

Social media marketing specialist. Social media is your content distribution and promotion channel, and also the best off-site way to engage with prospects. You'll need someone (or multiple people) who have the skills to create, execute and manage social media plans while keeping well-versed in emerging tools, platforms and capabilities

Search marketing specialist. To turn your efforts into improved online visibility, your team should include someone who understands the intricacies of effective SEO (defined keywords, meta data, link-building strategies, etc.) and of paid search and social media optimization; he or she will also need to stay on top of ever-changing search algorithms

Web and graphic designer. Effective inbound marketing means your website, social media profiles, and all your distributed and promoted content become dramatically more visible to a growing pool of prospects. Web and graphic design talent on the team is essential to ensure you're always putting your best foot forward in every public dimension of your company. Also, with the explosion of visual content a designer is a must to create visual content that stands out

Inbound marketing software expert. Great tools are far more powerful in the right hands. Inbound software requires dedicated users to create the greatest performance leverage, and also be able to understand and utilize the available data and analytics at your fingertips to make adjustments in your strategy
If you're going to assemble an internal team, look at internal capabilities and capacity with your eyes wide open. The reality with many companies is that their SG&A is allocated to support sales and marketing approaches whose time has passed. Most small- to medium-sized companies don't have the capabilities needed to do inbound marketing effectively, and there's no cost-effective way to professionally staff for all that's needed. If this is the situation you're in, you should consider hiring an inbound firm to help you.
Why An Inbound Firm Makes Sense
It's typically most effective for companies, at least when first setting out on their inbound journey, to take advantage of the expertise of an inbound firm – here are a few reasons why:
Speed. You can begin moving immediately toward your goals. That means you're that much closer to enjoying the results, and that much more likely to get there before your competitors

Overhead. You're not taking the risk of adding headcount before you're completely convinced in the value of this approach

Skills transfer. Your people are benefiting from the ongoing transfer of 2.0 marketing skills that will allow you to grow internal capabilities at your own pace, and properly realign SG&A for future needs
Your Most Important Hire: The Inbound Marketing Specialist
Whether you determine that some, much or even all of your inbound activities should be executed by an inbound firm, you'll need a strong point person on your end to help that firm collaborate effectively with your internal people. This person should meet the following criteria – not just possess vague potential, but real, demonstrated skills: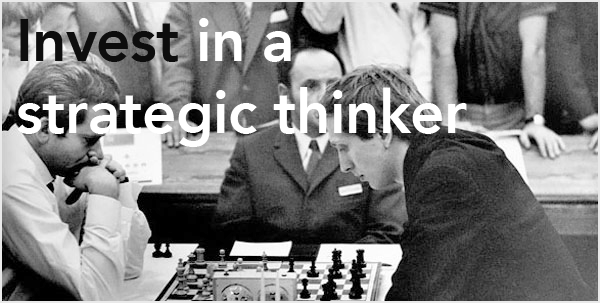 A thorough, in-depth understanding of inbound marketing and related software. In fact, if this person isn't certified in inbound marketing, don't waste your time interviewing him or her for the job. There's a very good chance that he or she would get 100% of their education in the methodology and technical aspects of inbound on your time, with no guarantee that they'll fully understand or be able to execute well

The ability to juggle a number of tasks at once. Inbound involves SEO, content creation, social media promotion, the creation of landing pages and emails, development of effective workflows, and lead nurturing tactics and analytics. It takes a person who's not easily flustered and who can organize thoughts and activities to keep the machine operating smoothly. The ability to prioritize and see what's a must-have and what's not is key to getting the most important work done when it needs to be done

The ability to push your team. This person will be working with your internal team – anyone who may be blogging, who wants to have input on content, who needs to review analytics, etc. – and must be able to manhandle at times, cajole, encourage and inspire at other times. Your inbound specialist should have the backbone and directness to work with powerful internal personalities, to hold people responsible for deadlines, with the personality and credibility to provoke thought, generate ideas and motivate team members

Exceptional writing skills. Your specialist will need to edit and improve your bloggers' writing, and occasionally pitch in on the roster; he or she will also be reviewing or creating landing pages, emails, and advanced content. Any writing shortcomings on this person's part will be readily apparent to prospects and reflect poorly on your company

A marketer. Yes, inbound marketing is something very different than traditional, but that doesn't mean many of the same general principles don't apply. Your specialist should have a marketing mind, with a clear understanding of your prospects, their pain points and needs, how your organization can help them, and how to compel action from them

An analytical mind. This person will be (or should be) conducting research, analyzing industry trends, evaluating prospects, customers, and competitors, and monitoring and measuring the effectiveness of marketing efforts, so find one who's got experience in analysis and taking next steps based on what he or she learns

The ability to develop and execute social media and content strategies. There's some science behind smart strategies, and your specialist needs to have critical thinking and intuition to know which have the potential to deliver results

Familiarity with social networks and social media best practices on LinkedIn, Twitter, Instagram, Google+, Facebook and YouTube; also, the ability to communicate effectively on social platforms in a consistent, on-brand voice to the audiences unique to each
There's no degree in inbound marketing (that we know of), so your inbound marketing specialist could very well be one of your toughest hires since you'll have little to reference or compare to as you evaluate and select the right person. Every minute you spend, though, is time well-spent and will help ensure that your inbound program is a success.
Caution Ahead
The biggest mistake a company can make when diving into inbound marketing is to underestimate the amount and quality of work that needs to be done. We've seen too many organizations short-change their program by assigning critical responsibilities to someone who's not skilled to fulfill them, and by not doing the work necessary in terms of creating and publishing content, promoting that content, and putting smart nurturing elements in place to keep prospects engaged. The result is complete failure of the program, along with a significant amount of time and money wasted.
I'll end with an apt analogy our president, Greg Linnemanstons, uses often when trying to get the the previous point across to clients. He says, "Inbound marketing is like joining a gym to get yourself fit and healthy: just paying for a membership isn't going to do you a bit of good – you actually have to get your ass to the gym, do the work, and sweat a little if you expect to see results."