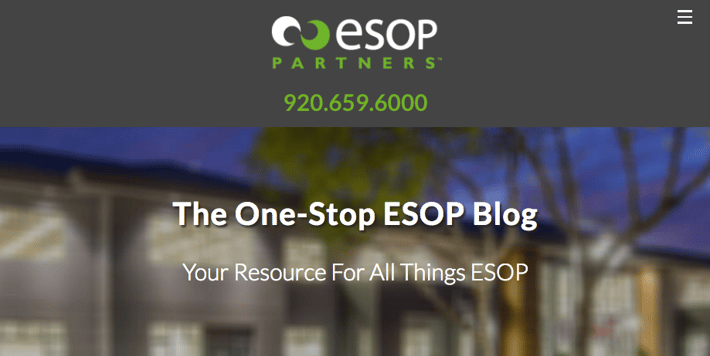 One of our long-term clients is an ESOP consultancy serving medium- to large-sized businesses across the country looking to expedite the sale of their companies to employees through stock ownership plans. They came to us initially for the development of a new company name, logo and brand rollout, including updating their current website. In discussions with them about their goals and needs, we found that their primary way of acquiring leads was with cold calling, referrals and old school networking. No new leads were coming from their website since it was lacking conversion opportunities. The client did however have a very robust blog, but it lived outside of their website and was not configured to help drive visitors to their website.
When the client had the opportunity to get in front of prospects and present their methods and outcomes, they saw they had a 75% success rate in closing them as customers, but getting to that point with prospects wasn't easy. In addition to a redesign of their site, the client hoped to share information that would help educate business owners about the possibilities when it comes to succession plans. Using trade show and convention appearances, direct mail, cold calling, and networking weren't getting the kind of results the client wanted, and they wanted an improved website that integrated their robust blog library that could help convert new leads at a higher level.
What We Did
We used the opportunity of a redesigned website on the HubSpot website platform (COS) for easier management and integrated blogging platform to demonstrate how inbound marketing attracts the right prospects to a business' site, and educates them by offering them progressively more compelling evidence of their alignment with a lead's needs.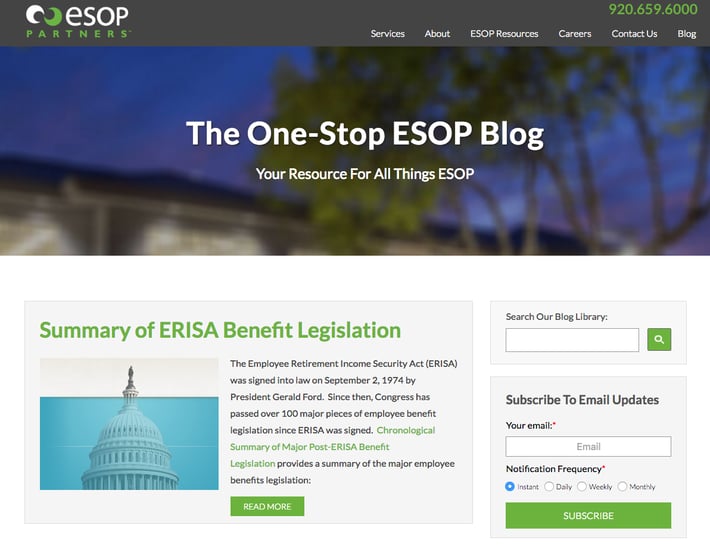 The key to attraction is content prospects will find as they search for solutions, and our first step was to add a branded blog page integrated within the website and have the client blog more frequently; this would help Google see their site as credible and valuable to people searching for relevant terms. We also added content offers to the site, where visitors could download information in the forms of ebooks, guides, and tip sheets, in exchange for their contact and other information. These were featured prominently on the home page, secondary pages and the blog, and were focused on topics of interest to business owners looking to sell their companies.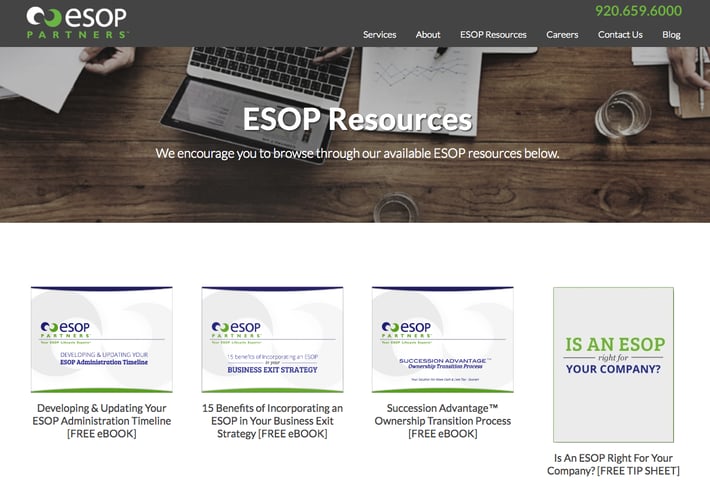 How Did It Work?
Here are some metrics related to the website refresh and launch of inbound marketing methods:
Overall website traffic increased from 3,500 visits to 5,775 visits (65%) in 15 months
Monthly organic search traffic (largely from blog content) increased from 3,016 visits to 4,062 visits (35%) in 15 months
Website contact conversions increased 900% in 15 months
We recently executed a second website refresh, one that improved navigation, mobile accessibility and added features to the site to make it even more user friendly and content rich. We also updated the overall look of the site to enhance the user experience and keep it contemporary.
Here are some metrics related to the second website refresh and launch of updated inbound marketing methods:
Qualified lead conversions increased over 72% in 12 weeks
Requests for bottom of the funnel consultations have increased over 300% in 12 weeks
Blog subscription has increased 20% in 12 weeks
Could It Work For You?
B2B service organizations often find it challenging to deliver the right information to prospects and cover the array of topics that match up with prospects' points along the buyer journey: awareness (where they're just understanding their problem and potential solutions), consideration (where they're vetting the efficacy of different solutions and vendors), and decision (where they have vendors narrowed down and are just needing to "kick the tires").

At each stage, the type of information they're looking for varies, and it requires thoughtful planning to create the different types and promote on the right channels. If you have a service business that could benefit from a greater range of content that aligns with your prospects' questions all along their buyer journey, inbound marketing is right for you.

Topics: Financial Services & Insurance, Inbound Marketing Program