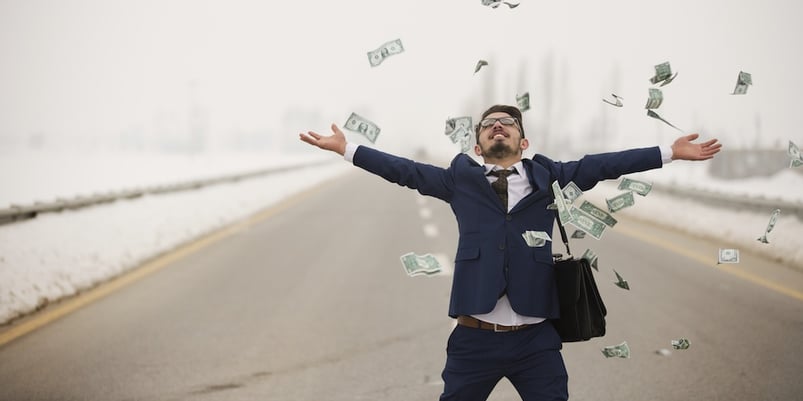 The new start of the business year is nearing, and we all know what that means—time to make plans and get yearly budgets in to management for approval.
There are so many variables to consider when searching for an accurate figure that encompasses all the needs of your yearly marketing plans. It can be a difficult figure to predict, as marketing affects most areas of your business and expands far beyond just advertising and promotions.
An effective marketing budget and plan will help you to promote your business to your targeted demographic all while staying within the established financial parameters. It may even be helpful to take the approach of focusing on specific categories then adding them up to get your total marketing budget. The smaller sections will allow you to focus in on details without feeling overwhelmed.
To break things down even further, there are some additional points to consider prior to pulling the numbers together to ensure that your marketing budget is accurate and realistic. The preparation and research you do before committing to your budget will help prevent unexpected expenses or forecasting a budget that your company can't afford.
Whether you are an experienced marketing director or new to the game, it can be helpful to review some basic budget and marketing plan templates. Here are five we were impressed with.
Marketing Budget Templates to Help Guide Your Thinking for 2018
This SaaS company created 12 ready to use marketing budget templates including simple yearly budget, website budget, social media marketing budget, and product marketing budget. These detailed and colorful budgets help to outline exactly where your money is being spent, providing examples of category items to consider.
These 8 budget templates are available to download in either an Excel file or Google Sheets template. HubSpot provides detailed instructions on how to use the templates and each template has interactive charts that populate from the numbers that you are entering. There are columns for both your budget and actual figures, so you are able to track your progress throughout the year.
This budget-planning tool is specific to B2B companies that incorporate industry benchmarks to help give you an idea of what standard numbers might be compared to what you are considering budgeting.
In a to-do list fashion, this template is a one-page plan that outlines the basic marketing component categories to help keep things simple. This is focused on numbers rather than strategy but can be used as a starting point to determine what each strategy will cost to execute.
This template breaks down each marketing program(content, Events, Public Relations, etc.) into activities which allows you to track where you saved some money (hopefully) and what tactics you went over budget on.
Explore a Better Process for Your 2018 Plans & Goals
As the year plays out, unexpected expenses will come up, but having used knowledge gained from the previous year, as well as goals for the future, you will be on track to reach your business goals. While there is no ultimate formula that will compute or predict what your annual marketing spend will be, proper planning and strategizing can help you to more accurately estimate what is needed to reach your goals. Focusing on what you have planned will help you to stay on target and on budget. Download our How to Develop an Annual Marketing Plan to help you develop your 2018 plan.
Topics: Inbound Marketing

Written by
Stephanie Czajka
With a background in PR consulting and market research, Stephanie is a knowledgeable project manager with strong client service skills. Her role is focused on helping companies get found online via earned media, SEO, and effective content promotion. She also coordinates a variety of inbound marketing projects, ranging from blog publication to email-based marketing automation.