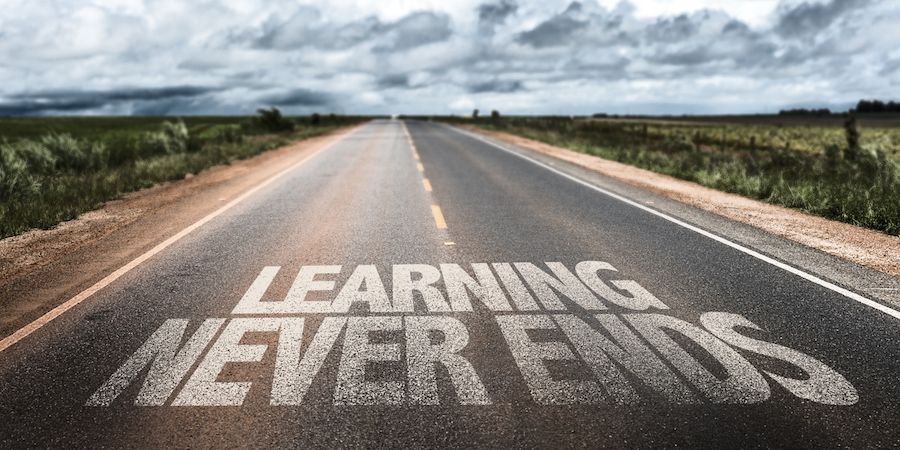 As the pioneer of inbound marketing, HubSpot remains the go-to source for information, thought leadership and education on the topic. Over the past several years, HubSpot has had a continuous-improvement mindset toward their certification courses, and we're thoroughly impressed with their latest additions to the Inbound certification program.
Inbound has evolved, and how your company approaches the methodology today should look different than it did only a few years ago. HubSpot is doing a great job of evolving their training with changing trends in consumer behaviors and changing search engine algorithms to represent the framework of how inbound marketing works in today's digital landscape.
As a HubSpot agency partner, we're vigilant about making sure our team is up on the latest certifications and informed about emerging trends to better serve our clients. But we also encourage our clients to delve into some of the courses to help foster collaboration and align our shared marketing goals and strategies to help them succeed.
The courses cover in detail the inbound marketing fundamentals:
Attract (optimizing, content, distribution and promotion)
Convert (advanced content, landing pages, managing conversions)
Close (qualifying and observing behaviors)
Delight (cultivating happy customers)
Even if you're not a HubSpot user, the learning tools offered are invaluable for any marketer today who wants to leverage inbound tactics. When you take the course, you should expect the following:
Top 10 Benefits of Being Inbound Certified
Comprehend fully the importance of metrics and have the ability to measure results. Without leveraging analytics, any inbound efforts will be dead in the water

Understand the role of search engine optimization (SEO) in creating greater engagement

Gain a clearer understanding of how B2B customers research information and how to adapt your content and strategy accordingly
Learn how various marketing channels (website, blogs, emails, social media, etc.) all work together to nurture and qualify leads
Understand how marketing automation software can deliver the right content to the right person at the right time
Discover how to craft your messaging to speak directly to your ideal buyers to produce higher quality leads
Learn how to capture marketing and sales qualified leads using irresistible gated content
Align sales and marketing to work together toward mutual success — too often the two are seen as adversaries
Generate faster ROI and have the ability to attribute it directly to your inbound marketing efforts
Become part of the inbound marketing conversation with colleagues and peers
And, don't forget, you'll also get to proudly display a cool certificate on your wall and promote your certification on your LinkedIn profile for bragging rights and as a tool to boost your career.
It's important to note that HubSpot restructured its training courses into various tracks to help users hone in on their specialties. In addition to the inbound marketing certification, users can delve deeper into specific categories such as growth-driven web design, search engine optimization, sales enablement, client management, email marketing, content marketing and a host of other offerings.
Even if you've taken a course before, it's worth your time to see what's new. HubSpot just updated their training for inbound marketing certification and other courses. Some of the updated content includes Creating Topic Clusters and Pillar Pages, Developing a Conversational Growth Strategy, Understanding Lead Nurturing, and more. There also are additional lessons that won't provide you with a certification, but they will give you more in-depth knowledge of the topics covered.
Sometimes, the best way to learn about a topic is to rub shoulders with experts in the field. Each year, we help host one of the best inbound marketing conferences in the Midwest (and arguably the globe). It's called Experience Inbound, and we invite you to this budget-friendly event being held in June at two locations — Miller Park in Milwaukee on June 5 or historic Lambeau Field in Green Bay on June 6. The line-up of speakers is incredible, including Jay Acunzo from Unthinkable Media, Nicholas Holland from HubSpot, Katie Morrisey from Wistia and a host of other thought leaders in the industry. Click the link below for more information.
And, of course, if you want help launching your B2B marketing efforts into the stratosphere of inbound, we're here to help. Just reach out.